The Office of Student Affairs is pleased to announce the names of the students who were selected for the Outstanding Student of the Quarter Award. This award is designed to recognize the contributions and efforts of students who excel in and/or out of the classroom and are dedicated to enriching the law school and greater communities.
1L Class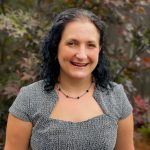 Rachel Avrunin
Rachel Avrunin is a first-year law student at Atlanta's John Marshall Law School, a licensed Master of Social Work (LMSW) in the State of Georgia and a certified Crime Victim Advocate (NACP). Rachel believes that an outstanding law student displays humility and learns from her peers in addition to her professors. Rachel is interested in becoming a trial attorney, and representing plaintiffs harmed by negligent institutions. Rachel believes that too often the criminal justice system fails to hold negligent religious institutions accountable for their failure to safeguard children. She is an advocate for reforming the statute of limitations and removing ecclesiastical privilege. To that end, she has volunteered with SNAP and assisted numerous adult victims of child sexual abuse by clergy in obtaining legal counsel to pursue justice in the civil area. Rachel loves the outdoors and lives in Decatur, Georgia with her husband, four teenagers, and a menagerie of pets.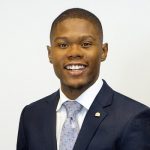 Kyle Cobb
Kyle W Cobb is a Commercial Community Banking Analyst of Truist's Not-For-Profit and government Banking Division, which covers the state of Georgia. Kyle assists the team with identifying client opportunities, constructing pitch materials, supporting the ongoing servicing of clients, and creating sales materials for existing and prospective clients. A native of Atlanta, Georgia, Kyle earned his B.B.A. in finance from Morehouse College. At this time, Kyle is also pursuing his juris doctorate at Atlanta's John Marshall Law School, where he proudly serves as Vice President of the Criminal Law Society. Under Kyle's leadership, the Criminal Law Society has been able to serve the youth of the community through education via their Know Your Rights workshops and by crafting letters to the children and youth incarcerated in detention centers and state homes around the nation. Additionally, Kyle and other members of the Criminal Law Society will be launching an anti-gang cognitive youth outreach program to deter children in low-income communities from joining gangs. Kyle believes an outstanding law student transcends the classroom in constant pursuit of ways to advocate for those who are in the little-known corners of the world. An active community volunteer, Kyle serves as a brand ambassador for Life Link of Georgia, a career coach at Gilgal Inc., and an active volunteer with the Boys & Girls Club of Metro Atlanta and the Salvation Army.
Kyle is also a proud member of the Leadership Buckhead Class of 2023. Currently, Kyle serves as a steering committee member for the American Jewish Committee (ACCESS Atlanta), the executive committee for Camp Twin Lakes located in both Rutledge and Winder, GA, and the board of directors for the Carl E. Sanders YMCA located on Moores Mill Road in Atlanta, Georgia. Kyle has a passion for helping those who have experienced a plight in life that is similar to his.
2L Class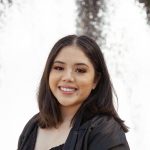 Gloria Garcia
Gloria Garcia is a full-time 2L student, serves as academic chair for CHALLSA, and is a peer mentor. She has helped organize three study sessions this semester geared towards helping 1L students succeed. She also helped CHALLSA's co-presidents establish CHALLSA, a recently formed student organization that has been one of the most visible and active organizations at the law school this year. Gloria hopes to help as many 1L students as possible through her work with CHALLSA and the Peer Mentoring Program.
Gloria aspires to become a criminal defense or entertainment attorney. She believes an outstanding law student is one who never gives up even when it seems like the world is falling around them. An outstanding student continuously works towards their end goal, knows that it'll be worth it in the end, uplifts their community and helps in any way they can.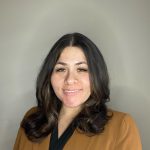 Krystal Robledo
Krystal Robledo is a 2L and an aspiring civil rights attorney from Chicago, IL. She founded a gun violence prevention organization in 2015, which strengthened her passion for community activism and social justice and made her realize the need for affordable and accessible legal representation for underrepresented communities. After moving to Georgia to begin law school at AJMLS, Krystal immediately became involved in her local community, participating in the Georgia Latino Law Foundation's Leadership Academy and founding The Caribbean, Hispanic, and Latino Law Students Association at AJMLS. Despite the adjustment of moving to a new state for the first time in her life while raising three daughters, Krystal performed in the top 20% of her 1L class and has become a leader on campus. Her definition of an outstanding law student is one who realizes the need not only for academic excellence but also for community involvement and advocating for people who cannot advocate for themselves. Krystal aims to become an esteemed civil rights attorney representing marginalized communities, primarily focusing on educational advocacy and students with disabilities.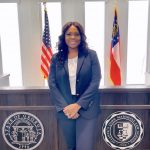 Jodi–Ann Salters
Jodi-Ann Salters is a 2L and Professional Development and Wellness Director of the AJMLS Peer Mentoring Program. She is a UGA alumnae and non-traditional student with over twelve years of leadership and management experience. Jodi-Ann believes in a balanced lifestyle and encourages her peers to do the same. She also values mentorship, as she mentors two 1Ls through the Peer Mentoring Program and many 1Ls and 2Ls informally. Recently, she produced AJMLS's first fashion show, "Dress For the Bar: A Legal Professional Fashion Showcase," with student models, a panel of four attorneys, and a professor. Students gained invaluable insights into the importance of dressing professionally in the legal landscape and the opportunity to network with attorneys.

Beyond studying and preparing for classes, Jodi-Ann enjoys spending quality time with her husband, children, and friends. Every Saturday, it's "Go Dawgs," and every Sunday, it's "Go Browns!" Because of her passion for sports, she is the secretary of the Sports and Entertainment Law Society and a law clerk for the NIL (Name Image and Likeness) Law Group. Jodi-Ann is interested in becoming a Civil Litigator, is a Staff editor of the AJMLS Law Journal, and is working tirelessly to expand her professional network. She is also an active member of CERLS (Charlotte E. Ray Legal Society), CHALLSA (Caribbean, Hispanic and Latino Law Students Association), GABWA, and the Gate City Bar Association. Jodi-Ann's definition of an outstanding law student is a student who is supportive, ethical, scholarly, charitable, and well-balanced. Outstanding law students motivate and encourage those around them to do their best. Law School is challenging but fun, tiring but purposeful, and sometimes depressing but rewarding. She believes the relationships she builds are as meaningful as the new language she is learning. Most importantly, she is forever grateful for the community of future lawyers she has at AJMLS.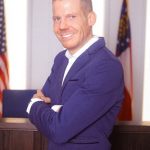 Anthony Zahn
Anthony Zahn is a full-time 2L at Atlanta's John Marshall Law School, and he is proud to be recognized as the Outstanding Student of the Quarter. With a background in education, specializing in English and US History, Anthony has seamlessly transitioned into the world of law. Anthony's dedication to mentorship is evident as he serves as a peer mentor to five students, and shares his knowledge and passion for learning.
Anthony's academic journey includes a position as a research assistant to Professor Suparna Malempati and a recent selection to the Law Journal, highlighting his commitment to legal scholarship and research. Additionally, Anthony has received CALI awards in Legal Writing and Research and Torts II. His vision for the future involves making a mark in the Civil Law field, particularly in personal injury cases.
Anthony is enthusiastic about actively engaging in networking opportunities to expand his professional connections. Additionally, he is committed to dedicating a portion of his time and expertise to public service, with the goal of giving back to the community and upholding the values of the legal profession by promoting justice and serving those in need.
Anthony's definition of an outstanding law student is "someone who combines exceptional academic achievements with a deep understanding of the practical implications of the law, using their knowledge to bring about positive change."
3Ls and 4L Classes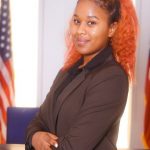 Tylore Bell
Tylore Bell is a full-time 3L student who wants to become a criminal defense attorney and practice in DC. She currently serves as the president of Black Law Students Association, a peer mentor, and Resource Director for the Peer Mentoring Program. She is from California, but came to Atlanta's John Marshall Law School for a fresh start and to reconnect with her Southern family. Under Tylore's leadership, BLSA has hosted their first Homecoming Week, and created academic study sessions for 1Ls to help increase the retention rate for black law students and to increase the percentage of black attorneys in the United States, which is currently 5%. Tylore's definition of an outstanding student is someone who is approachable, able to communicate with everyone, works hard not only for herself but also others, and consistently backs up her principles, both in words and actions.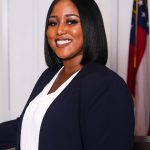 Tiara Clemmons
As a full-time 3L at Atlanta's John Marshall Law School, Tiara exemplifies the qualities of an outstanding law student. She has received three CALI Awards for academic excellence and three Outstanding Student of the Quarter accolades, consistently demonstrating exceptional scholarship and a deep commitment to the legal profession.
A dedicated member of the Black Law Students Association and a Line Editor for the school's prestigious Law Journal, Tiara actively contributes to the enrichment of the school's academic environment. Her leadership extends beyond editorial duties as she mentors first-year law students, guiding them through the challenges and rewards of law school as part of the Peer Mentoring Program.
Tiara's passion for the law is matched by her ambition in the field of transactional corporate law. A testament to this ambition is the invaluable experience she gained during a summer internship with the in-house legal department of a leading manufacturer of electrical transmission and distribution materials. Furthermore, Tiara is a proud member of the Georgia Association of Black Women Attorneys (GABWA), where she continues to expand her professional network and contribute to the community.
Tiara defines an outstanding law student as one who embodies hard work, resilience, and kindness. These virtues reflect her commitment not only to personal success but also to the uplifting of peers and the betterment of the legal community.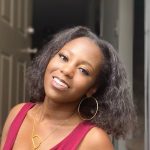 Denisha Johnson
Denisha Johnson is honored to be recognized as the Outstanding Student of the Quarter. Denisha is currently a 3L part-time evening student, and she takes great pride in being the founding president of the Health Law Society during its inaugural year. This semester, Denisha was selected as a Staff Editor for the Law Journal, a distinction she holds with immense gratitude. During her time at AJMLS, her dedication to academics has been paralleled by her passion for community service. As a volunteer in AJMLS's Landlord/Tenant Clinic and in the Georgia State Families Office, Denisha has actively pursued social justice and strived to make a positive impact on those in need. She aspires to become a health law attorney and to work with the Innocence Project to aid those wrongfully convicted. In her view, an outstanding law student embodies qualities of leadership, continuous education, community engagement, and advocacy. She believes these qualities are the cornerstones of a successful attorney, and she is committed to excelling in these areas. Denisha is enthusiastic about the opportunity to continue contributing meaningfully to both her academic pursuits and the community at large.
Wendi Lucas
Wendi Lucas is a 4L part-time student at Atlanta's John Marshall Law School. As a first generation college student, Wendi attended Kennesaw State University where she graduated cum laude and received a bachelor's degree in political science with a concentration in legal studies. As a 1L, Wendi served as an SBA class representative. She is an active member of the Advocacy Board and served in an executive board position her 3L year. Wendi has been a peer mentor since 2022 and enjoys helping incoming students adjust to the demands of law school. Wendi was awarded the CALI Excellence for the Future Award in Georgia Practice and Procedure.
Wendi has worked as a paralegal in the personal injury field since 2014 and hopes to continue her work as a personal injury attorney upon graduation and passing the Georgia Bar Exam. Wendi is a mother of three children, and her youngest child was born during her 3L year. She has continued to be involved with her family and volunteers as team parent for her son's football team. Wendi believes hard work, dedication, and empathy for others are the keys to success. Wendi's definition of an outstanding law student is one who "acknowledges the privilege and responsibility of becoming a member of the legal profession, strives to encourage and be a resource for others, and demonstrates professionalism, respect, and kindness in all areas."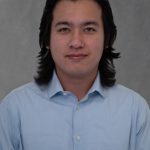 Jacob Sperber
Jacob Sperber is a 3L at Atlanta's John Marshall Law School. Prior to attending law school, Jacob attended the University of Oregon, where he obtained a Bachelor of Science in Economics and Business. During his time at AJMLS, Jacob has earned CALI awards in Torts I & II, Legal Writing I & II, and Evidence. Jacob is also a member of Atlanta's John Marshall Law School's Moot Court team, Criminal Law Society, and Corporate and Business Law Society. He is also a peer mentor to 1L students.
Jacob is also on the editorial board of AJMLS's Law Journal and is writing a comment on the use of rap lyrics as evidence in criminal trials. Jacob's definition of an outstanding law student is a student "who empowers and supports their fellow classmates, is willing to learn and expand their knowledge, and tries to make a positive impact on their community and school above all else."
Matthew Tans
Matthew "Max" Tans is a 3L, dad, and husband who serves in the Navy Reserve and volunteers with Team Rubicon, a disaster relief organization. In addition to his volunteer work outside of school, Max volunteers through the school's Homeless Veterans Legal Clinic with the Warrior Alliance, is a peer mentor in school, and mentors other law students who are also veterans.
Max said, "I'm continuously surprised and delighted at how a small bit of help can have a drastically positive impact on people during a time of need. Part of being an outstanding student means finding additional ways to serve, learn, and discover the balance between studying the law as a profession and applying it through volunteer work. I'm honored to be recognized!"

Donte Watkins
Donte' Watkins is a 3L part-time student at AJMLS and is currently pursuing a certificate in Criminal Justice. Donte' is a two-time Dean's List recipient, is President of the Criminal Law Society, and serves as a peer mentor. Under Donte's leadership, the Criminal Law Society has hosted/co-sponsored/supported several enrichment opportunities across the school and in the greater community. These events include hosting a "Law School Edge" panel, sharing firsthand insight on working in a prosecutor's office and a defense firm, hosting an opportunity to visit a local adult detention facility, connecting with local Boys & Girls Club youth, and more. Donte' further distinguished himself by being selected to represent the school and student body on the Access to Justice Day planning committee, a team of students, faculty, administrators, and DOJ staff that is coordinating a two-day event that will feature the Department of Justice's Office for Access to Justice, various public defender offices, and other advocacy groups and organizations that do adjacent work.
Outside of AJMLS, Donte' serves as a Technical Sergeant in the United States Air Force Reserve and is assigned to Dobbins ARB, GA, where he serves as an Aviation Maintenance Technician and supports a special assignment. Donte' leads 110 local high school-aged youth and advises them in the areas of leadership, life skills, health and wellness, government, logistics and supply chain management, and IT basics. In this role, he volunteers approximately 10-15 hours per week.
Donte' is interested in serving in the civilian Criminal Law field and has his sights on potentially becoming a Judge Advocate General for the US Air Force. His definition of an outstanding law student is one "who exemplifies integrity, service, and excellence, evidenced by representing oneself, the law school, and the legal profession with good values, using knowledge and experience to serve others within the law school community and greater community, and performing in a spirit of excellence in everything that one takes part in."