The 2021-2022 Law Journal Editorial Board and its Faculty Advisor Editor since 2015, Professor Van Detta, are pleased to announce the election of the six new members of the Editorial Board of the Law Journal for 2022-2023. Be sure to visit the Law Journal site here to see all past publications.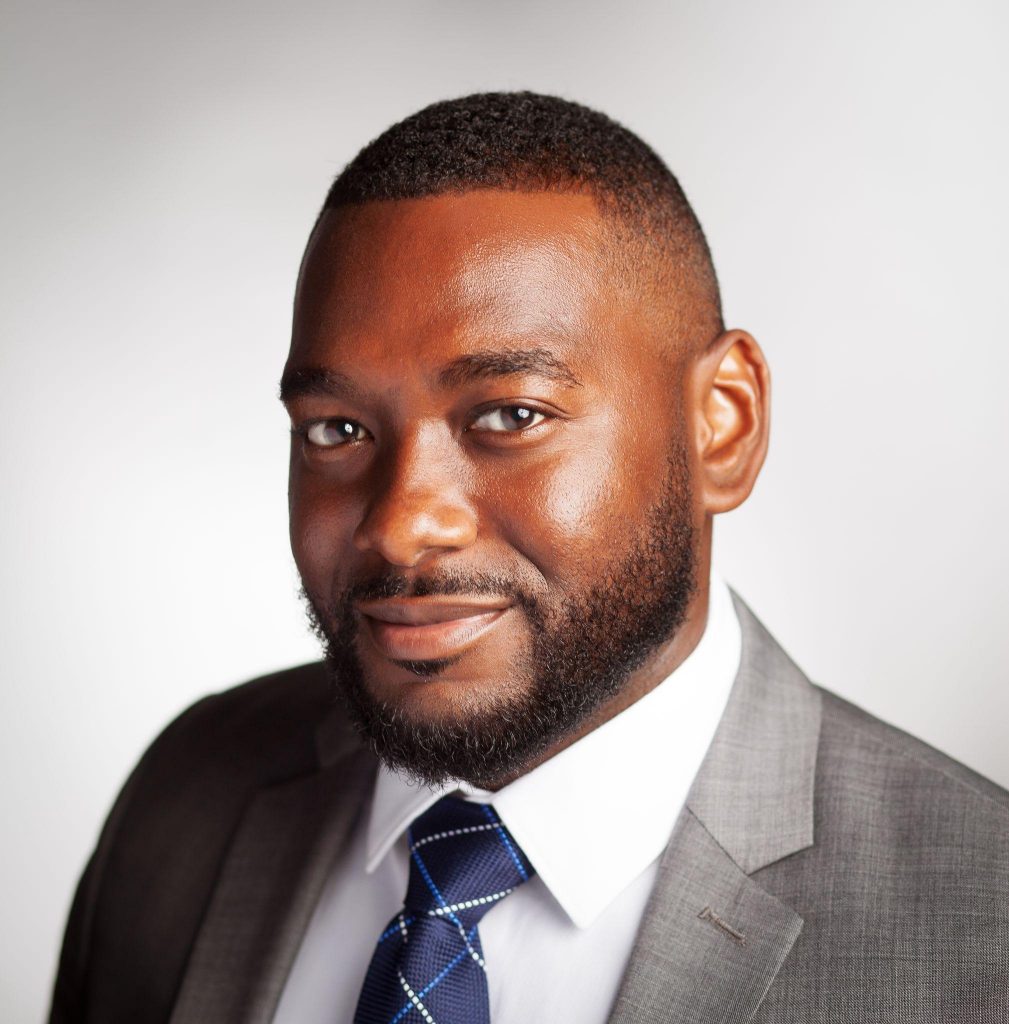 Editor-in-Chief, Chauncey Graham
A Florida native, Chauncey Graham is a graduate of the Alexander W. Dreyfoos, Jr. School of the Arts (Music Performance) in West Palm Beach and Florida Atlantic University where he studied history and political science.
Prior to relocating to Georgia to pursue his law degree at Atlanta's John Marshall Law School, Chauncey served as an outreach director for South Florida's agricultural community, responsible for connecting Palm Beach County's diverse population to its agricultural history and importance. He began his professional life in state government as a staffer in the Florida House of Representatives working on a wide range of legislative research and policy initiatives. At the end of his legislative career, he served as Chief Legislative Aide to former Senator Jeff Clemens, rounding out more than a decade in the Florida Legislature, employed in various capacities in both the House and Senate.
Chauncey has an extensive and varied community involvement history that has included serving as a member of the Board of Directors of the Palm Beach County Human Rights Council (PBCHRC); volunteering as a program mentor for Take Stock in Children; and chairing the Civic Engagement and Advocacy Committee of the Urban League of Palm Beach County's Young Professionals Network. He was also selected as a member of the Mayor's Task Force for Racial and Ethnic Equality by Mayor Keith James, City of West Palm Beach; as a fellow of Leadership Florida's Connect Class 11; and a 2018 Fellow of New Leaders Council Palm Beach.
Currently, Chauncey is a rising 3L at Atlanta's John Marshall Law School. He sought the position of Editor-in-Chief of the Law Journal to continue to refine his legal writing and research skills, develop his collaborative ability, and hone a competent and effective leadership style. He aims to use his strong organizational, leadership, and consensus building skills to maintain, and propel, the momentum of the Law Journal. As a staff editor, Chauncey wrote a legislative summary on Georgia House Bill 18. Sponsored by Representative Sandra Scott and cited as the Police Accountability Act, House Bill 18 was filed as a part of a criminal justice reform package to address police conduct. If enacted, House Bill 18 would require specific procedures to be followed by law enforcement officers when interacting with members of the community and the use of body-worn cameras, revise use of force standards, and create a statewide reporting database for use of force incidents. To date, there has been no movement on House Bill 18 in the Georgia Assembly and it has not been assigned to any committees.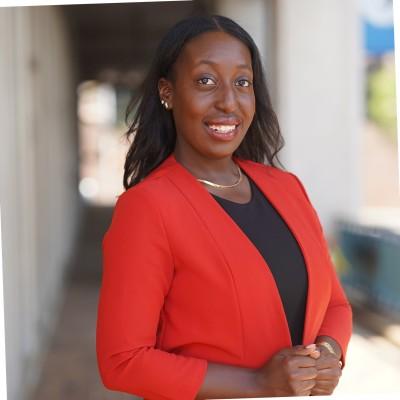 Executive Managing Editor, Monique Cherry
Monique is a rising 3L law student at AJMLS. A Washington D.C. native, Monique journeyed to Atlanta to start her legal education and to be closer to her cousins and siblings who all happened to live in the Atlanta area. Prior to coming to AJMLS, Monique worked in D.C. for a boutique immigration law firm. It was her work in immigration that inspired her to take the leap to becoming an attorney. Of course, since starting law school she has discovered several new passions and areas of interest. Her dream career now would be to get into space law – specifically, working with the United Nations Office of Outer Space Affairs.
During her first year as a staff member on the AJMLS Law Journal, Monique wrote her legislative summary on House Bill 534 which amends Article 2 of Chapter 11 of Title 16 of the O.C.G.A., relating to offenses for illegal drag racing and laying drag. Drag racing in the metropolitan area of Atlanta has become of increasing concern to the general public, as well as law enforcement and legislatures. In addition to the destruction of streets, road signs, and electrical posts, drag racing has caused several unnecessary deaths and injuries. As a result, Governor Kemp amended the old O.C.G.A statute to now include penalties for those who organize the drag race, not just the drivers. This is done in the hopes of reducing the illegal drag activity in the city, to better ensure the safety of Atlanta citizens.
Monique is overjoyed to be joining the 2022-2023 Editorial Board for the AJMLS Law Journal as its newest Executive Managing Editor. Inspired by her interaction with the current board members, Monique wanted to join the editorial board to better support the journal and implement her ideas to streamline the various projects and assignments. Her goal for next year is to facilitate more a community feel amongst the journal members.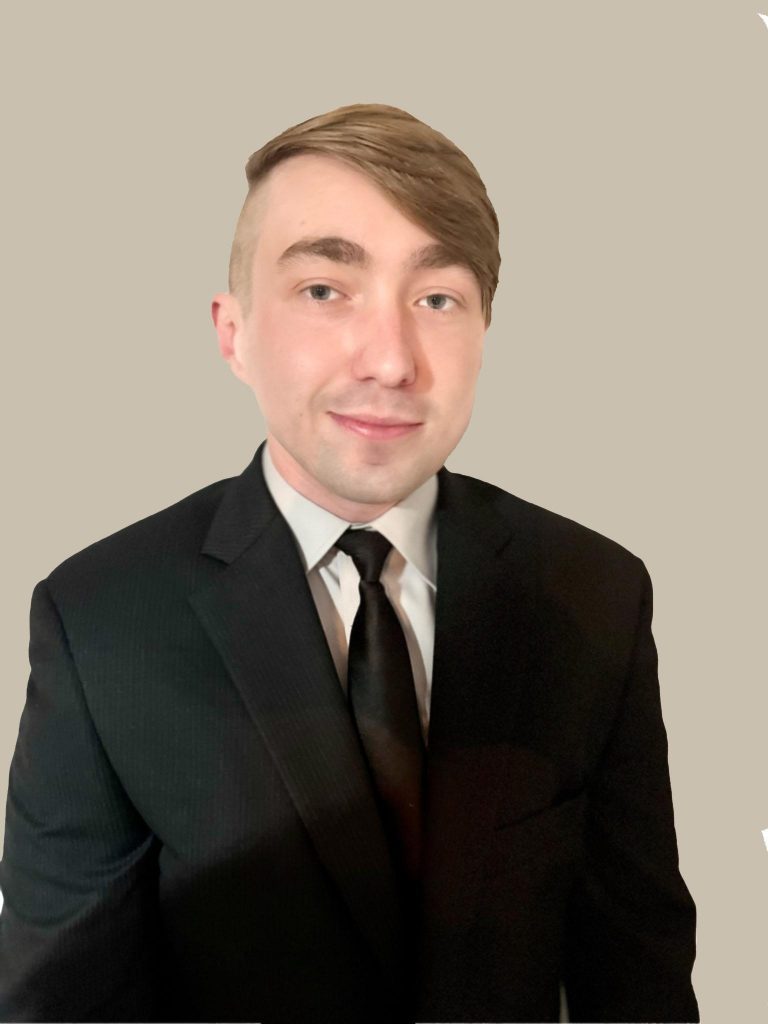 Executive Legislative Editor, Jacob Gregory
Jacob Gregory is a 3L in the Part-Time Evening Division and is from Atlanta, Georgia. Mr. Gregory holds a degree in Automotive Technology from Southern Crescent Technical College as well as a Bachelors of Science from Clayton State University. Additionally, he has a Film Production Certificate from the Georgia Film Academy and was the Editor-in-Chief for Clayton State's Bent Tree News. He sought out the position of Executive Legislative Editor because of his adoration for writing and passion for the law as well as to help draw the path of his new career. Moreover, he wrote his Legislative Summary on Senate Bill 241, a Bill creating newfound implications for Absentee Voting in the State of Georgia.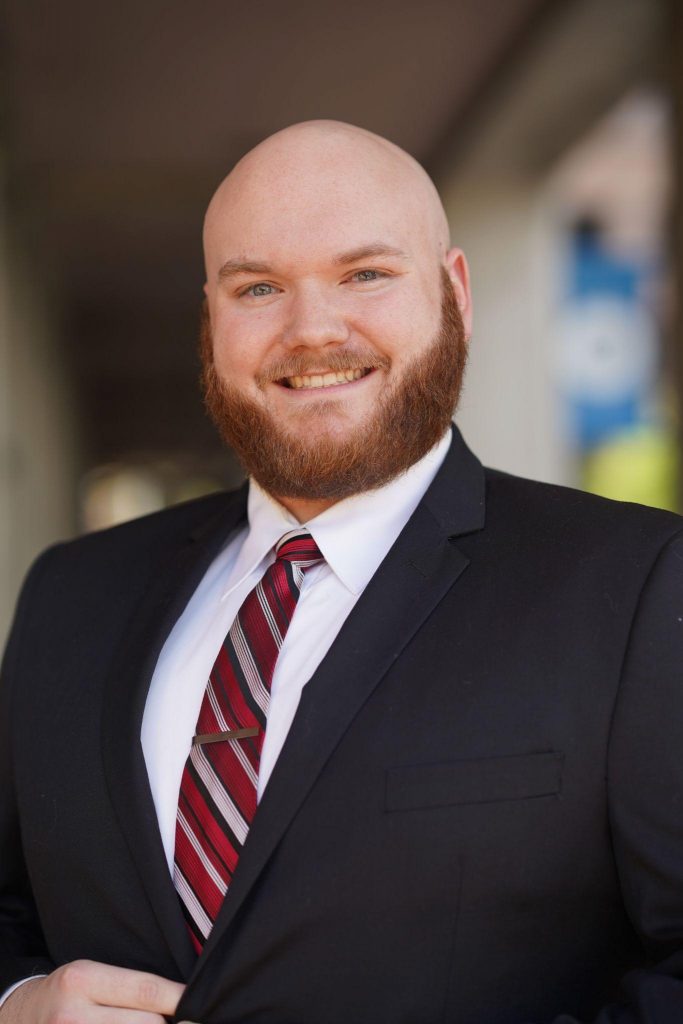 Online Access & Internet Presence Editor, Austin O'Neill
Austin O'Neill was born August 9th, 1995, in Snellville, GA. He graduated from the University of North Georgia in 2018 with degrees in Criminal Justice and Chinese Language and Literature. During that time, he worked as part of a research group that studied the prison GED programs and their barriers to completion. Austin wrote onto Atlanta's John Marshall Law Journal in the summer of 2021. He sought a position on the Editorial Board because he wanted to use his prior experience with the editorial process to aid in the publication of the law journal. The bill that he chose to write his legislative summary on is HB 290. This bill was introduced to address visitation rights of patients in hospitals and long-term care facilities. The sponsors' goal was to ensure that patients had visitation rights for their legal representatives even when a pandemic would restrict that right.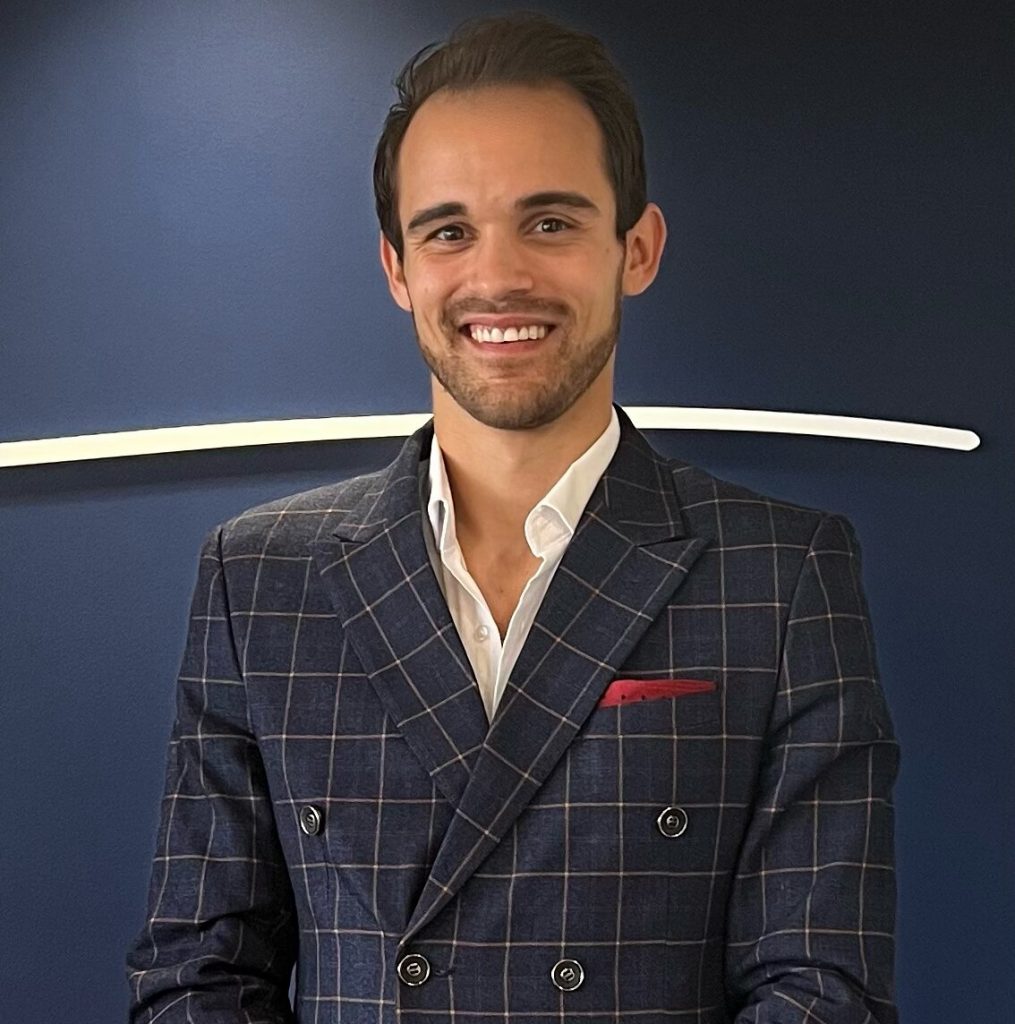 Co-Annual Symposium Editor, Richard Mejia
Richard Mejia is a rising 3L in the full-time day program at Atlanta's John Marshall Law School. Before attending AJMLS, Richard attended Troy University where he obtained his Bachelor of Science in Criminal Justice in 2017. Since enrolling at AJMLS, Richard has received numerous awards, including being named Outstanding Student of the Quarter in Fall 2021, Outstanding Peer Mentor for 2022, as well as earning CALI awards in Contracts I, Legal Research and Writing II, Administrative Law, and Evidence. During the Summer between his 1L and 2L years, Richard worked as a judicial intern for the Honorable Judge Walter Johnson, Federal Magistrate for The United States District Court for the Northern District of Georgia. Outside of his law school responsibilities, Richard spends his time playing soccer as semi-professional soccer player for Atlanta Rovers F.C. in the U.P.S.L.
As an associate staff editor for the Journal, Richard wrote a legislative summary on S.B. 202, The Election Integrity Act of 2021. He chose to write about this bill because he is passionate about the democratic electoral process and ensuring that all citizens are afforded equal access to the polls. Richard sought a position on the Law Journal Editorial Board because he saw the opportunity as a chance to build a more prominent reputation for the Journal and to leave a legacy after graduation.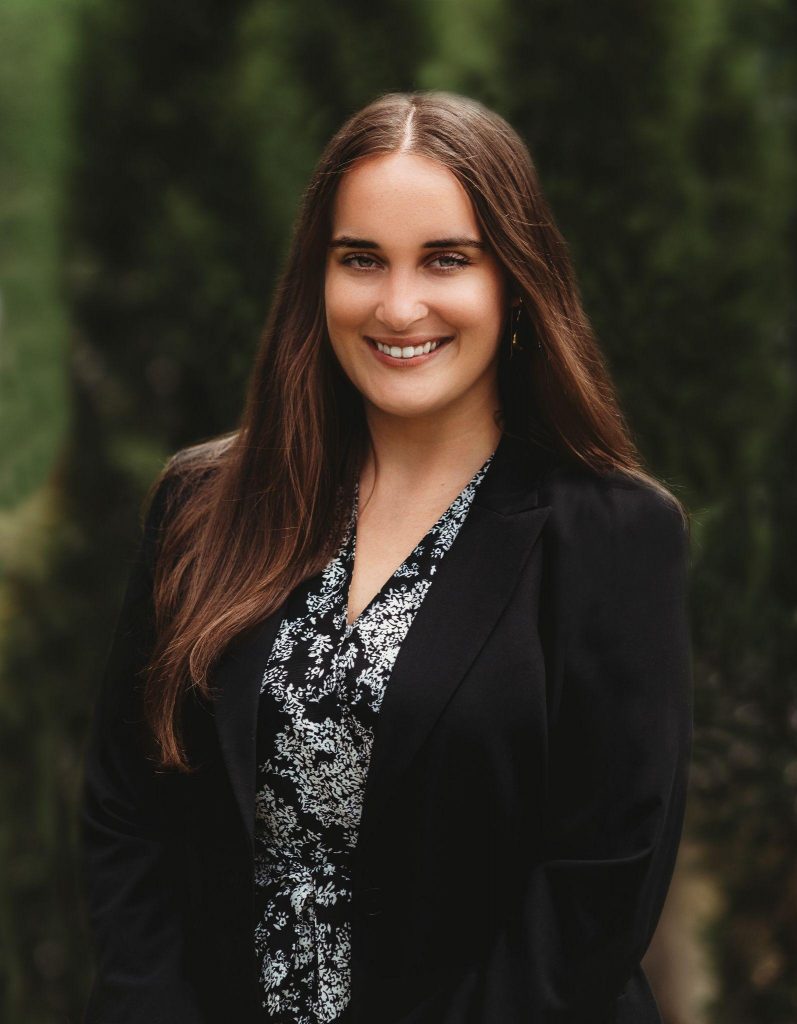 Co-Annual Symposium Editor, Ashley Starnes
Ashley Starnes is a rising 3L at AJMLS who graduated from the Georgia Institute of Technology (Georgia Tech) with a bachelor's degree in Business Strategy and Innovation in 2019. During her first two years at law school, Ashley clerked for two Superior Court Judges and received CALI awards in Torts II, Property I, and Property II. As a Canton, Georgia native, the rich culture of Atlanta has shaped her into the person she is today. Her dream is to "hang her own shingle" or open her own law firm in the city. In her free time, Ashley enjoys gardening, long walks with her Frenchie and boyfriend, and trying new things with her family.
As a junior member of the law journal, Ashley wrote her legislative summary on H.B. 485, a bill attempting to repeal the death penalty in Georgia. Focusing on the political and ideological divide under The Gold Dome with regards to the death penalty, the summary also highlights the existing inequities in the application of capital punishment, including racial biases and the impossible standard of proof for mental disability. Ashley is humbled and grateful for the opportunity to be the 2022-2023 Symposium editor alongside all the unique talents on the journal. She wanted to join the board after having a transformative experience learning from Professor Van Detta and after being inspired by the hard work of the 2021-2022 editorial board. She hopes to continue growing the AJMLS Law Journal by producing one of the best Symposium programs AJMLS has ever seen in February of 2023.