After 11 years of distinguished service, Dr. Ortega has announced her retirement at the end of July 2022.
Dean Jace C. Gatewood stated, "Dr. Ortega has been a steadfast colleague and friend to all who have worked with her. I personally consider her my mentor and have appreciated her guidance and counsel during my time as Dean. It has been my absolute privilege working with her."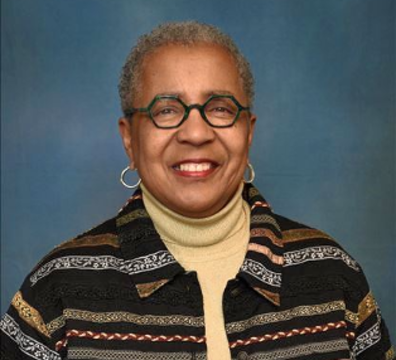 Dr. Bridgett Ortega, a veteran of the United States Air Force, is the Associate Dean of Career Services and Professional Development at Atlanta's John Marshall Law School. She has been a key administrator since joining the team in early 2011 and is also a Sr. organizational consultant and trainer for the National Association of Drug Court Professionals, The National Council of Juvenile and Family Court Judges, American University's Justice Program Office and the National Judicial Institute on Domestic Violence. She is a lawyer, researcher, and the Past President and Chair of the Board of Directors of the National Juvenile Defender Center in Washington, D.C. She is also currently the Equity and Inclusion Officer for the Georgia affiliate of the ACLU.
As the Law School has evolved, so has Dr. Ortega, having earned her master's and doctorate degrees while also serving in roles such as Assistant Dean of Externship and Pro Bono Services and Assistant Dean of Experiential Learning. She has also managed department programs such as Street Law, Re-entry Forum, and Youth and the Law Summit. As a teaching administrator, Dr. Ortega developed and teaches the Learning from Practice course which includes modules on Cultural Competency, Equity and Inclusion, and Navigating Cultural Difference.
Dr. Ortega has spent over 30 years advocating for criminal and juvenile justice reform. She is a passionate advocate for the incarcerated and their children with an emphasis on compassionate practice in the justice system. She is a National Trainer on subjects dealing with Juvenile and Adult Drug Courts, Compassionate Practice in Problem Solving Courts, Compassionate Communication, Compassionate Family Engagement, Domestic Violence, Equity and Inclusion, Cultural Competency, Improving Outcomes for Children of the Incarcerated and all things Juvenile Justice. Dr. Ortega is the former Deputy Director for the Robert Wood Johnson Foundation's Reclaiming Futures Initiative, a juvenile justice reform initiative aimed at creating strategies for intervening in the lives of young people with substance disorders and other issues that bring them into the justice system.
She has been featured in the ABC Nightline "Kids in Court" series and the Frontline Juvenile Justice documentary. Dr. Ortega is the recipient of the ABA Livingston Hall Juvenile Justice Award for outstanding advocacy in juvenile justice, the NAACP Freedom Fund Civil and Human Rights Award and in December of 2018 she was recognized by the National Juvenile Defender Center as a champion for juvenile justice for her work in defending youth rights. She co-founded the Santa Clara County California Juvenile Drug Treatment Court with the Honorable Judge Thomas Edwards for which she received a Certificate of Special Congressional Recognition for invaluable service to the community. Dr. Ortega holds a Master of Arts degree, Juris Doctorate and a Doctorate Degree in Organizational Management and Leadership. Her published research dissertation is entitled, Compassionate Jurisprudence: As Praxis for Justice.
Please join us in congratulating Dr. Ortega on her incredibly impactful career, and wishing her a long and healthy retirement with her beloved family.