Atlanta's John Marshall Law School (AJMLS) celebrated 3L/4L week alongside the ABA, who hosted a series of recorded and live webinars themed around preparing for graduation, the bar exam, and life after law school. Over the past few years, law students have faced unprecedented challenges attending law school during a global pandemic and we believe these resilient students deserve to be recognized.
In celebration of 3L/4L week, the Office of Students Affairs served doughnuts and coffee, spotlighted several graduating students, and gave away gift cards and AJMLS merchandise. The Class of 2023 also had the opportunity to vote for their class superlatives, announced below.
Most Professional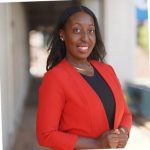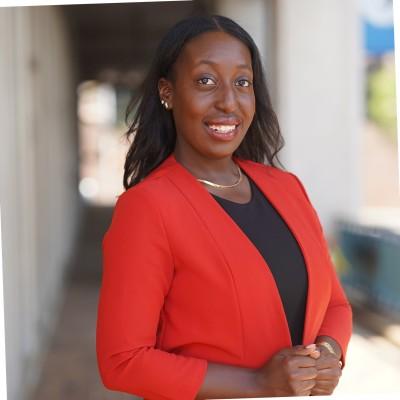 Monique Cherry
Monique Cherry is a full-time 3L and will graduate in May 2023. She has received CALI awards in Criminal Law, Legal Writing, Research & Analysis II, Domestic Relations, and Negotiations. She has served as a Teaching Assistant for Professor Dalton's Legal Writing, Research & Analysis I & II courses since the Fall 2021. She is also an Academic Peer Advisor for Atlanta's John Marshall Law School. In this role, she assists students in navigating course requirements, selecting electives, and understanding graduation credits and the other graduation requirements. She currently serves as the Managing Editor of the Law Journal, and has been a member since 2021, after being invited to join the Journal because she was ranked in the top 10% of her class. Outside of class, Monique works for an immigration law firm in Washington, DC. While she is unsure of the area of law in which she will practice upon graduating, her ultimate goal is to break into the world of space law. But, for now, her focus is on graduating and preparing to sit for the July 2023 bar!
Most Hardworking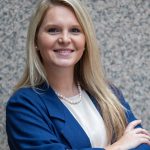 Katie Adams
Katie Adams is a 3L in the full-time program at Atlanta's John Marshall Law School. Before attending AJMLS, Katie attended the University of North Georgia (UNG), where she obtained her Bachelor of Science in Criminal Justice. After graduating from UNG, Katie worked at the Hall County District Attorney's Office as a Victim Witness Advocate. Katie worked at the DA's office until she began law school in 2020. While in law school, Katie has worked as a Student Associate with the Wakhisi-Douglas Law Firm in Atlanta, externed with the McCall Law Firm in Gainesville, and received CALI awards in Legal Writing, Research & Analysis, Criminal Justice Lawyering, and Professional Responsibility. After law school, Katie hopes to pass the bar in July and begin working in the foothills of the North Georgia Mountains as a family law attorney. Katie is the mother of two daughters, ages three years old and four months old, and is a pastor's wife. When she is not at school or studying, Katie enjoys spending time with her family in the mountains and attending church. Katie is grateful to be a part of the AJMLS Class of 2023 and is honored to have been selected for the Most Hardworking Superlative by her classmates.
Most Collegial, Most Effective Leader, and Biggest AJMLS Advocate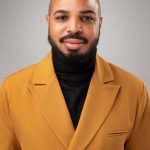 Keith Collins
Keith Collins is a native of Newport News, Virginia. He prides himself on how he was raised and believes in the power of kindness, respect, and professionalism. A proud graduate of
Norfolk State University, he earned his Bachelor of Arts Degree in English with an emphasis on Theater Performance. Before attending AJMLS, Keith worked in Television Production in Los
Angeles, California. Keith is a 3L and will be elated to graduate with the Criminal Justice Certificate on May 21, 2023. As a student, Keith has experienced the reward of hard work. He has received recognition as Outstanding Student of the Quarter and has been on the Dean's List. Additionally, this year he represented AJMLS as a competitor in the National Environmental Law Moot Court Competition, served as the Vice Chair of the Southern Region of the National Black Law Students Association, and received the AJMLS Georgia Bar Success Endowed Award. Chief among his success as a law student, Keith believes the reward of leadership is service and is honored to serve the entirety of the AJMLS Community as president of the Student Bar Association.
Most Collegial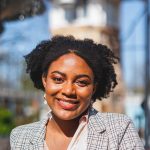 Mercedes Dickerson
Mercedes Dickerson is an upcoming graduate of the 2023 class and was raised in Fortson, Georgia. Mercedes attended Columbus State University in Columbus, Georgia, where she studied Political Science and Spanish. Mercedes is interested in criminal law, specifically criminal defense, but she is open to many fields of law.
Mercedes has served as an SBA officer for the past three years at Atlanta's John Marshall Law School, and she currently holds the position of SBA Vice President. Because of her leadership role, she always tries to be friendly and professional with her classmates. Mercedes is very grateful to receive this superlative as recognition of her efforts, especially before her upcoming graduation.
Most Collegial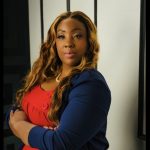 Rose Love
Rose Love is a 3L student from Metro Atlanta. She came to AJMLS with a background in marketing and communications. While at AJMLS, Rose has found a passion for immigration law and plans to pursue employment in that practice area upon graduating this spring. Rose currently sits on the executive board of both C.E.R.L.S. (Charlotte E. Ray Legal Society) and GAWL (Georgia Association of Women Lawyers), women-led and women-focused organizations on campus. She also serves as a peer mentor and a "big sister." Her goal at AJMLS, like her life goal, is to leave it better than she found it.
Most Service-Oriented and Best Advocate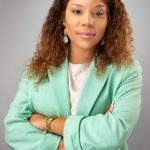 Brooke Harrison
Brooke would like to thank her classmates and colleagues for the support and for seeing her for who she truly is: an advocate. Brooke stated that her "time at AJMLS has been a pleasure" and she is honored to start her career with a strong network and legal foundation that have equipped her to work with the tools and resources necessary to continue to serve her community.
Most Likely to Earn the Highest Score on an Exam (including the Bar exam)
Jacob Gregory
Jacob Gregory is a 4L in the part-time evening program and is from Atlanta, Georgia. Jacob has received over 20 CALI Awards during his time at Atlanta's John Marshall Law School as well as the Best Oralist Award in his LWRA III class. He currently serves as the Executive Legislative Editor for the school's Law Journal and wrote his Legislative Summary on Senate Bill 241, a Bill creating newfound implications for Absentee Voting in the state of Georgia. Jacob has served as a Legal Writing Teaching Fellow, assisting in all things Legal Writing. In the future, he seeks to work in the areas of Civil Rights and Capital Defense.
Most Likely to Earn the Highest Score on an Exam (including the Bar exam)
Raford Kelly
Raford Kelly is a full-time 3L student and will graduate in May 2023. He has received CALI awards in Legal Writing, Research & Analysis I, Criminal Law, Real Property I, Evidence, Business Organizations, and Criminal Procedure. He has also received the Best Oralist Award in his Legal Writing, Research & Analysis class. He has served as a teaching assistant for Professor Dalton's Legal Writing, Research & Analysis I and II courses since Fall 2022. He is currently a Line Editor of the Law Journal, where he has been a member since 2021. Raford was invited to join the Journal because he was ranked in the top 10% of his class. Raford has been on the Dean's List every semester since Spring 2021. He believes that it is imperative to point out that the magnitude of his success in law school would not have been attainable if it was not for the help and support that he received from a multitude of his peers. For that, he will always be extremely thankful.
Best Networker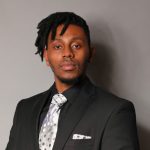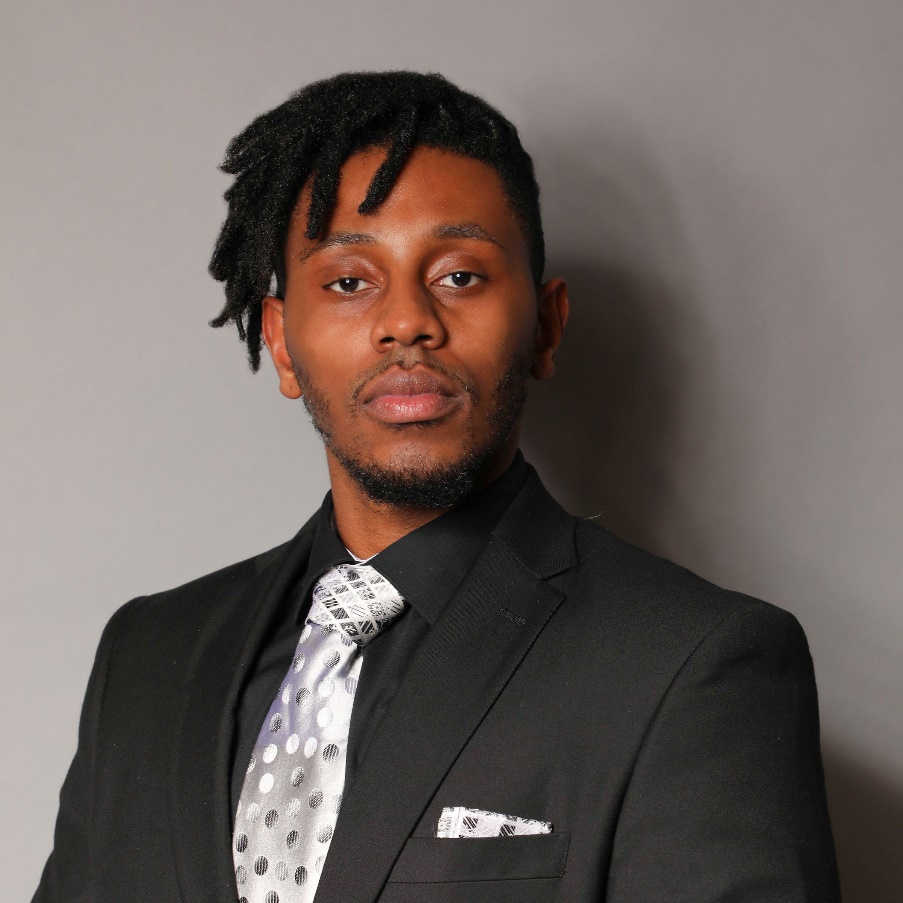 Lloyd Jean
Lloyd Jean is a Haitian American with a rich and diverse background. He has served in the military and is a first-generation law school student. Lloyd firmly believes he would not have been able to achieve all that he has without the help of others and the power of networking.
Growing up in a Haitian household instilled in Lloyd a deep appreciation for hard work and determination. He took these values with him when he joined the military, and served with honor and pride. After leaving the military, Lloyd decided to pursue a career in law because he was driven by a desire to help others and make a positive impact on his community.
As a first-generation law student, Lloyd understands the challenges that come with breaking into a new field. However, Lloyd is also aware of the opportunities that come from networking and building relationships. Lloyd has been fortunate to have people in his life who have helped him along the way, and he is committed to paying it forward by paving the way for others.
Lloyd's experiences have taught him the importance of community and supporting others. He believes we all have a role to play and he is eager to do his part.
Most Ethical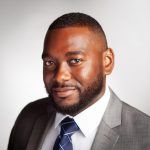 Chauncey Graham
Chauncey Graham is a 3L in the full-time program. He serves as the Editor-in-Chief of the Atlanta's John Marshall Law Journal for Volume XVI, 2022-23. He is also a member of the fundraising committee for the Black Law Students Association and is a member of the Public Interest Law Society. Chauncey plans to pursue a career in the area of ethics, compliance, and professional responsibility, with his sights set on employment with the Georgia Bar or within the public sector.