Dr. Michael C. Markovitz, Ph.D.

Chairman, Board of Directors
Dr. Michael C. Markovitz is Chairman of the Board at Atlanta's John Marshall Law School. He is the past-Chairman of Argosy Education Group, Inc. and has served in this capacity since his founding of that company in 1975. In 1999, Argosy became a publicly traded company listed on the NASDAQ, and was subsequently acquired in 2001.
Dr. Markovitz earned a B.S. (Honors) in Psychology from the City College of the City University of New York in 1971, and his Masters and Ph.D. degrees in Psychology from The University of Chicago in 1973 and 1975. In addition, Dr. Markovitz serves on the Governing Board of Yorkville University, based in Toronto, Ontario, Canada. He has been a director of Eckerd College (St. Petersburg, Florida), and is a member of the Visiting Committee to the Division of Social Sciences, University of Chicago.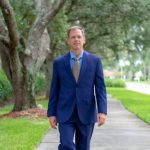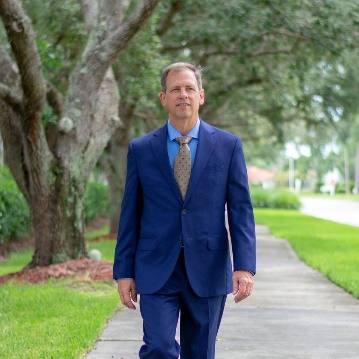 Founder, Cieply Law and Partner, RAMA International Inc.
Kevin Cieply founded the Cieply Law firm (Florida) in 2023. Cieply is also a partner at RAMA International Inc., a boutique consulting firm based in Dulles, Virginia.
Cieply is the former President and Dean of Ave Maria School of Law (2014 – 2021), and former Associate Dean of Academic Affairs and Associate Professor of Atlanta's John Marshall Law School (2008-2014).
Recently, Cieply received a Master of Law degree from Texas A&M in Wealth Management (2023), and a doctorate in Educational Leadership (Ed.D.) from Vanderbilt University (2022). In 1985, Cieply received his B.S. degree from Northern Kentucky University. His Juris Doctorate is from Notre Dame (1993), and he received a Master of Law degree from the Army Judge Advocate Generals' School in 1997 (Honor Graduate). In 2006, Cieply was a Senior Military Fellow at the Fletcher School of Law and Diplomacy, Tufts University. 
Before his career in legal academia, Cieply served over 22 years in the Army and Army National Guard as a helicopter pilot, company commander, and JAG Officer. Cieply graduated from the Army's Airborne School, Air Assault School, and Flight School. In flight school, Cieply graduated as the Distinguished Honor Graduate. He was rated in the UH-1, OH-58, and AH-1 helicopters. He was also a school-trained Aero-Scout and Maintenance Test Pilot. 
Cieply served as a Special Assistant U.S. Attorney (District of Arizona) prosecuting major procurement fraud for the Department of Defense and as the full-time Senior Legal Advisor on all military matters to the Wyoming Army National Guard. Cieply's last military assignment was as the Chief, of Land Operations Law, North American Aerospace Defense Command (NORAD) and U.S. Northern Command (NORTHCOM), concentrating on counterterrorism and Defense Support of Civilian Authorities. He retired from the military in 2008 with the rank of Colonel.
Cieply is admitted to practice law in Arizona (Active), Colorado, Florida (Active), Georgia, and Wyoming (Active), as well as the Ninth and Tenth Circuit Courts of Appeal and the U.S. Supreme Court. Cieply resides with his wife in Naples, Florida and Scottsdale, Arizona. They have three adult children and seven grandchildren.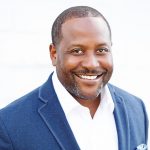 Director, National Development Council
KC George is a Director of the National Development Council (NDC), one of the nation's oldest and most experienced not-for-profit corporations specializing in community and economic development financing and real estate development strategies. He provides his expertise through providing technical assistance to NDC's clients ranging from municipalities, affordable and mixed income housing developers, nonprofit housing organizations, housing authorities and universities. George provides advisory client services that are directly related to real estate based financing and community economic development solutions. He serves on the East Team at NDC which delivers services in the Northeast, Mid-Atlantic, South and Puerto Rico. NDC's products range include the Grow America Fund, NDC's Small Business Lending Company; NDC Corporate Equity Fund (tax credit syndication), NDC's Low Income Housing Tax Credit Fund; Public Private Partnership (P3), HEDC New Markets – NDC's New Market Tax Credit Program; NDC Green – NDC's Renewable Energy Tax Credit program.
Prior to joining NDC, George was the Senior Director of Housing Finance and Administration for the Atlanta Neighborhood Development Partnership, Inc. (ANDP) and Community Redevelopment Loan and Investment Fund (CRLIF). He worked for the organization in different capacities for 12 years. Created 22 years ago by the Metropolitan Atlanta Chamber of Commerce Housing Resource Center and the Atlanta Economic Development Corporation's Neighborhood Development Department, ANDP's mission is to promote, create and preserve mixed income communities. George directed the housing finance department and managed the CDFI, revolving housing loan fund. He was also responsible for managing the day to day operations of the organization engaged in housing development, housing finance and public policy.
In his current position of influence, George brings close to three decades of expertise from former employers such as SunTrust Bank, Barnett Bank, the U.S. Department of Housing and Urban Development, Atlanta Neighborhood Development Partnership, Inc. (housing and finance intermediary), Metro-Dade County/Miami Dade County and the Environmental Protection Agency. The sum of these experiences in the for profit, public and non-profit sectors encompass corporate and commercial lending, economic development, housing finance and development, real estate development, strategic planning and sound financial management. George's background in financial underwriting for commercial loans and residential real estate, financial packaging utilizing public and private resources and housing development experiences have allowed him to deliver multi-disciplined solutions to meet economic and housing development objectives.
During his tenure at HUD, George was the regional economic development point of contact and was selected by the agency to serve on the White House's Task Force on Livable Communities for Eastern North Carolina. He also managed and implemented a regional economic development and housing replacement plan in concert with FEMA and other key federal and state agencies to rebuild Northeastern North Carolina and the Mississippi Delta region (after Hurricane Floyd). George has received several letters of appreciation and gratitude from congressmen and locally elected officials representing the impacted areas in North Carolina and Mississippi. George entered HUD as a Community Builder and earned a permanent position in Community, Planning and Development that led him to live and work in Atlanta, Miami and Washington, D.C.
George is involved with various organizations such as Invest Atlanta's AEMI/New Market Tax Credit Advisory Board, Atlanta Regional Councils Social Equity Advisory Committee, 2008 Leadership Atlanta Class, the Regional Leadership Institute Class of 2003, Housing Partnership Network, National Affordable Housing Lenders, Urban Land Institute, Council for Urban Economic Development and Opportunity Finance Network and is pursuing his Certified Commercial Investment Member (CCIM) designation. Given George's banking and finance, economic development, housing finance and community development expertise, he has provided consultation to the US Treasury/CDFI Fund, HUD and the EPA on programs such as New Market Tax Credit Initiative, the Economic Development Initiative, the Brownfield Economic Development Initiative and the Section 108 Loan Program; all of which are designed to stimulate investment and redevelopment in urban corridors throughout America.
George's objectivity and appreciation for diversity, travel, and culture were planted by his Guyanese heritage (South America). George was born in Toronto, Canada and grew up predominantly in two culturally diverse cities; Brooklyn, New York and Miami, Florida. George earned his undergraduate degree in Business Administration concentrating in Banking and Finance, minoring in Economics from Morehouse College. He is also a Harvard University John F. Kennedy School of Government fellow who completed the Community Builder Fellowship and Management Program for executives.
George has made Atlanta home since 1989, with professional and educational assignments which have led him to live in Miami, Florida, Cambridge, Massachusetts, Rocky Mount, North Carolina and Washington, D.C. He lives in metro Atlanta with his wife, Karissa and three children, Bakari, Josiah and Abrielle.
Superior Court of Fulton County, Chief Judge
After eight years as a magistrate judge and 17 years on the superior court bench, Judge Glanville became chief judge of the Atlanta Judicial Circuit in 2022. He earned an associate degree from Brevard College in 1982; a bachelor's degree in history from the University of Georgia in 1984 and a juris doctor, also from UGA, in 1987. He earned a master's in strategic studies at the U.S. Army War College in 2008. He served 35 years in the Army retiring in 2019 as a Brigadier General. His professional experience includes: Commanding General, US Army Reserve Legal Command; Brigadier General, Chief Judge (IMA) United States Army Court of Criminal Appeals; Commanding General, NATO Rule of Law Support Mission/Rule of Law Field Force-Afghanistan; Adjunct Professor, Georgia State University School of Law; Private Practice, Ural Glanville, P.C.; Litigation Associate, Arrington & Hollowell; Senior Trial Prosecutor, Solicitor's Office of DeKalb County, Georgia; Senior Prosecutor, Office of the Staff Judge Advocate; Defense Attorney, United States Army Trial Defense Service; Adjunct Professor, University of Maryland & City Colleges of Chicago, European Divisions; Prosecutor, Solicitor's Office of Fulton County, Georgia; Probation Officer, Georgia Department of Corrections, Fulton County; and Graduate of Leadership Atlanta.
Honorable Carol W. Hunstein
Former Justice, Supreme Court of Georgia
Justice Carol W. Hunstein is a former justice on the Georgia Supreme Court. She was appointed to the court in November 1992 by Democratic Governor Zell Miller. Justice Hunstein was re-elected for additional six-year terms in 2000, 2006, and 2012. Her final term expired on December 31, 2018. Hunstein served as chief justice from 2009 to 2013, but took a two-month hiatus from May 29, 2012 through July 31, 2012, to allow retiring justice George Carley to briefly take the post. She is the second woman in history to serve as a permanent member of the Court.
Justice Hunstein received an Associate of Arts degree from Miami-Dade Junior College in 1970 and a Bachelor of Science degree from Florida Atlantic University in 1972. Justice Hunstein received her Juris Doctor in 1976 from Stetson University College of Law and has been a member of the Georgia Bar since 1976. She won election to the Superior Court of DeKalb County in 1984. Prior to serving on the bench, Justice Hunstein was in private practice.
As a superior court judge, Justice Hunstein was active at the county, state and national bar levels. She chaired many DeKalb County committees, including the Alimony and Support Unit Committee, the Diversion Center Committee, the Probation Committee and the Domestic Violence Task Force. In 1989 then-Chief Justice Marshall appointed her to Chair the Georgia Commission on Gender Bias in the Judicial System, which issued its report to the Supreme Court in 1991. She is a former district director of the National Association of Women Judges (NAWJ) and chaired the local host committee for the NAWJ 1995 Annual Conference, which was held in Atlanta.
Justice Hunstein was the first woman to serve as President of the Council of Superior Court Judges. She was appointed by Governor Miller and, later, Governor Barnes, to chair the 1993, 1998 and 2001 state commissions on child support guidelines. She has served on the Advisory Board of the Justice Center of Atlanta and the Georgia Campaign for Adolescent Pregnancy Prevention. She is a former Rosalynn Carter Honorary Fellow in Public Policy at the Emory University Institute on Women's Studies.
Justice Hunstein currently serves as Chair of the Judicial Council of Georgia, the Chief Justice's Commission on Professionalism and the Unauthorized Practice of Law Committee. She is a member of the American Bar Association's Public Perceptions Committee and the Bleckley Inn of Court.
In the course of her career, Justice Hunstein has received many honors including an honorary LL.D. from Stetson University College of Law (where she is also an honorary member of the Board of Overseers), a commendation for outstanding service from the Georgia General Assembly, the Emory University Legal Association for Women Students' Public Service Award, the DeKalb County Women's Network "Women Who Have Made a Difference" Award, the Joseph T. Tuggle Professionalism Award and, in 1999, the American Bar Association Commission on Women in the Profession's Margaret Brent Award. She received the Commitment to Equality Award from the State Bar of Georgia Committee on Women and Minorities in the Profession and the Leadership Award from the Atlanta Bar Association Florida Atlantic University has inducted her into their Hall of Fame.
Adam Malone

Partner, Malone Law
Adam Malone is a partner in the successful trial practice of Malone Law, which focuses on helping families in cases involving brain and spinal cord injuries, burns, amputations, and wrongful death. He is board certified in the complex area of medical negligence by the American Board of Professional Liability Attorneys (ABPLA) and serves on the National Advisory Board for the Association of Plaintiff's Interstate Trucking Lawyers of America, the only organization offering board certification in the field of commercial carrier and tractor-trailer litigation. Malone also has vast experience helping victims of brain and spinal cord injury and currently serves on the Board of Directors for the Traumatic Brain Injury Litigation Group of the American Association for Justice where he is privileged to help victims and families of brain injury across America.
Malone has been recognized for his skill in successfully resolving his cases in and out of the courtroom. In 2008, he was featured as one of the top 12 lawyers in Georgia under the age of 40 by the Fulton County Daily Report. The National Law Journal highlighted his record-setting jury verdict for the preventable and needless amputation of a 14 year-old athlete's right leg as one of the Top 100 Verdicts in the nation in 2008. In 2009, Malone was recognized again by Atlanta Magazine as a Rising Star in its Super Lawyers edition.
Malone serves in various leadership capacities with the State Bar of Georgia and holds office in several nationwide legal organizations. He is the Chairperson in charge of legal education for the Georgia Trial Lawyers Association. He is a past Chair of the General Practice & Trial Section of the Georgia Bar. He is also a past President of the Southern Trial Lawyers Association, an invitation-only organization of elite trial attorneys. Malone is also on the Board of Governors for the prestigious Melvin M. Belli Society, a charitable organization that promotes the study of law by funding research, conducting lectures, seminars, and publishing legal articles. He also proudly serves as an officer in the Professional Negligence Section of the American Association for Justice. He is the immediate past president of the Atlanta's John Marshall Law School Alumni Association.
Malone is a summa cum laude graduate of Atlanta's John Marshall Law School, and was valedictorian of the class of 2000. He holds a B.A. degree from the North Georgia Military College. Prior to joining his father, Tommy Malone, in the practice of law, he clerked for the Honorable G. Alan Blackburn of the Georgia Court of Appeals and prosecuted in the Clayton County District Attorney's Office. Malone resides in Atlanta with his three children, Madeleine, Emilie and Rosser.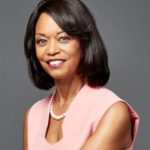 Former General Counsel and Chief Human Resources Officer, Senior Vice President of Labor Relations and Communications, United Parcel Service of America, Inc.
Before retiring in 2019, Teri Plummer McClure had responsibility globally for Legal and Compliance, Human Resources, Employee Communications, and Labor Relations for UPS and its 500,000 employees worldwide. She was a member of the company's Executive Leadership Team responsible for setting strategy, profit, and operating plans for UPS worldwide operations.
McClure joined the UPS Corporate Legal Department in 1995 and was promoted into various legal roles. In 2003, she assumed an operational role as president of the Central Florida District. Before returning to the Legal Department, she held special assignments in UPS Supply Chain Solutions and served as head of UPS's Global Compliance Department.
In 2006, McClure was appointed to the Executive Leadership Team as Global General Counsel and Corporate Secretary becoming the first female African American senior vice president at UPS. From 2007 through 2017, in addition to General Counsel, McClure had responsibility for Audit and Compliance, Global Communications, Public Affairs, and Human Resources. In 2017 McClure assumed the position of Chief Human Resources Officer and Senior Vice President of Labor Relations.
Prior to joining UPS, McClure practiced with the Troutman Sanders law firm in Atlanta. She received her B.A. degree in marketing and economics from Washington University in St. Louis, Missouri, and earned her J.D. degree from Emory University School of Law in Atlanta, Georgia.
McClure now serves as a corporate director for publicly traded companies, Lennar, GMS, JetBlue, and Flour. She is also a board member for privately held BoardProspects and Accelya. McClure currently chairs the Compensation Committee for JetBlue and serves on Audit, Governance, and ESG committees for the various boards. McClure's board expertise includes governance, strategic human capital and culture, executive compensation, strategic planning, performance management, and succession, global legal and regulatory compliance, government affairs, and crisis management.
In addition to serving with a number of charitable organizations including The HistoryMakers, Millennial Bridge, and Heart for Africa, McClure chairs the board for the Task Force for Global Health which oversees programs in 150 countries focusing on eliminating diseases, ensuring access to vaccines, and strengthening health systems.
Malcolm L. Morris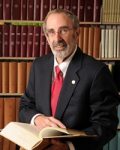 Dean Emeritus and Professor of Law, Atlanta's John Marshall Law School
Malcolm L. Morris served as Dean and Professor of Law at Atlanta's John Marshall Law School from July 2014 to January 2020. Dean Morris was named Dean Emeritus at the January 2020 Board of Director's meeting and in July 2023, Dean Jace C. Gatewood appointed Dean Morris to the Law School Board of Directors.
On February 5, 2020, Dean Morris was named an Outstanding Georgia Citizen by the Secretary of State, Brad Raffensperger. The resolution (Senate Resolution 730) recognized and commended Dean Morris for his outstanding service as Dean to Atlanta's John Marshall Law School and for his efficient, effective, unselfish, and dedicated public service to the State of Georgia.
The road to Dean at Atlanta's John Marshall Law School was paved with impressive leadership positions, research, and service to legal education and the legal community. As one of the most prominent legal scholars in notary law, Dean Morris was the inaugural recipient of the Lifetime Achievement Award from the National Notary Association. Dean Morris was the Director of Graduate Estate Planning Programs and the Associate Director of Graduate Tax Law Programs. He also served two terms as the Associate Dean and one term as the Interim Dean at Northern Illinois University College of Law. During his tenure there, he was elected Secretary of the Faculty Senate and was a member of the Strategic Planning Committee and the University Council, as well as the University Personnel Advisor. Additionally, he has been active as an ABA accreditation site visitor, Board Member and Treasurer of CLEO, Inc., LSAC trustee, and member of various AALS and ABA committees. During his time in Illinois, Dean Morris chaired and participated on numerous Illinois State Bar Association committees, received a number of awards for those efforts, including the prestigious Austin Fleming Award, all of which led to his induction as a Laureate in its Academy of Illinois Lawyers. He also has an extensive scholarship record that includes works published in both law reviews and practitioner-oriented publications.
County Attorney, Fulton County, Georgia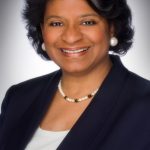 Patrise M. Perkins-Hooker is the County Attorney for Fulton County, Georgia. In this capacity, she is responsible for all of the civil legal needs of one of the largest counties in Georgia. She supervises a staff of over 30 professionals and provides legal advice to seven commissioners and over 40 departments. Prior to joining Fulton County, she served as the Vice President and General Counsel for the Atlanta BeltLine Inc. for six years.
She is a former partner with the law firm of Hollowell, Foster & Gepp, PC, where she was in charge of the Commercial Real Estate Group. She also owned her own law firm for over 10 years.
Perkins-Hooker is a leader in her profession and very actively engaged in the Atlanta community. She was the 52nd President of the State Bar of Georgia and the first person of color elected to this position. She has previously served on the Board of Governors and as a member of the Executive Committee of the State Bar. She has been elected Secretary (2011-12), Treasurer (2012-13) and President-Elect (2013-14). She is also a past chair of the State Bar's Real Property Law Section, a past parliamentarian of the Atlanta Planning and Advisory Board, and the founding chair of Neighborhood Planning Unit-Q. Additionally, she is a past chair of Hosea Feed the Hungry's Board of Directors.
Perkins-Hooker is an honors graduate of Georgia Tech and received her graduate degrees from Emory University Law and Business Schools. She was admitted to the Bar in 1984. She has received numerous honors for her service to the legal profession and the community, including being inducted into the Gate City Bar Association's Hall of Fame, being presented the Leah Ward Sears Service to the Profession Award by the Georgia Association of Black Women Attorneys, being presented an Honorary degree from Atlanta's John Marshall Law School, and being presented the Eleonoré Raoul Greene Trailblazer Award from Emory University Law School. She has also received the Phoenix Award from the Mayor of Atlanta. This is the highest honor bestowed on citizens in Atlanta for their outstanding contributions.
She is happily married to Douglas R. Hooker. They have two children and eight grandchildren.
Kevin Ross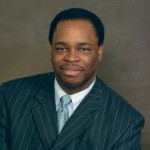 President, Kevin Ross Public Affairs Group LLC
Kevin Ross's firm, which he founded in 2002, is comprised of three specialty areas: public affairs, political consulting, and the practice of law. Over the course of his career, Ross has advised numerous private and public sector clients on matters of public affairs, government relations, and media relations. He has practiced law with three major commercial law firms in Atlanta and served for four years as the Managing Partner of the Atlanta office of an international law firm. He has managed over a dozen successful political campaigns, including three winning mayoral, and two winning congressional campaigns and a host of other state, county, municipal and judicial races. In addition, Ross has managed two successful referenda, one for Atlanta infrastructure repair and the other to fund capital projects for Atlanta's school system.
Ross is a graduate of Dartmouth College, where he earned his B.S. in Economics in 1977, and Emory University School of Law, where he obtained his J.D. degree in 1980.
A leader in civic matters, government and politics, Ross has functioned in a variety of roles in the Atlanta community. In the governmental arena, he has served on numerous boards and commissions in leadership roles. He chaired the City of Atlanta and Atlanta Board of Education Charter Review Commission and the National Conference of Black Mayors Annual Convention. He also served on the Fulton County Housing Authority for five years. Additionally, Ross has served as a member of a state licensing board and on a special study commission on Georgia's revenue structure. He chaired a labor task force in Atlanta and was chosen to chair the Fulton County District Attorney's transition committee.
In civic life, Ross has served on numerous boards, including the Atlanta Chapter of the American Diabetes Association, the Science and Technology Museum of Atlanta (Sci-Trek), and the Metropolitan Atlanta Arts Fund. He presently serves on the boards of Public Broadcasting Atlanta, Atlanta's John Marshall Law School, and the Andrew and Walter Young Family YMCA. Ross has served on several bar committees and is a past president of the Gate City Bar Association.
As an Adjunct Professor at Emory University School of Law, Ross taught courses in Civil Rights law and Election law. Ross held the Donald L. Hollowell Professor of Law Chair and was awarded the Emory University School of Law Distinguished Alumni Award in 1999.
DDS, MD, JD, Schlachter Law Firm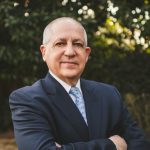 Dr. Lawrence B. Schlachter is one of the few attorneys in the United States who has a unique background combining dentistry, neurosurgery and law, with licenses to practice in each profession.
Dr. Schlachter graduated from Brooklyn College of the City University of New York in 1969. He received a Doctor of Dental Surgery Degree in 1973 and a Doctor of Medicine degree in 1976 from the State University of New York at Buffalo. He also served as a resident in general surgery for two years and in neurological surgery for five years at Emory University and affiliated hospitals from 1976 to 1983.
After retiring from active medical practice following a hand injury in 1999, Dr. Schlachter attended Atlanta's John Marshall Law School in Atlanta, graduating with a J.D. degree in 2004. He is an active member of the Georgia Bar, a Fellow of the American College of Surgeons, a Fellow of the American College of Legal Medicine, and is certified by the American Board of Neurological Surgery.
During Dr. Schlachter's neurosurgical practice, he performed over 10,000 surgical procedures on the brain and spine. He was the neurosurgeon on call for the President of the United States for the Atlanta area. Dr. Schlachter integrates his medical experience and knowledge with legal principles and his passion is quality medical care.
Dean James P. White

Consultant Emeritus, Section on Legal Education & Admission to the Bar, American Bar Association
Dean James Patrick White retired in 2000 after 26 years as Consultant on Legal Education to the American Bar Association but continues to serve as Consultant Emeritus. The office is responsible for law school accreditation, collection of statistics, and interfacing with other legal education entities. He also continues to represent the ABA in a number of international legal education activities.
Dean White currently serves on the faculty at Indiana University School of Law, where he teaches such courses as Legal Profession, Comparative Law, and Primer in American Law. Before joining the Indiana University faculty in 1996, he taught at the University of North Dakota School of Law where he also served as acting dean, and was a Carnegie Postdoctoral Fellow in University Administration at the University of Michigan. He also taught at George Washington University National Law Center and the University of Iowa College of Law. He served as chair of the Advisory Committee for Fulbright Scholar Awards in Law. He also served as Dean for Academic Planning and Development for IUPUI from 1973 to 1978.
Dean White earned his J.D. degree from the University of Iowa, and an LL.M. from George Washington University. He is a life fellow of the American Bar Foundation, a life member of the American Law Institute, and a member of the Order of the Coif. He has received honorary degrees from the following institutions during the past two decades: LL.D., 1984, University of the Pacific; LL.D., 1989, The John Marshall Law School (Chicago); LL.D., 1989, Widener University; JurD., 1991, Whittier School of Law; LL.D., 1993, Campbell University; LL.D., 1995, Southwestern University; LL.D., 1995, Quinnipiac College; LL.D., 1997, California Western; LL.D., 1999, Roger Williams University; LL.D., 2001 New England School of Law; LL.D., 2001, Seattle University; LL.D., Western New England College, 2002; L.H.D., Barry University, 2005.
The Association of American Law Schools, the Law School Admission Council, the ABA Central and Eastern European Law Initiative and the Board of Governors of the American Bar Association passed special resolutions of appreciation for his leadership in legal education. The American Bar Association and friends have established an annual endowed lecture on legal education at the law school in his honor.
Advisor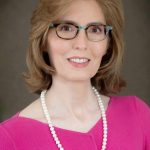 Shareholder, Baker Donelson
Linda A. Klein is the former president of the American Bar Association and Shareholder at Baker Donelson. She has served as an Advisor to the Board of Directors at Atlanta's John Marshall Law School since 2021. Her leadership experience and work at the American Bar Association, which is the largest voluntary professional association in the world, have been welcomed assets to the team during our time of growth.
Klein regularly counsels on business dispute prevention and resolution, contract law, risk and crisis management, media relations, ethics and governance. She is particularly experienced in advising the construction, pharmaceutical and higher education industries. She also advises lawyers, architects, accountants and other professionals at risk for large claims or their licenses.
Klein is also listed in The Best Lawyers in America®, Who's Who in America and Chambers USA. She is regularly named to the Super Lawyers top 100 lawyers in Georgia. In 1998, following her term as the first woman to serve as president of the State Bar of Georgia, Georgia Trend Magazine named her one of the 100 most powerful and influential Georgians.
In the American Bar Association, she previously served as chair of the House of Delegates, the association's policy making body. She has also served as chair of the Tort Trial and Insurance Practice Section, and chair of ABA Day, the Association's Congressional outreach effort. She is a recent member of the Council of the ABA Section of International Law and also serves as a columnist Law Practice Management Magazine. In 2013 Klein had the honor of being a McGlothlin fellow on the campuses of William and Mary's Business and Law Schools. She delivered the commencement addresses at Georgia State University College of Law (2017), Cleveland-Marshall College of Law (2017), Pepperdine University School of Law (2016), Washington and Lee University School of Law (2012), and Atlanta's John Marshall Law School (2018). In 2009, Klein was honored with the Randolph Thrower Award for Lifetime Achievement and was named to the YWCA Academy of Women Achievers. In 2004, the American Bar Association honored Klein with the prestigious Margaret Brent Women Lawyers of Achievement Award.
She currently serves on the executive committee of the Buckhead Coalition, on the advisory boards of Best Lawyers in America and Super Lawyers. She is a past president of Southface Energy Institute, the Board of Directors' Network, (now On Board), the Caucus of State Bars, and past chair of both the Institute for Continuing Legal Education in Georgia and the Lawyers Foundation of Georgia. She also served a six-year term on Baker Donelson's Board of Directors.
Klein has authored numerous published works. Her lecture schedule has included presentations in France, Sweden, Spain, Russia, Great Britain, Japan, Croatia, Poland, and Canada, but most extensively in the southeast United States. She is a member of the American Law Institute, and a mediator and arbitrator, frequently serving as a neutral as well as a client advocate.