Dr. Michael C. Markovitz, Ph.D.

Chairman, Board of Directors
Dr. Michael C. Markovitz is past-Chairman of Argosy Education Group, Inc. He served in this capacity since his founding of that company in 1975. In 1999, Argosy became a publicly traded company listed on the NASDAQ, and was subsequently acquired in 2001.
Dr. Markovitz earned a B.S. (Honors) in Psychology from the City College of the City University of New York in 1971, and his Masters and Ph.D. degrees in Psychology from The University of Chicago in 1973 and 1975. In addition, Dr. Markovitz serves on the Governing Board of Yorkville University in New Brunswick, Canada, is a director of Eckerd College (St. Petersburg, Florida), and is a member of the Visiting Committee to the Division of Social Sciences, University of Chicago.
Dean Frank T. Read

Vice Chairman, Board of Directors
President & Dean Emeritus, South Texas College of Law
Frank T. Read is Professor of Law and Dean Emeritus (1995-2003) of South Texas College of Law. He has been a dean of four other law schools: University of California-Hastings College of Law (1988-1993), the University of Florida College of Law (1981-1988), Indiana University-Indianapolis School of Law (1979-1981) and the University of Tulsa College of Law (1974-79). Since 1973, he has been an Associate Dean, Professor of Law, or Visiting Professor of Law at numerous law schools, including Brigham Young University, Duke University, Southern Methodist University, University of North Carolina, and Florida International University College of Law.Dean Read received his B.S. from Brigham Young University, graduating with High Honors. He obtained his J.D. from Duke University School of Law, where he graduated With Distinction and was inducted into the Order of the Coif. From 1963 to 1968, he was a corporate attorney with American Telephone and Telegraph, a partner with Hansen & Hazen, and an associate with Erickson, Popham, Haik & Schnobrich. He has published numerous books and scholarly articles. Dean Read has taught Evidence, Professional Responsibility, Civil and Criminal Trial Advocacy, Civil Insurance, Insurance.
Dean Read continues to be active internationally, helping to set up international exchanges and summer abroad sessions.
Honorable Carol W. Hunstein
Former Justice, Supreme Court of Georgia
Justice Carol W. Hunstein is a former justice on the Georgia Supreme Court. She was appointed to the court in November 1992 by Democratic Governor Zell Miller. Justice Hunstein was re-elected for additional six-year terms in 2000, 2006, and 2012. Her final term expired on December 31, 2018. Hunstein served as chief justice from 2009 to 2013, but took a two-month hiatus from May 29, 2012 through July 31, 2012, to allow retiring justice George Carley to briefly take the post. She is the second woman in history to serve as a permanent member of the Court.
Justice Hunstein received an Associate of Arts degree from Miami-Dade Junior College in 1970 and a Bachelor of Science degree from Florida Atlantic University in 1972. Justice Hunstein received her Juris Doctor in 1976 from Stetson University College of Law and has been a member of the Georgia Bar since 1976. She won election to the Superior Court of DeKalb County in 1984. Prior to serving on the bench, Justice Hunstein was in private practice.
As a superior court judge, Justice Hunstein was active at the county, state and national bar levels. She chaired many DeKalb County committees, including the Alimony and Support Unit Committee, the Diversion Center Committee, the Probation Committee and the Domestic Violence Task Force. In 1989 then-Chief Justice Marshall appointed her to Chair the Georgia Commission on Gender Bias in the Judicial System, which issued its report to the Supreme Court in 1991. She is a former district director of the National Association of Women Judges (NAWJ) and chaired the local host committee for the NAWJ 1995 Annual Conference, which was held in Atlanta.
Justice Hunstein was the first woman to serve as President of the Council of Superior Court Judges. She was appointed by Governor Miller and, later, Governor Barnes, to chair the 1993, 1998 and 2001 state commissions on child support guidelines. She has served on the Advisory Board of the Justice Center of Atlanta and the Georgia Campaign for Adolescent Pregnancy Prevention. She is a former Rosalynn Carter Honorary Fellow in Public Policy at the Emory University Institute on Women's Studies.
Justice Hunstein currently serves as Chair of the Judicial Council of Georgia, the Chief Justice's Commission on Professionalism and the Unauthorized Practice of Law Committee. She is a member of the American Bar Association's Public Perceptions Committee and the Bleckley Inn of Court.
In the course of her career, Justice Hunstein has received many honors including an honorary LL.D. from Stetson University College of Law (where she is also an honorary member of the Board of Overseers), a commendation for outstanding service from the Georgia General Assembly, the Emory University Legal Association for Women Students' Public Service Award, the DeKalb County Women's Network "Women Who Have Made a Difference" Award, the Joseph T. Tuggle Professionalism Award and, in 1999, the American Bar Association Commission on Women in the Profession's Margaret Brent Award. She received the Commitment to Equality Award from the State Bar of Georgia Committee on Women and Minorities in the Profession and the Leadership Award from the Atlanta Bar Association Florida Atlantic University has inducted her into their Hall of Fame.
Adam Malone

Partner, Malone Law
Adam Malone is a partner in the successful trial practice of Malone Law, which focuses on helping families in cases involving brain and spinal cord injuries, burns, amputations, and wrongful death. He is board certified in the complex area of medical negligence by the American Board of Professional Liability Attorneys (ABPLA) and serves on the National Advisory Board for the Association of Plaintiff's Interstate Trucking Lawyers of America, the only organization offering board certification in the field of commercial carrier and tractor-trailer litigation. Adam also has vast experience helping victims of brain and spinal cord injury and currently serves on the Board of Directors for the Traumatic Brain Injury Litigation Group of the American Association for Justice where he is privileged to help victims and families of brain injury across America.
Adam has been recognized for his skill in successfully resolving his cases in and out of the courtroom. In 2008, Adam was featured as one of the top 12 lawyers in Georgia under the age of 40 by the Fulton County Daily Report. The National Law Journal highlighted his record-setting jury verdict for the preventable and needless amputation of a 14 year-old athlete's right leg as one of the Top 100 Verdicts in the nation in 2008. In 2009, Adam was recognized again by Atlanta Magazine as a Rising Star in its Super Lawyers edition.
Adam serves in various leadership capacities with the State Bar of Georgia and holds office in several nationwide legal organizations. Adam is the Chairperson in charge of legal education for the Georgia Trial Lawyers Association. He is a past Chair of the General Practice & Trial Section of the Georgia Bar. He is also a past President of the Southern Trial Lawyers Association, an invitation-only organization of elite trial attorneys. Adam is also on the Board of Governors for the prestigious Melvin M. Belli Society, a charitable organization that promotes the study of law by funding research, conducting lectures, seminars, and publishing legal articles. He also proudly serves as an officer in the Professional Negligence Section of the American Association for Justice. He is the immediate past president of the John Marshall Law School Alumni Association.
Adam is a summa cum laude graduate of Atlanta's John Marshall Law School, and was valedictorian of the class of 2000. He holds a B.A. degree from the North Georgia Military College. Prior to joining his father, Tommy Malone, in the practice of law, he clerked for the Honorable G. Alan Blackburn of the Georgia Court of Appeals and prosecuted in the Clayton County District Attorney's Office. Adam resides in Atlanta with his wife, Barbara, and their three children, Madeleine, Emilie and Rosser.
Patrise M. Perkins-Hooker
County Attorney, Fulton County, Georgia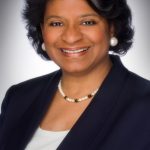 Patrise M. Perkins-Hooker is the County Attorney for Fulton County, Georgia. In this capacity, she is responsible for all of the civil legal needs of one of the largest counties in Georgia. She supervises a staff of over 30 professionals and provides legal advice to seven commissioners and over 40 departments. Prior to joining Fulton County, she served as the Vice President and General Counsel for the Atlanta BeltLine Inc. for six years.
She is a former partner with the law firm of Hollowell, Foster & Gepp, PC, where she was in charge of the Commercial Real Estate Group. She also owned her own law firm for over 10 years.
Perkins-Hooker is a leader in her profession and very actively engaged in the Atlanta community. She was the 52nd President of the State Bar of Georgia and the first person of color elected to this position. She has previously served on the Board of Governors and as a member of the Executive Committee of the State Bar. She has been elected Secretary (2011-12), Treasurer (2012-13) and President-Elect (2013-14). She is also a past chair of the State Bar's Real Property Law Section, a past parliamentarian of the Atlanta Planning and Advisory Board, and the founding chair of Neighborhood Planning Unit-Q. Additionally, she is a past chair of Hosea Feed the Hungry's Board of Directors.
Perkins-Hooker is an honors graduate of Georgia Tech and received her graduate degrees from Emory University Law and Business Schools. She was admitted to the Bar in 1984. She has received numerous honors for her service to the legal profession and the community, including being inducted into the Gate City Bar Association's Hall of Fame, being presented the Leah Ward Sears Service to the Profession Award by the Georgia Association of Black Women Attorneys, being presented an Honorary degree from Atlanta's John Marshall Law School, and being presented the Eleonoré Raoul Greene Trailblazer Award from Emory University Law School. She has also received the Phoenix Award from the Mayor of Atlanta. This is the highest honor bestowed on citizens in Atlanta for their outstanding contributions.
She is happily married to Douglas R. Hooker. They have two children and eight grandchildren.
Kevin Ross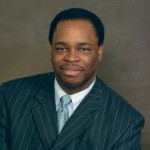 President, Kevin Ross Public Affairs Group LLC
Kevin Ross's firm, which he founded in 2002, is comprised of three specialty areas: public affairs, political consulting and the practice of law. Over the course of his career, Mr. Ross has advised numerous private and public sector clients on matters of public affairs, government relations and media relations. He has practiced law with three major commercial law firms in Atlanta and served for four years as the Managing Partner of the Atlanta office of an international law firm. He has managed over a dozen successful political campaigns, including three winning mayoral, and two winning congressional campaigns and a host of other state, county, municipal and judicial races. In addition, Mr. Ross has managed two successful referenda, one for Atlanta infrastructure repair and the other to fund capital projects for Atlanta's school system.
Mr. Ross is a graduate of Dartmouth College, where he earned his B.S. in Economics in 1977, and Emory University School of Law, where he obtained his J.D. degree in 1980.
A leader in civic matters, government and politics, Mr. Ross has functioned in a variety of roles in the Atlanta community. In the governmental arena, he has served on numerous boards and commissions in leadership roles. He chaired the City of Atlanta and Atlanta Board of Education Charter Review Commission and the National Conference of Black Mayors Annual Convention. He also served on the Fulton County Housing Authority for five years. Additionally, Mr. Ross has served as a member of a state licensing board and on a special study commission on Georgia's revenue structure. He chaired a labor task force in Atlanta and was chosen to chair the Fulton County District Attorney's transition committee.
In civic life, Mr. Ross has served on numerous boards, including the Atlanta Chapter of the American Diabetes Association, the Science and Technology Museum of Atlanta (Sci-Trek), and the Metropolitan Atlanta Arts Fund. He presently serves on the boards of Public Broadcasting Atlanta, Atlanta's John Marshall Law School, and the Andrew and Walter Young Family YMCA. Mr. Ross has served on several bar committees and is a past president of the Gate City Bar Association.
As an adjunct Professor at Emory University School of Law, Mr, Ross taught courses in Civil Rights law and Election law. Ross held the Donald L. Hollowell Professor of Law Chair and was awarded the Emory University School of Law Distinguished Alumni Award in 1999.
Dean James P. White

Consultant Emeritus, Section on Legal Education & Admission to the Bar, American Bar Association
James Patrick White retired in 2000 after 26 years as Consultant on Legal Education to the American Bar Association but continues to serve as Consultant Emeritus. The office is responsible for law school accreditation, collection of statistics, and interfacing with other legal education entities. He also continues to represent the ABA in a number of international legal education activities.
Dean White currently serves on the faculty at Indiana University School of Law, where he teaches such courses as Legal Profession, Comparative Law, and Primer in American Law. Before joining the Indiana University faculty in 1996, he taught at the University of North Dakota School of Law where he also served as acting dean, and was a Carnegie Postdoctoral Fellow in University Administration at the University of Michigan. He also taught at George Washington University National Law Center and the University of Iowa College of Law. He served as chair of the Advisory Committee for Fulbright Scholar Awards in Law. He also served as Dean for Academic Planning and Development for IUPUI from 1973 to 1978.
Dean White earned his J.D. degree from the University of Iowa, and an LL.M. from George Washington University. He is a life fellow of the American Bar Foundation, a life member of the American Law Institute,and a member of the Order of the Coif. He has received honorary degrees from the following institutions during the past two decades: LL.D., 1984, University of the Pacific; LL.D., 1989, The John Marshall Law School (Chicago); LL.D., 1989, Widener University; JurD., 1991, Whittier School of Law; LL.D., 1993, Campbell University; LL.D., 1995, Southwestern University; LL.D., 1995, Quinnipiac College; LL.D., 1997, California Western; LL.D., 1999, Roger Williams University; LL.D., 2001 New England School of Law; LL.D., 2001, Seattle University; LL.D., Western New England College, 2002; L.H.D., Barry University, 2005.
The Association of American Law Schools, the Law School Admission Council, the ABA Central and Eastern European Law Initiative and the Board of Governors of the American Bar Association passed special resolutions of appreciation for his leadership in legal education. The American Bar Association and friends have established an annual endowed lecture on legal education at the law school in his honor.