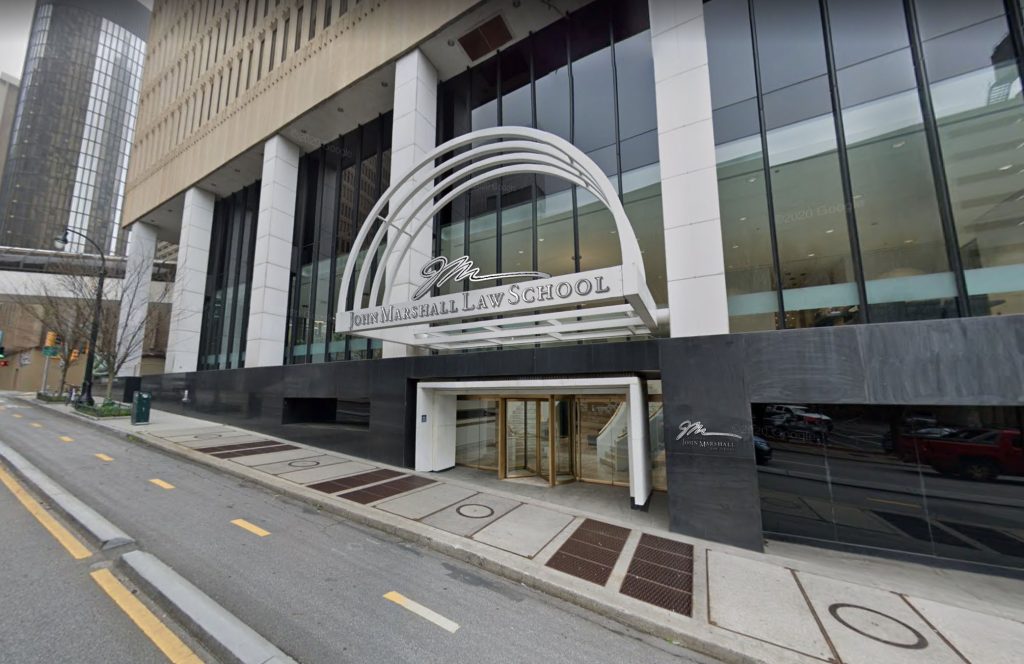 Atlanta's John Marshall Law School (AJMLS) is pleased to announce its plans to relocate to new facilities in the heart of Downtown, Atlanta, just over two miles south of its current location.
The Law School has secured the prominent architectural firm, Stevens & Wilkinson, a full-service architecture, engineering and interior design firm, to lead the multi-floor construction of the new facilities in the renowned Marquis Towers. This will place the Law School at the center of commerce, hospitality, entertainment, transit, retail, and so much more, and will establish Atlanta's John Marshall Law School as the newest law school facility in the state of Georgia. The Law School intends to take occupancy this summer prior to the start of the Fall 2021 semester.
"We are thrilled to be improving our facilities and amenity offerings to our students while also moving closer to the heart of Downtown Atlanta," said Dean and CEO, Jace C. Gatewood. "Even during a time of a global pandemic and social unrest, our school has seen tremendous growth in structure and strength and looks forward to continued success at our beautiful new downtown campus."
The years 2020 and 2021 have provided the Law School with remarkable advancement; appointing Jace C. Gatewood as its 10th and first African American Dean, establishing the John Marshall Law School Foundation, solidifying its qualified 501(c)(3) tax-exempt status, appointing a Chief Development Officer to steer the direction of the Foundation in generating scholarship funds, and now relocating to a new and improved campus.
Atlanta's John Marshall Law School is thankful for its growth and ability to better serve its students, alumni, and legal community.
Atlanta's John Marshall Law School – different on purpose.