Updated ABA Council Decision Statement
ABA Council decision statement
Frequently asked questions about probation
Atlanta's John Marshall Law School is proud of its heritage of providing traditional and non-traditional students access to legal education. Meeting this mission does not come without challenges. The Law School is committed to working with the American Bar Association to continue producing high quality lawyers who ensure all communities have access to legal services.
Employment Data
2019 Employment Summary Report (2018 Graduates)
2018 Employment Summary Report (2017 Graduates)
2017 Employment Summary Report (2016 Graduates)
2016 Employment Summary Report (2015 Graduates)
Qualifications for Admission to the Bar
In addition to a bar examination, there are character, fitness, and other qualifications for admission to the bar in every U.S. jurisdiction. Applicants are encouraged to determine the requirements for any jurisdiction in which they intend to seek admission by contacting the jurisdiction. Addresses for all relevant agencies are available through the National Conference of Bar Examiners.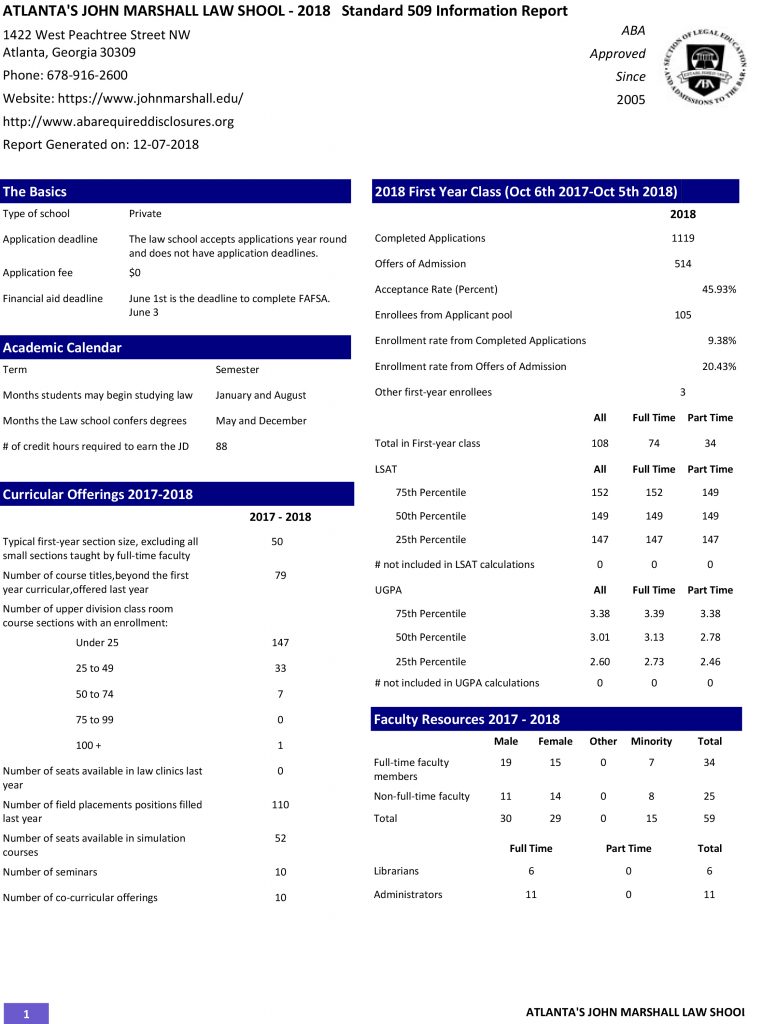 Job Placement Additional Information