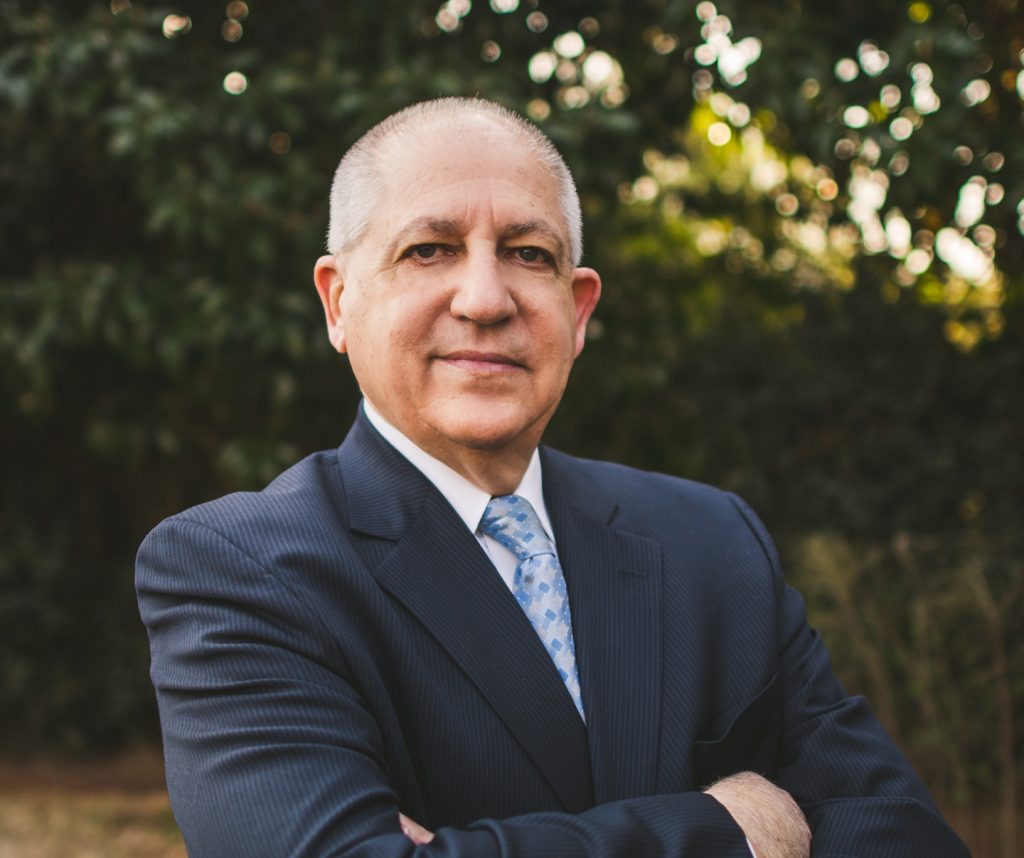 Atlanta's John Marshall Law School (AJMLS) is pleased to announce the appointment of Dr. Lawrence Schlachter, attorney and board-certified Neurological Surgeon, to the Board of Directors. Dr. Schlachter is a 2004 graduate of AJMLS and owns The Schlachter Law Firm.
Dr. Schlachter is one of the few attorneys in the United States who has a unique background combining dentistry, neurosurgery, and law, with licenses to practice in each profession. Attorneys across the United States regularly call upon Dr. Schlachter for his expertise as a neurosurgeon and lawyer. During Dr. Schlachter's neurosurgical practice, he performed over 10,000 surgical procedures on the brain and spine. He was also the neurosurgeon on call for the President of the United States for the Atlanta area.
The proud alumnus remarked, "I have always had a special place in my heart for AJMLS as it was the place that opened doors for me and many others to advance our professional careers and to use our law degrees to improve the lives of others. The professors and staff at AJMLS were always available, supportive, kind, yet demanding of the students. I hope that my contributions to the school will continue that kind of supportive environment."
Dr. Schlachter graduated from Brooklyn College of the City University of New York in 1969. He received a Doctor of Dental Surgery Degree in 1973 and a Doctor of Medicine degree in 1976 from the State University of New York at Buffalo. He also served as a resident in general surgery for two years and in neurological surgery for five years at Emory University and affiliated hospitals from 1976 to 1983.
After retiring from active medical practice following a hand injury in 1999, Dr. Schlachter attended Atlanta's John Marshall Law School, graduating with a J.D. degree in 2004. He is an active member of the Georgia Bar, a Fellow of the American College of Surgeons, a Fellow of the American College of Legal Medicine, and is certified by the American Board of Neurological Surgery.
Dr. Schlachter joins the following members and advisor of the Board of Directors:
Members
Dr. Michael C. Markovitz, Ph.D.
Chairman, Board of Directors
Dean Frank T. Read
Vice Chairman, Board of Directors
President & Dean Emeritus, South Texas College of Law
Kwaku C. George (KC)
Director, National Development Council
Honorable Carol W. Hunstein
Former Justice, Supreme Court of Georgia
Adam Malone
Partner, Malone Law
Patrise M. Perkins-Hooker
County Attorney, Fulton County, Georgia
Kevin Ross
President, Kevin Ross Public Affairs Group LLC
Dean James P. White
Consultant Emeritus, Section on Legal Education & Admission to the Bar, American Bar Association
Advisor
Linda A. Klein
Shareholder, Baker Donelson