Distinguished Alumni Award
The Distinguished Alumni Award is presented to alumni who have obtained distinction in their professional careers. Those honored share the same characteristics of leadership, progressive thinking, high standards, uncompromising integrity, commitment, courage, and confidence. Their careers serve as models for Atlanta's John Marshall Law School students and alumni.
2023 – Alexandros Cornejo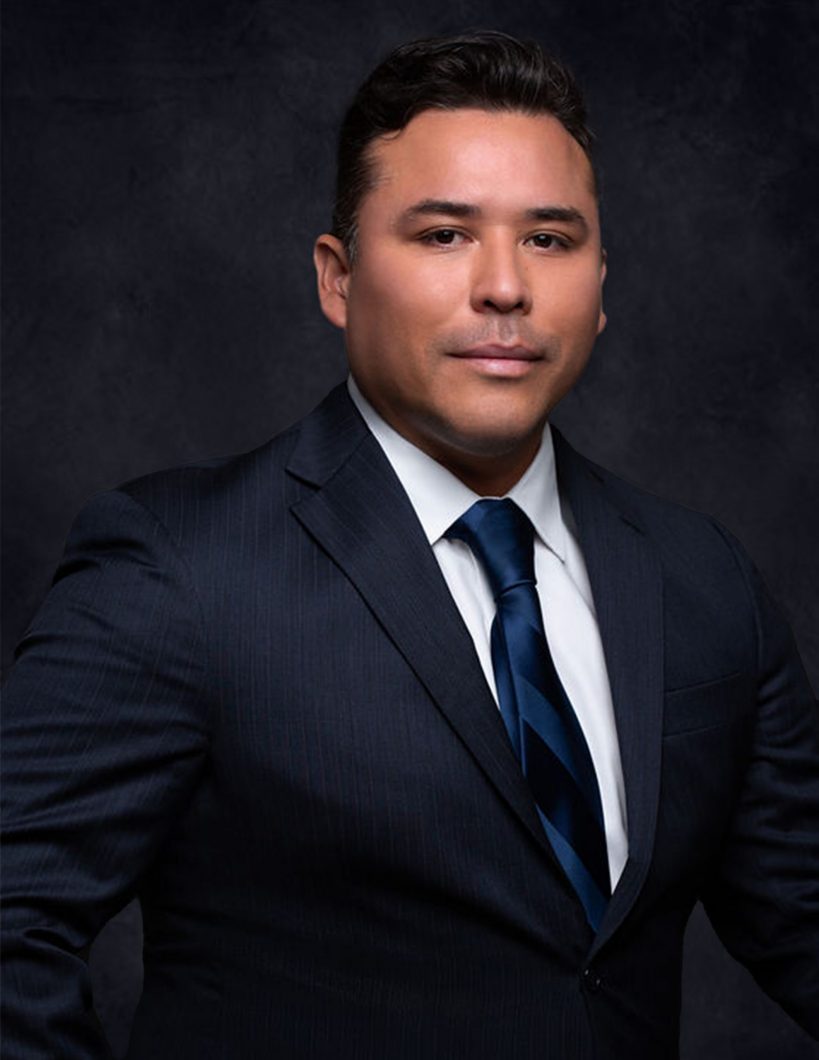 Meet Alexandros (Alex) Cornejo, the accomplished Founder and CEO of a prominent law practice specializing in Immigration, Criminal, and Personal Injury cases. With an unwavering commitment to justice, Alex has made a significant impact in the legal arena. He holds prestigious bar admissions to the New York State Bar, New York Supreme Court, New York Court of Appeals, and the Southern District of New York.
Alex earned his Juris Doctor (J.D.) degree from the esteemed Atlanta John Marshall Law School, solidifying his legal foundation and honing his expertise. Fluent in English, Spanish, and Portuguese, he possesses exceptional communication skills that allow him to seamlessly connect with a diverse clientele. Renowned for his comprehensive understanding of Immigration Law, Alex is licensed to practice across all fifty states and U.S. territories, reflecting his dedication to serving clients nationwide. His legal prowess extends to Criminal and Personal Injury law, where he is licensed to practice exclusively in the state of New York. Alex Cornejo's visionary leadership, combined with his multilingual capabilities and extensive legal knowledge, positions him as a prominent advocate for justice and a driving force
within the legal community.
2023 – Sarah Cornejo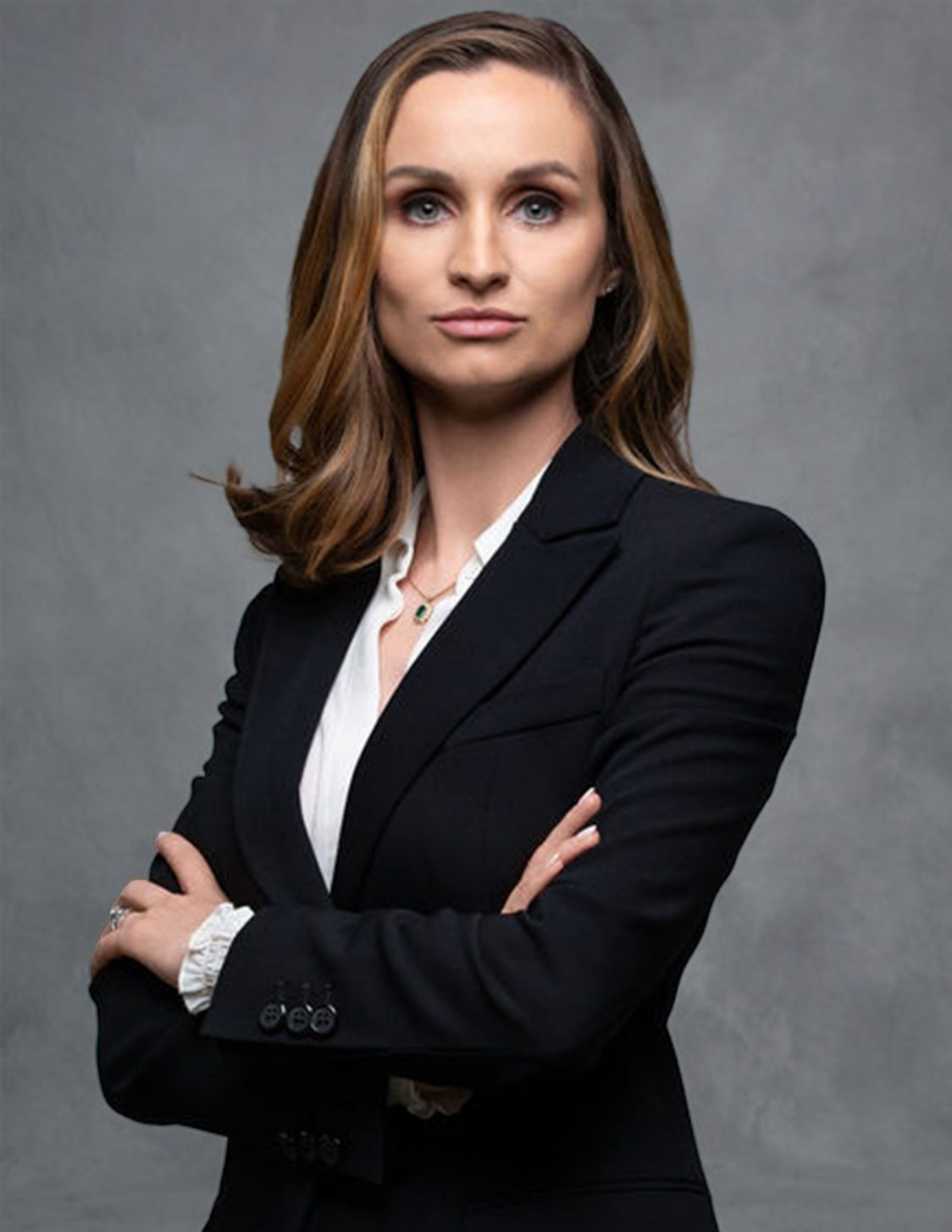 Sarah Cornejo started Sarah Cornejo Law, LLC after spending years as a trial attorney defending personal injury claims and representing insurance companies. Sarah chose the practice of Personal Injury Law because she enjoys helping the injured get the compensation and justice they deserve. She is admitted to practice in all State and Superior Courts of Georgia and is also admitted to practice in the United States District Courts for the Northern District of Georgia.
Sarah attended Kennesaw State University where she earned a B.S. in Political Science with a concentration in legal studies. Sarah also attended Atlanta's John Marshall Law School and served as vice-chair of the advocacy board in addition to class representative while in law school. Sarah competed in mock trial competitions during all three years of law school and won multiple advocacy awards as a top competitor.
Throughout her legal career, Sarah represented a Fortune 100 insurance company as a trial attorney in the litigation of personal injury claims. Sarah is an experienced litigator that has assisted in the litigation of multi-million-dollar personal injury claims and helped to recover millions of dollars for her clients.
2023 – Randy Fry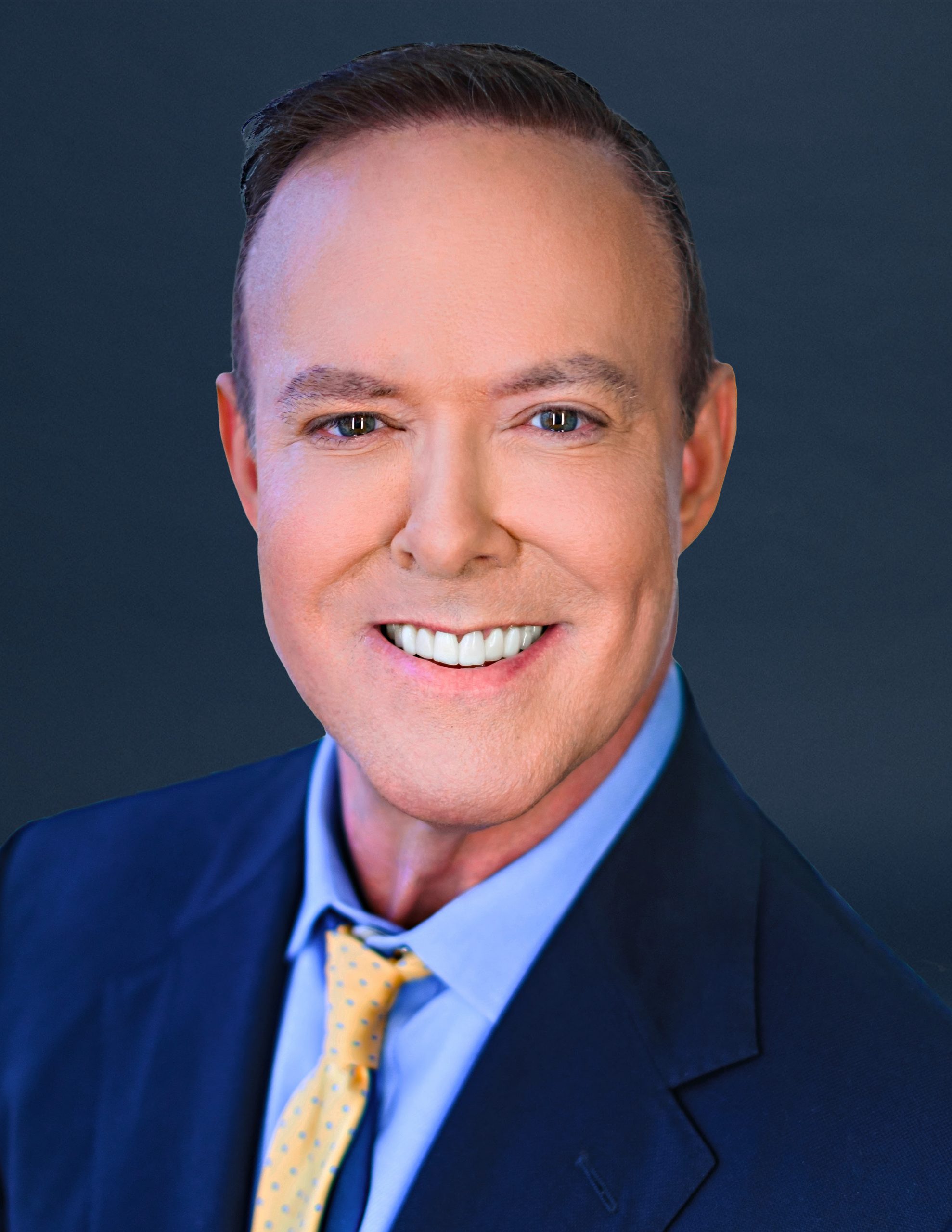 Randal (Randy) Edward Fry is originally from Chattanooga, TN, and is the son of Mr. Vance Fry, a 2-Star Navy Admiral and attorney, and Mrs. Charlynne Fry, a professional musician and music teacher. Randy is a graduate of the public school system in Chattanooga, where he excelled in both cross country and track, and often volunteered with his family at many homeless shelters, food banks, the Ronald McDonald House, activities supporting St. Jude Hospital, and other organizations.
As a child, Randy was identified as having several learning disabilities and significantly struggled throughout his younger years with comprehension and reading. Randy fondly remembers the many years, as a child and teenager, tutored by his musician mom as she taught him to spell and understand various concepts by singing melodies to himself. Through hard work, perseverance, and encouragement from his parents, Randy eventually served as an officer in several high school academic organizations and was elected as President of the Student Body/Student Government Association during his senior year. Randy continued to excel and graduate from high school with honors, receiving several loyalty and service awards upon high school graduation.
Mr. Fry studied at both the University of Chattanooga and Memphis State University, serving a year in the Marine Corp ROTC, before entering Belmont University located in Nashville, TN. After only one year at Belmont, Randy was again elected as President of the Student Body/Student Government Association. His interest in government and politics was exemplified as he enjoyed working as an intern at the state capital. Randy graduated in 1987 with a Bachelor of Science in Business Administration, and a minor in Management. He also received Belmont's most prestigious loyalty/service award.
After graduating from Belmont, Randy remained in Nashville and started his professional life as a banker for two years with Dominion Bank. As Randy often says, that was two years way too long! Inspired by the movie "Cocktail" with Tom Cruise, and with two years of banking behind him, Randy packed a U-Haul and moved to Fort Lauderdale working two years as a server on the beaches of Florida. Loving the Florida lifestyle, but ready to move into his dream career as a trial attorney, Randy began his legal education at John Marshall in 1999. He often recalls that at this time, John Marshall was located in midtown Atlanta, in a building that closely resembled the schoolhouses as depicted in Little House on the Prairie.
After his first year of legal study, John Marshall moved to the Pershing Point location, at which time Randy continued his legal education. During law school, Randy was active in the Student Government Association, volunteered often as an athlete volunteer with Special Olympics, and served as "Lead Elf" for many activities supporting special needs children and adults through the Atlanta Bar Association. Randy has continued his involvement, serving this past December as Lead Elf at his seventy-first event with this organization to date. Mr. Fry graduated from John Marshall in 1999, leading the way in his "Torts" classes, which was a sign of great things to come!
Following graduation, Randy began his legal career as a personal injury litigation attorney with Tillman and York, followed by several years with both Pete Law, PC, and Bruce Hagen, PC. During these years, Randy honed his litigation skills, serving as lead counsel in over two hundred bench trials and over thirty jury trials. In 2011, Mr. Fry pursued his dream of owning a law firm and opened the doors with just a rented desk, rented phone, and windowless office.
Within two weeks of opening the doors, Randy brought Mrs. Gulliana Goehring on board. Over the next eleven years, Ms. Goehring worked hand in hand with Mr. Fry, with Gulliana serving as case manager, paralegal, firm manager, and marketing director. The Fry Law Firm quickly evolved as one of the larger personal injury firms in midtown Atlanta that relies primarily on generating injury cases by supporting communities throughout the state. As Mr. Fry often says, we grew our firm by supporting our communities, not the TV stations. Notably, this past January of 2023, Mr. Fry named Gulliana Goehring, a 2022 graduate of John Marshall, as his partner in which the firm is now Fry/Goehring Trial Attorneys. As a twenty-seven-year resident of midtown Atlanta, Randy has and remains active with many professional, charitable, and philanthropic organizations. As noted, Mr. Fry has an especially keen interest and heart for working with special needs children and adults. He has also been passionate in his many years of support for John Marshall students and alumni, highlighted by his tenure as President of the Alumni Association from 2020 thru 2022, wherein great strides were made in reinvigorating the alumni association for continued success. Randy resides with his French bulldog, "Atticus Fry," and he enjoys yoga, weightlifting, reading, his church home of Buckhead church, spending time with his family, and traveling the world, with a special heart for his adopted second home of Puerto Vallarta, Mexico.
2022 – Honorable Ashley Drake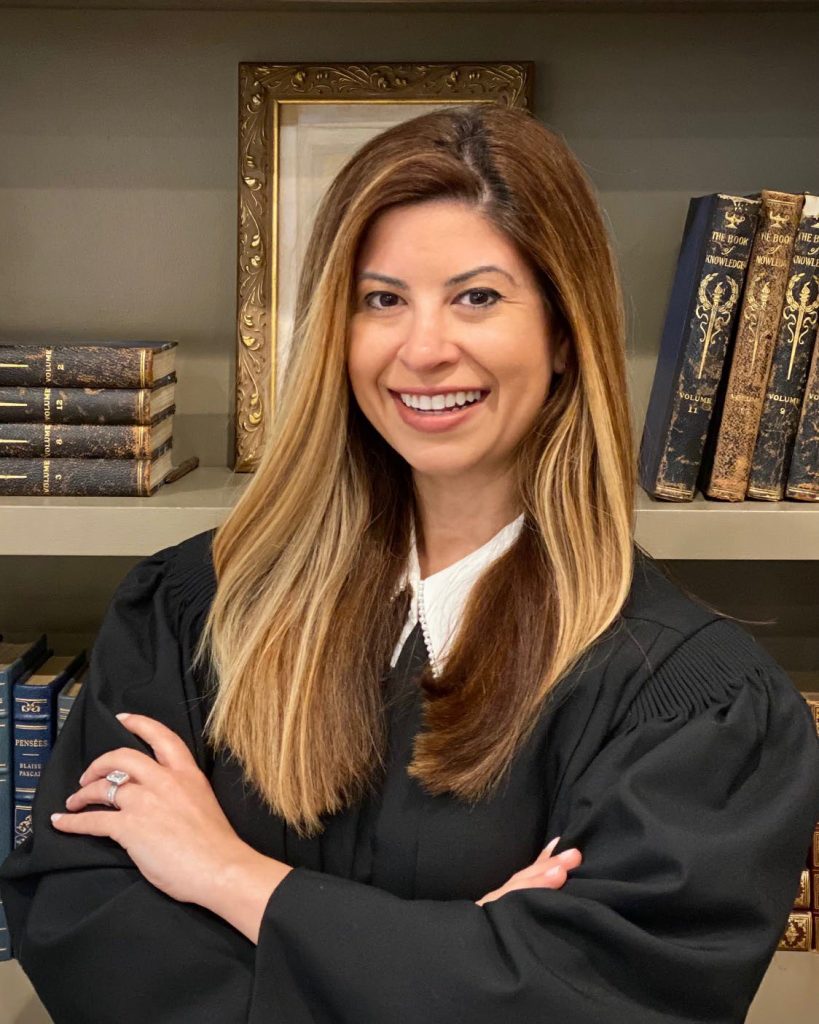 Judge Ashley Drake was born in Atlanta, Georgia and graduated from Georgia State University with a B.A. in Journalism. She graduated in the top 15 of her class at Atlanta's John Marshall Law School and was a member of the moot court team where she competed nationally. She served on the Atlanta's John Marshall Law Journal where her legislative summary was published in 2011 and was the student founder of the Law School's mentorship program. She also received the CALI Award for Immigration Law and received academic scholarships from Just the Beginning Foundation and the Georgia Association for Women Lawyers Foundation.
Judge Drake began her legal career as a prosecuting attorney for the Fulton County Solicitor General's Office and eventually transitioned to prosecuting felonies for the DeKalb County District Attorney's Office as an Assistant District Attorney. As a criminal prosecutor, she gained a significant amount of trial experience and helped thousands of crime victims.
After years of criminal prosecution, Judge Drake left the criminal arena and entered a new area of practice: civil litigation. She started her civil practice career at Bey & Associates, LLC as an Associate Attorney in the litigation section, handling various personal injury matters. She eventually worked her way to becoming the lead associate on the partner's team, representing victims and their families in medical malpractice, wrongful death, and trucking litigation cases. During this time, she flew to Washington, D.C. twice to lobby Congress on both sides of the aisle regarding the unconstitutionality of mandatory arbitration clauses in civil practice, in hopes of preserving and protecting our 6th amendment right to a trial by jury in civil cases. She successfully completed the prestigious ATLA Ultimate Trial Advocacy Course: Art of Persuasion at Harvard Law School in Cambridge, MA and was a featured panelist at the American Association for Justice Women's Caucus in Denver Colorado.
In 2020, Judge Drake joined two of her best friends from law school at Bader Scott Injury Lawyers where she served as a Captain overseeing other Personal Injury Attorneys. She was appointed to the bench as a full-time Magistrate Judge in May 2020 by Fulton County Magistrate Court Chief Judge Cassandra Kirk. She presides over criminal and civil cases in Georgia's most populated county and is the first female judge of Persian heritage in Georgia.
Judge Drake is a group leader for her local Georgia Association for Women Lawyers (GAWL) mentoring circle and serves on the Board of Directors for the Atlanta Bar Association Women in the Profession Section. She also serves on the Technology Committee for the Fulton County Magistrate Court and is co-chair of the Awards Committee for the Georgia Council of Magistrate Court Judges. She also serves as a mentor for law students, including her nominator, Mr. Carlton Lewis.
Judge Drake resides in Atlanta with her husband and dog. She keeps a copy of the Georgia Bar Association General Aspirational Ideals on her desk and lives by the ideal that: "The dignity and the integrity of our profession is an inheritance that must be maintained by each successive generation of lawyers."
2022 – Honorable Rhonda Kreuziger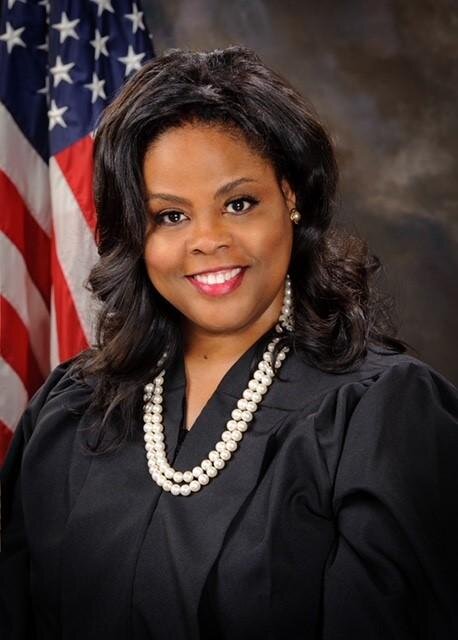 Rhonda Bender Kreuziger is a Superior Court Judge in the Griffin Judicial Circuit which covers Fayette, Pike, Spalding, and Upson Counties. She received a law degree from Atlanta's John Marshall Law School in December of 2000, and a Bachelor of Science in Microbiology from Northwestern State University in Louisiana in May of 1991. Prior to becoming an attorney, she worked as a Forensic Serologist with the North Louisiana Criminalistics Laboratory, in Shreveport, Louisiana, and as a Forensic Toxicologist for SmithKline Beecham Clinical Laboratories in Dallas, Texas. During her last semester of law school, she completed an externship in the Special Prosecution Division for the Office of the Attorney General for the State of Georgia.
After law school, she worked as an Assistant District Attorney in the Griffin Judicial Circuit where she prosecuted felony, misdemeanor, and juvenile matters for Fayette, Pike, Spalding, and Upson Counties from approximately 2002 until 2006.
In 2006, she left the District Attorney's Office to start her private practice, The Kreuziger Law Firm, P.C. During this time, she also served as Solicitor for the City of Senoia, Solicitor for the Town of Tyrone, and subsequently as a conflict defense attorney for the Georgia Public Defender's Council in the Griffin Judicial Circuit. In her private practice she represented litigants in the following matters: Criminal Law – both felonies and misdemeanors in Superior, State, Juvenile, Magistrate, and Municipal Courts throughout the State of Georgia and handled matters pro hac vice in Florida; Family Law/Domestic Relations matters, including but not limited to, divorces, child custody, child support, legitimations, contempt actions, temporary protective orders, and, modifications; Personal Injury related cases; Landlord/Tenant matters; Breach of Contract cases; and Criminal and Civil Appeals to both the Georgia Court of Appeals and the Georgia Supreme Court.
She was appointed as Interim Judge for the City of Fayetteville Municipal Court from July 2018 until December 2018 and subsequently appointed to the position of Chief Judge for the City of Fayetteville Municipal Court on January 2019 and served in this capacity until August 2020, when she was appointed by the Griffin Judicial Circuit Superior Court Judges and the Presiding Juvenile Court Judge to be the full-time Associate Juvenile Court Judge.
In July of 2021, Governor Brian Kemp appointed her to the Superior Court for the Griffin Judicial Circuit, and she was sworn in on August 17, 2021. Judge Kreuziger is the first woman and first person of color to serve on the Superior Court bench for the Griffin Judicial Circuit. She is a member of the Fayette County Bar Association; Spalding County Bar Association; Georgia Council of Superior Court Judges (CSCJ); Georgia Association of Women Lawyers; Federalist Society; Gate City Bar Association – Judicial Section; Atlanta Lawyer's Club; State Bar of Georgia; State Bar of Wisconsin; and, Save R Kids, International, Board of Directors (2017 – 2020). She is also a former member of Georgia Council of Juvenile Court Judges (CJCJ) and National Council of Juvenile and Family Court Judges (NCJFCJ).
She has also served as a presenter to the Fayette County Bar Association – "Preamble – A Great Place to Start! (Preamble to the Model Rules of Professional Conduct)" (February 2022); Thomaston-Upson County Civic Center 1st Annual Black History Month Honoree (2022); recognized by the Mayor of Fayetteville and City Council for "Exceptional Service to the City of Fayetteville" (2020); Leadership Academy for the Georgia Association of Women Lawyers, 2009; Guest Instructor for the DUI Case Preparation and Courtroom Presentation at the Georgia Public Safety Training Center (2009 – 2011); CLE presenter – "How to Try a Case in a Conservative Jurisdiction – The Importance of Understanding Venue" (2010); CLE presenter – "Preparation and Investigation of a Criminal Case" (2011); Judge for the NCFCA Speech and Debate Competition (2012); State Bar of Georgia Transition into Law Practice Program, Mentor (2010 – 2011); Youth Challenge Academy – Mentor (2013 -2014); AV Pride Career Exploration Program Internship Program – Mentor (2013 – 2014); Regional Mock Trial Competition Judge (2015 and 2022); and, The Atlanta's John Marshall Law School Award for Outstanding Service to School and Community Recipient (2001).
2021 – Honorable Angela Duncan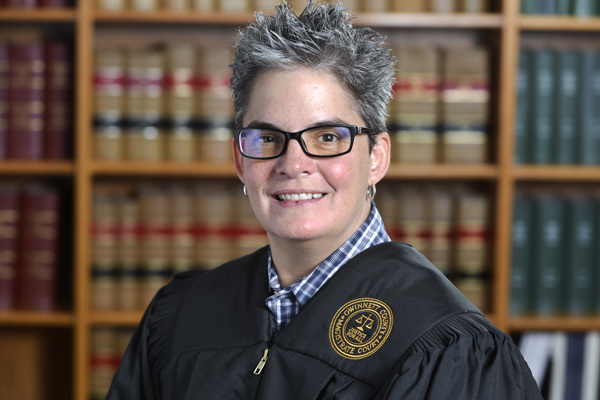 Angela D. Duncan is the newest Superior Court Judge in the Gwinnett Judicial Circuit and was appointed by Governor Brian Kemp. She earned a bachelor's degree in Criminal Justice from North Georgia College and served in the U.S. Army Reserves from March 1987 to March 1995 as a light-weight vehicle mechanic.
She later attended Atlanta's John Marshall Law School part-time attending both day and night classes while also maintaining a full-time job. Throughout her study, she sought to experience different areas of law by working at a different firm each year of law school. She learned every aspect of private firms, from working in the file room to becoming a law librarian assistant and court runner. She also experienced many different law practices prior to graduation, from labor law and appellate work to personal injury and criminal defense.
While continuing her practice, Judge Duncan served as a Judge in the Cities of Chamblee, Snellville, Doraville, and Norcross Municipal Courts and as a part-time Judge for the Magistrate Court in Gwinnett County before she was appointed as a full-time Magistrate Court Judge in 2016. She was the Chief Judge in the City of Chamblee when Governor Kemp appointed her to the Superior Court bench.
Judge Duncan's passion for service is not just reserved for the legal system in Gwinnett County. When she is not presiding over court proceedings she can be found out in the community participating in one of the many outreach programs she is a member of, including the Veterans Resource Center and serving as a board member for Gold Star Monument.
2021 – Corey Martin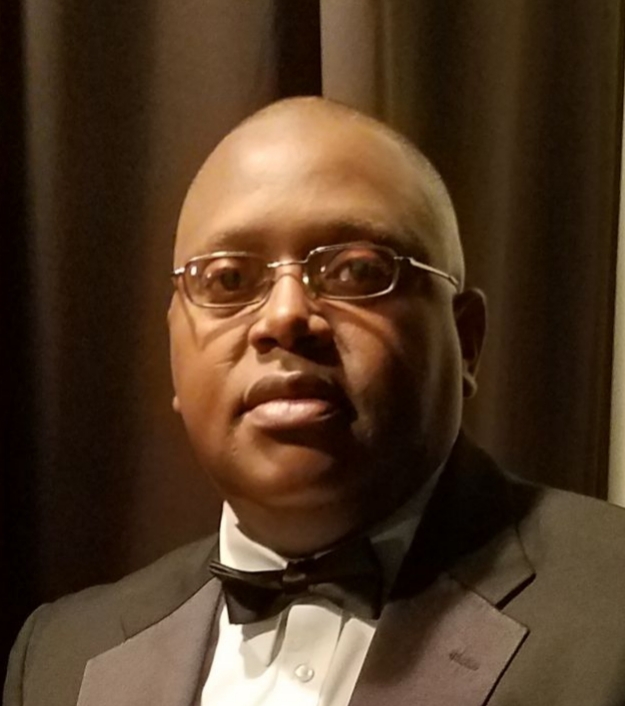 Corey Martin is the Founder and Managing Partner at The Law Offices of Martin & Associates located in Douglasville, Georgia. His law practice focuses on Criminal Defense, Immigration and Personal Injury. He is a Senior Adviser for Martin Financial Solutions and Counsel for J&A Sports Management. He graduated with Honors in 2009 from Atlanta's John Marshall Law School and received his undergraduate Math Degree from Excelsior College. While in law school Corey externed with the IRS, Douglas County Solicitor General's Office, and the Department of Homeland Security- Immigration and Customs Enforcement. Corey is an eight (8) year military veteran and is the Supervising Attorney of the AJMLS Veterans Legal Clinic located at Fort McPherson, Georgia. The Legal Clinic represents veterans free of charge in misdemeanor criminal cases throughout the State of Georgia. He is an active member of the AJMLS Alumni Board and frequently volunteers to help students prepare for the legal field.
Corey is a 2020 Daily Report Distinguished Leaders Award Honoree and the recipient of the 2020 State Bar of Georgia, William B. Spann Jr. Award. He is also a Douglas County Partner in Education, a Douglas County Juvenile Court Administrative Council Member, a Match Mentor, a Partner of Fundacion Voces Unidas and a member of several Boards.
2014 – Tracee Benzo
Tracee R. Benzo opened the doors to Benzo Law with the overarching mission to both educate and advocate for injured workers across the state of Georgia. As the daughter of a retired, textile worker in rural Aiken, SC, Ms. Benzo knows the devastating effects traumatic injuries, or loss of life can unleash on families. As an advocate for the injured and their loved ones, she extends her services beyond courtroom litigation and dedicates her resources to ensuring Benzo Law clients and family transition from their darkest days to brighter days ahead. Described by her colleagues in the legal field as tenacious, rock solid, and engaging, Ms. Benzo works just as relentlessly in her community as in the courtroom by serving on numerous executive boards. In 2014 she proudly served as President of The Georgia Association of Black Women Attorneys (GABWA). Today Ms. Benzo remains an active board member of GABWA and the GABWA Foundation. Ms. Benzo is a rising star in the Georgia legal system and received several prestigious honors such as the Distinguished Alumni Award from John Marshall Law School. She was named Who's Who Top Legal & Accounting Professionals; The National Bar Association's Trailblazers Under 40; and the Top 100 Women of Influence. She is an active member of the John Marshall Law School Alumni Board, the Workers' Compensation Claimants Law Section, the Workers' Compensation Claimants Research Committee, and the Executive Committee of the Georgia Trial Lawyers Association (GTLA). She previously worked on the Executive Board of The Gate City Bar Association and The New Lawyers Division of GTLA. Prior to law school, Ms. Benzo worked as a litigation paralegal and completed a leadership development program with Travelers & Citigroup in Alpharetta, Georgia. She earned her Bachelor of Arts in Legal Studies and Speech and Communications from Clemson University, and her paralegal certification from DeKalb Technical College.
2014 – Honorable Duncan D. Wheale
Since Duncan D. Wheale hung up his judge's robes and moved on to a new life in Charleston, S.C., his legacy lives on in the Augusta Judicial Circuit. During his ten years on the bench, Judge Wheale helped put an end to court practices that wasted time and money and confused and exhausted those who sought justice in the Augusta Judicial Circuit. He also has a vast list of accomplishments. He is a 1969 graduate of The Citadel and of John Marshall Law School (magna cum laude) in 1976. He was elected a Superior Court Judge in 1998. In 2006 he was awarded the Justice Benham Award for Community Service and the Martin Luther King Lifetime Legacy Award. He also received in 2005 the Distinguished Service Award from the Georgia CME Church Convention and in 2002 the Georgia Child Advocate Award.
2013 – Rep. Doug Collins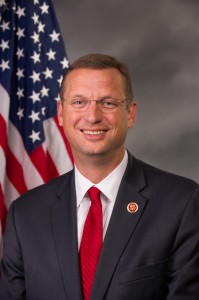 Doug Collins is a lifelong resident of Northeast Georgia and Hall County. For 11 years, Doug served as Senior Pastor for Chicopee Baptist Church. Since 2002, he has served as a Chaplain in the United States Air Force Reserves, completing one combat tour in Iraq during the fall of 2008 in support of Operation Iraqi Freedom where he was stationed at Balad Air Base. Most recently, Doug served as the managing partner at the law firm of Collins & Csider, LLC. From 2006 to 2012 Doug served Georgia's 27th House District, representing portions of Hall, Lumpkin, and White counties. In January 2011, he was named as one of Governor Nathan Deal's Floor Leaders. As the Congressman representing Georgia's Ninth District, Doug serves on the House Committees on Judiciary, Foreign Affairs and Oversight, and Government Reform. Doug has been married to his wife Lisa for 25 years. They have three children; a daughter, Jordan, 21 and two boys, Copelan, 17, and Cameron, 14. They are active members of Lakewood Baptist Church.
2013 – Tavis Knighten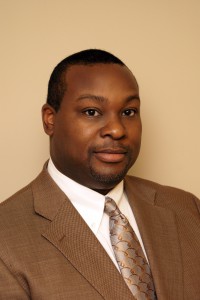 Tavis L. Knighten has been an exceptional trial lawyer in Atlanta for more than six years, with his own firm, Law Offices of Tavis L. Knighten, P.C., and as the managing attorney for an insurance defense firm, Worhsam, Corsi, Scott & Knighten. After graduating from The College of Holy Cross, he worked as a claims adjuster and sales manager for Examen, Inc., providing technology-based business solutions to property and casualty insurance carriers. After graduating from Atlanta's John Marshall Law School in December 2005, Tavis was admitted to practice in Georgia in 2006. He is a certified general/civil mediator and a certified neutral, and is a member of the bar of the United States Supreme Court. Tavis is an active member of several professional organizations, including the Georgia Defense Lawyers Association, the Defense Research Institute, and the Cobb County Bar Association. Tavis is also an active member of the John Marshall Alumni Board. Originally from Toledo, Ohio, Tavis is the son of Mai and James Knighten. He credits his parents with sacrificing much for his education. He is fluent in Spanish and enjoys travel to Spanish speaking countries, especially Argentina. He volunteers frequently with community service organizations, including Habitat for Humanity, Hosea Feed the Homeless, and the Atlanta Volunteer Lawyers Foundation.
2012 – E. Michael Moran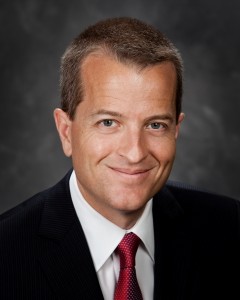 Mike Moran, a partner in the firm of Law & Moran, is a graduate of Georgia Southern College and a 1997 graduate of Atlanta's John Marshall Law School. After practicing in the areas of appellate law and commercial litigation, he began to focus exclusively on personal injury cases. He began practicing with Pete Law in 2004 and now has a national reputation as an effective and resourceful plaintiff's attorney. He has been admitted to practice before several federal district and appellate courts, as well as the United States Supreme Court. As a student at AJMLS, Mike was elected by the student body as Chief Justice of the Honor Court. He served an externship with the Fulton County District Attorney. During his second year, he received the Eugene D. and Betty Howe Vezzani Award for Excellence in Constitutional Law. He graduated magna cum laude and received the Academic Dean's Award for Outstanding Scholastic Achievement. Mike is a member of the Georgia Trial Lawyers Association and the American Association for Justice. Mike is the President of the John Marshall Alumni Association. He and his wife, Jenny, have two children, Sophie and Michael.
2012 – Judith Alembik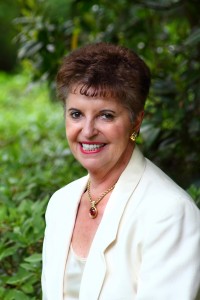 Judith Alembik, a member of the Georgia Bar for almost forty years, practiced with her husband, Aaron, in the firm of Alembik & Alembik, until their retirement in 1996 (Aaron has been a member of the Georgia Bar for fifty-four years). Following her graduation from American University in Washington, D.C., with a B.S. in Biology and Chemistry, she taught in public schools for four years in Arlington, VA and Atlanta, GA. Judith graduated from Atlanta's John Marshall Law School, ranking third in her class, in 1971, a time when there were relatively few female attorneys. Her law practice emphasized family law, and she has mentored numerous young women lawyers over the years. She and Aaron were recently admitted to practice before the United States Supreme Court. Judith and Aaron are the parents of Marc, a physician in Springfield, VA, and Gary, an Atlanta attorney and Magistrate in the Fulton County Superior Court, Family Division. Since retiring from the practice of law, Judith and Aaron have travelled extensively, including the North Pole and Antarctica. Judith is a valued and active member of the John Marshall Alumni Board.
2011 – Thomas C. Chambers, III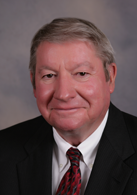 Tom Chambers, born in Columbus, Georgia, has practiced law in Homerville and Waycross, Georgia, for 34 years. After graduating from Georgia Tech with a Bachelor of Science Degree in Industrial Management, he entered the United States Air Force and rose to the rank of Captain before resigning his commission. He then worked as a construction and real estate development manager while attending John Marshall Law School. Tom graduated in 1977 and moved to Homerville, the hometown of his wife, Carol, who has been the Mayor of Homerville since 1990. Tom has been a leader in national, state, and local bar associations and is one of the most prominent John Marshall alumni in the Georgia Bar Association where he has been a member of the Board of Governors since February, 1989. He served two terms on the Executive Committee of the State Bar, two years on the State Bar Disciplinary Board, and has held numerous other positions on State Bar committees. He is a past president and secretary of the Alapaha Judicial Circuit.A member of many other professional organizations, Tom served as the vice-president of the Georgia Trial lawyers Association. He is a longtime member of the Board of Trustees for the Institute of Continuing Legal Education of Georgia and a member of the Board of Directors of Georgia Legal Services Corporation. Tom is also active in community and civic organizations, including the Clinch County Lions Club where he is a past president. He has served on the Board of Directors of the Clinch County Chamber of Commerce. He has held numerous service positions with the Homerville United Methodist Church and serves as a Lay Leader with the Waycross District of the South Georgia Annual Conference of the United Methodist Church. Tom and Carol have one daughter, Martha Carolyn Chambers, who is a solo practitioner in Savannah, GA.
2011 – Senator Ronald B. Ramsey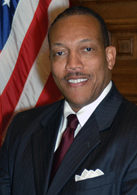 Senator Ramsey was elected to the Georgia Senate in 2006, representing 177,000 citizens in DeKalb and Rockdale Counties. In 2010, he was named "Legislator of the Year" by several organizations, including the Georgia Federation of Teachers. From 2000-2007, he served as a Municipal Court Judge for the City of Stone Mountain, the first African-American to hold that office. After receiving his Bachelor's degree from North Carolina Central University, he worked as a Labor-Management Relations Examiner for the National Relations Board. In this role, he investigated unfair labor practice charges, including collective bargaining issues and arranged and presided over representation hearings and elections. While working full-time for the NLRB, he attended John Marshall Law School, graduating in 1992. He was then hired as an attorney for the NLRB for two years before moving to be Regional Counsel for the Laborers' International Union of North America. As he moved into the private practice of law in 1997, he served as the Director of Labor Relations and Legal Affairs for the DeKalb County Sheriff's Office for two years. He practiced in Lithonia as a lawyer, mediator and arbitrator until 2005 when he became the Director of Internal Affairs for the DeKalb County School District, his current position. He is responsible for all labor relations functions and advising the Superintendent on issues affecting the District's 14,000 educators and support staff. In the Georgia Senate, Senator Ramsey is a member of the Insurance and Labor Committee, the Judiciary and the Special Judiciary Committees, the State and Local Governmental Operations Committee, and is Chariman of the Urban Affairs Committee. He has passed legislation in every session since he took office in 2006. Senator Ramsey has been married to Doris for 25 years and they are the parents of Ronald, Jr., a student at the University of Georgia, and Christyn, a student at the University of West Georgia
2010 – Honorable James G. Bodiford
Cobb County Superior Court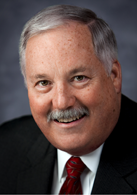 Judge Bodiford was elected Superior Court Judge in 1994 and has since been re-elected three times to this position, most recently with an 83% majority. He was Chief Judge of the Cobb County Superior Court during 2005-2006. The Judge graduated from Mercer University with a B.A. Degree and Atlanta's John Marshall Law School with a J.D. degree. He is also a graduate of the National Judicial College. Judge Bodiford's public service includes nine years as the Powder Springs Municipal Court Judge and a stint as a trial attorney for the Cobb County District Attorney's Office. He was also in private practice in Marietta, Georgia. Judge Bodiford was appointed as the Chief Magistrate Judge for Cobb County when he was 35 years old. He is well known for conducting Georgia's First Drug Court and completing over 500 felony cases which eliminated a backlog. Judge Bodiford has presided successfully over a number of high-profile, media-intensive cases, including the State of Georgia v. Brian G. Nichols in Fulton County. There was no appeal in this case. Many of his cases have been televised live on Court TV. Judge Bodiford is the past president of the Marietta Metro Kiwanis Club and former Chairman of the Board of the Cobb unit of the American Cancer Society. Judge Bodiford serves on the faculty of the Institute of Continuing Judicial Education in Georgia and has been a Faculty Advisor at the National Judicial College. During 2002 and 2003, Judge Bodiford traveled to Estonia and Bosnia four times to teach the American Justice System to European judges in those countries. Judge Bodiford grew up in Cobb County and now lives in the City of Marietta. He is married to the former Nancy May, and he has one son.
2010 – Neera Bahl
Neera Bahl & Associates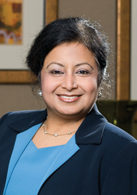 Neera Bahl founded the law firm of Neera Bahl & Associates in 2009, where she specializes in immigration law and serves the other legal needs of her clients. She received her law degree from Atlanta's John Marshall Law School in 2000 after a career of more than twenty years in medical and scientific research at Emory University and the University of Alabama. Neera attended college in her native India, receiving a B.S. in Chemistry and Biology from D.S. College, a B.Ed. in Psychology from D.A.V. College, and a M.S. in English from Punjab University. She moved to the United States in 1979 with her husband, Vijay. Neera began her Legal career in 2005 when she joined Dixit & Youn, LLP as an Associate. Thereafter, in 2007 Neera became a partner of the Firm, which name was changed to Dixit, Youn, & Bahl, LLP to reflect Neera's achievement. Neera now operates her own law firm, Neera Bahl & Associates LLC, in Atlanta. Neera is active in professional organizations, including the State Bar of Georgia, the Atlanta Bar Association, and the Georgia Association of Women Lawyers. She is Secretary and on the Executive Board of the American Immigration Lawyers Association and is a Board Member of the Georgia Indo American Chamber of Commerce. Her many civic and charitable activities include serving as a volunteer for the Truancy Intervention Project where she was the "Volunteer of the Year" in 2007. Neera also volunteers with Raksha, an organization helping victims of domestic violence, and has taught language and culture classes at the Sindhi Sabha Children School. She is a long-time member and the former Chair of the India Cultural and Religious Center, Atlanta. Neera is also on the Board of Indus Bar of Georgia where she is serving as the Treasurer Additionally, she is a Board member of the Women`s Committee of TiE-Atlanta (The Indus Entrepreneur) organization.
2009 – Honorable Alvin T. Wong
Judge, State Court of DeKalb County – Division 1 Decatur, Georgia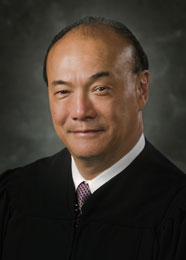 Alvin T. Wong was elected Judge of the State Court of DeKalb County, Georgia's third largest county, in 1998. He was the first Asian American to run for public office in metropolitan Atlanta and is the only Asian Pacific American to be elected judge in the Southeast. In his years of judicial service, he has gained the respect of the entire legal community. Judge Wong graduated from Atlanta's John Marshall Law School in 1976. A former partner at Gambrell and Stolz law firm, Judge Wong had 21 years of experience as a corporate and trial attorney before running for office. He chaired the State Bar of Georgia's Investigative Panel for disciplinary action against unethical practices by Georgia attorneys. His most recent project has been to create a DUI court to treat chronic alcohol addiction. Judge Wong serves on the Fernbank Museum of Natural History Board of Trustees, the Georgia Commission on Access and Fairness in the Courts, and the National Asian Pacific American Bar Association (NAPABA) Law Foundation Board. Judge Wong received the State Bar of Georgia's 2002 Excellence in Bar Leadership Award for his work as co-founder of the Georgia Asian Bar and the architect of its free legal clinic for recent immigrants. He was named "Citizen of the Year" 2000 by the Organization of Chinese Americans (OCA). And, he was honored as a National NAPABA Trailblazer in 1997. He has been married for 21 years to wife Jeannie Lin, a creative communications consultant.
2009 – Sonja N. Brown
Assistant District Attorney Director, Offender Re-entry Services Office of the Fulton County District Attorney Atlanta, Georgia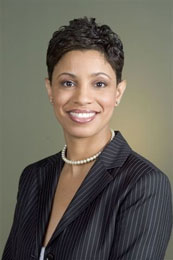 Sonja Natasha Brown is an Assistant District Attorney and also serves as the Director of Offender Re-Entry Services with the Fulton County District Attorney's Office. Sonja received her JD from Atlanta's John Marshall Law School in 2004 and her undergraduate degree from Clark Atlanta University. While a student at JMLS, Sonja was the Student Bar Association President and won the Aspen Book Award for Remedies, Civil Procedure I, and Civil Procedure II. As an ADA, she is assigned to the Community Prosecution Unit and serves as the South Fulton Community Prosecutor. In this role, Sonja focuses on the individual needs of the community by working closely with law enforcement, community members, and business owners to identify and prosecute repeat offenders who prey on the neighborhood. As the Director of Offender Re-Entry Services, Sonja oversees a program that offers services to youthful offenders who have completed their drug-related sentences and are preparing to re-enter society. Sonja joined the DA's staff in February 2007 after working as Staff Counsel at Convergent Media Systems Corporation in Alpharetta, Georgia. Sonja serves as the President of the Georgia Association of Black Women Attorneys (GABWA) and previously served as GABWA's Vice-President and Community Service Committee Co-Chair. Sonja is a member of the State Bar of Georgia, Corporate Counsel for Women of Color, and serves on the Board of the Restorative Justice Center of the Atlanta Community Court Division (Atlanta Municipal Court), and the Georgia Breast Cancer Coalition Foundation. In 2006, she co-wrote "Fueled by Greatness – 10 Cutting Edge Strategies for Accelerating Your Destiny Now." Ms. Brown mentors elementary school students as a volunteer with the District Attorney's Legal Lives and Partnership for Perfect Attendance Program. She also serves as the Youth Minister at Central United Methodist Church. Sonja has been named one of Atlanta's 100 Most Influential Women by the Atlanta Business League.
2008 – Honorable G. Alan Blackburn
Presiding Judge, Georgia Court of Appeals Atlanta, Georgia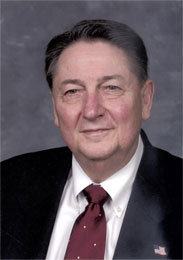 Presiding Judge G. Alan Blackburn entered John Marshall Law School after four years of active duty service in the United States Air Force. He attended John Marshall in the night program while working for Southern Bell Telephone Company and raising his family. He graduated in 1968, and received his Master of Laws Degree from the University of Virginia Law School in 2001. In the August 1997 issue of Georgia Trend Magazine, Judge Blackburn was selected as one of the top forty fastest-rising public servants in Georgia. He was also selected as the statesman of the year by American Legion Post 51 in 1998 and again in 2001. Judge Blackburn formerly served as a master of the Charles Longstreet Weltner Family Law Inn of Court. He presently serves on the Chief Justice`s Commission on Professionalism, and was a member of the Judicial Council of Georgia from 1999 – 2002. Judge Blackburn has continued to support John Marshall in significant ways. For the past several years, he has arranged for his panel of the Court of Appeals to hear oral arguments on campus for the benefit of the student body. Since his election to the bench, he has consistently hired John Marshall students to serve as summer interns, giving them significant responsibility in his chambers, and providing an invaluable learning opportunity. And, most importantly, Judge Blackburn served for five years on the Board of Directors of Atlanta's John Marshall Law School, the period during which the school achieved provisional ABA approval. Judge Blackburn will retire at the end of 2010, when his term on the Georgia Court of Appeals ends.
2008 – Adam Malone
Malone Law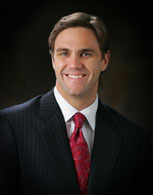 Adam Malone graduated in 1999 as valedictorian of his John Marshall Law School class. He was active in mock trial and took John Marshall's team to the semifinals in the national ATLA competition two years in a row. As a student, Adam worked in the district attorney's office, where he first learned to try cases. And, while at John Marshall, he met Barbara Berry, a 1999 graduate and daughter of Jimmy Berry, a 1970 graduate. Adam and Barbara married and have three children. Adam serves in various leadership capacities with the State Bar of Georgia and holds office in several nationwide legal organizations. He is President of the Southern Trial Lawyers Association, and Chair-Elect of the General Practice and Trial Section of the State Bar of Georgia. He serves on the Board of Governors for the Belli Society, a charitable organization that promotes the study of law by funding research, conducting lectures, seminars, and publishing legal articles. He serves on the Board of Governors for the State Bar of Georgia standing committee for general counsel. He also serves as an officer in the Professional Negligence Section of the American Association for Justice. Adam recently won the 2010 Courageous Pursuit of Justice Award, Georgia Trial Lawyers Association from the American Association for Justice. Additionally, Adam has been named a Georgia Super Lawyer. Adam was lead counsel in Atlanta Oculoplastic Surgery, P.C. v. Nestlehutt, et al., 286 Ga. 731 (2010) where the Georgia Supreme Court unanimously held a law placing a $350,000 cap on noneconomic damages in medical malpractice cases to be an unconstitutional violation of the right to trial by jury. Adam has given generously to John Marshall, both in contributions to the Endowed Scholarship Fund and continued participation at our school. Adam is also Past President of the AJMLS Alumni Association.
Lifetime Achievement Award
The purpose of this award is to recognize a graduate of Atlanta's John Marshall Law School who has attained more than 50 years of extraordinary distinction and success in their field of endeavor, and whose achievements have brought credit to the Law School and benefited their fellow citizens.
2022 – Louise Thornton Hornsby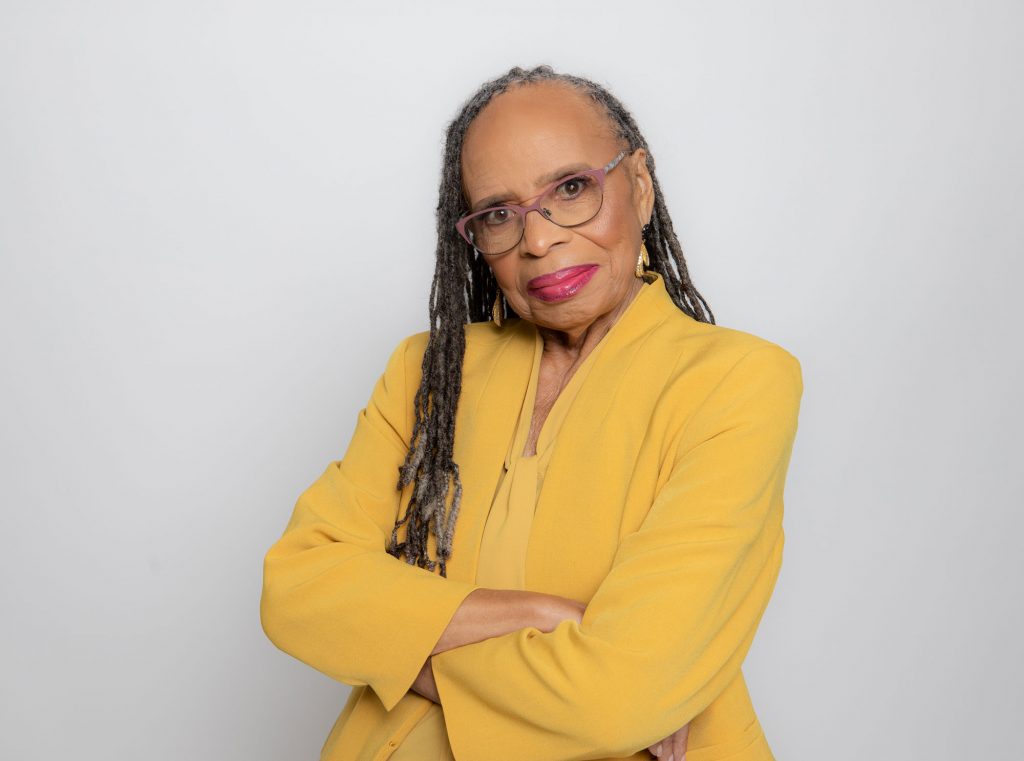 Born on May 2, 1937, Louise Thornton Hornsby is a true Atlanta native. She graduated from David T. Howard High School in 1954 and attended Spelman College. After graduation, she attended an apprenticeship program at Matthews School of Law – In the 1960s, students could earn a law degree through apprenticeship programs. Unfortunately, Hornsby attempted the bar exam for the first time and was not successful.
Later in the 1960s, when previously segregated schools were opened for African American students to attend, she enrolled at Atlanta's John Marshall Law School to prepare for the bar exam. She graduated in 1965, passed the Georgia Bar Exam in 1966, and was one of the first Black alumni to receive an education at AJMLS.
After law school, she worked in the Fulton County Public Defender's Office and also served as a part-time judge for the City of Atlanta Traffic Court. She was appointed by former Mayor Andrew Young as the Solicitor General for the City of Atlanta where she served for a few years before deciding to run for public office.
Louise opened her private practice, The Hornsby Law Firm, LLC in 1996, where she practiced until her retirement in 2022.
Through more than 56 years as a practicing attorney, she has received numerous recognitions, awards, and accolades, and held positions such as: member of the State Bar of Georgia (1966); founder of the Victim/Witness Assistance Program in the City of Atlanta traffic court; recognition for Georgia Bar for civil rights work, and 50 years of practicing law (by National Bar Association); recipient of the R. Prudence Herndon Award; President and Founder of Pyramid Recovery Center (women's recovery center); President of the Georgia Women's Political Caucus; member of Leadership Atlanta; member of the Governor's Georgia Juvenile Master Plan Committee; member of the Revising Atlanta City Chapter; former owner and operator of Entertainment Corporation of America; CEO of DHMRF Foundation, Inc.
Louise is a mother of five children and grandmother to ten. She still lives in the Atlanta area, and at 85 years old, is still active in her community.