Atlanta's John Marshall Law School places heavy emphasis on developing legal abilities both inside and outside the classroom through our Experiential Learning Program and the many pro bono opportunities available to our students. The staff supporting our academics is outstanding. Our Career Services Office provides some of the most innovative and timely support found in the field. Students can rely on our Career Services Office to provide an unparalleled level of support. We have recently added an Assistant Registrar to the Registrar's Office, and we are currently looking at new and more effective ways to provide that service to our students.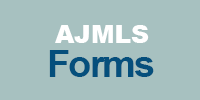 Our law school has an outstanding Law Journal staffed by a student editorial board which is dedicated to providing an important forum for legal scholarship. In addition to publishing research articles from scholars, our Law Journal provides opportunities for our student editors and staff members to develop their own editing and writing skills. We also have an active moot court and mock trial program, where our students have consistently placed well in competitions across the state and nation.
The ultimate goal of our academic program is to develop students into attorneys who will persistently display character and values that represent the best of our legal profession.
The Law School has compiled a list of resources for it's community on a singular page, which includes: institutional frequently asked questions, institutional forms, and the Student Handbook. These resources are accessible at the link above.