William J. Black, III, is a Georgia lawyer and veteran who graduated from Atlanta's John Marshall Law School where he was Editor in Chief of the Law Journal and was a 2021 Department of Defense Warrior Games Athlete.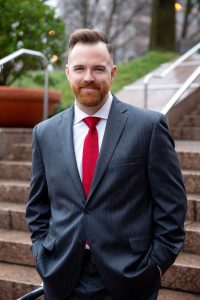 In the heart of Atlanta, where skyscrapers abound and urban life buzzes, Atlanta's John Marshall Law School's 90th Anniversary celebration this year commemorates a rich history of legal education while looking forward to continued excellence, innovation, and impact in the legal community, particularly while also fighting for one of our most underserved groups in Georgia: homeless veterans.
That's why there's a battle being fought not only in the streets but also in the corridors of the law school. The soldiers in this battle are not in uniform anymore, but their service to the nation is indelible in their spirits and the stories they carry. America's veterans, who once defended our country, can swiftly find themselves on the front lines of a different struggle: the fight against homelessness, poverty, and the legal skirmishes that often exacerbate them.
Enter the Homeless Veterans Legal Clinic at Atlanta's John Marshall Law School (AJMLS), a beacon of hope for Georgia's veterans. Skillfully operating without backing for the past seven years, Dr. Bridgett Ortega of AJMLS and Thindwia Cabiness of the VA built the framework for the program's success today. With its recent funding from the U.S. Department of Veterans Affairs, the legal clinic stands as a vanguard in the battle against veteran homelessness, offering more statewide pro bono legal services to those who've served. Monumental in securing the new funding were the efforts of Dr. J.L. Wyatt-Keyton, Angela Sumpter, and Wendy Aina. With the latest grant, the clinic is offering services in 11 counties around the metro area. This is expected to grow. But this isn't just about more legal counsel; it's about restoring dignity, providing a second chance, and breaking the chains of circumstances that too often ensnare veterans in a cycle of poverty and homelessness.
At the helm of this life-changing initiative is Douglasville attorney Corey Martin, a man whose service to his country didn't end after his eight-year stint in the military. Martin, a distinguished alumnus of AJMLS and a beacon in the legal community, guides the clinic with the kind of leadership that only someone who has walked in similar shoes can provide to fellow veterans. His accolades, including the 2020 State Bar of Georgia's William B. Spann Jr. Award, pale in comparison to the impact he's having on the lives of countless veterans, helping them navigate through legal thickets that range from misdemeanor charges to outstanding warrants.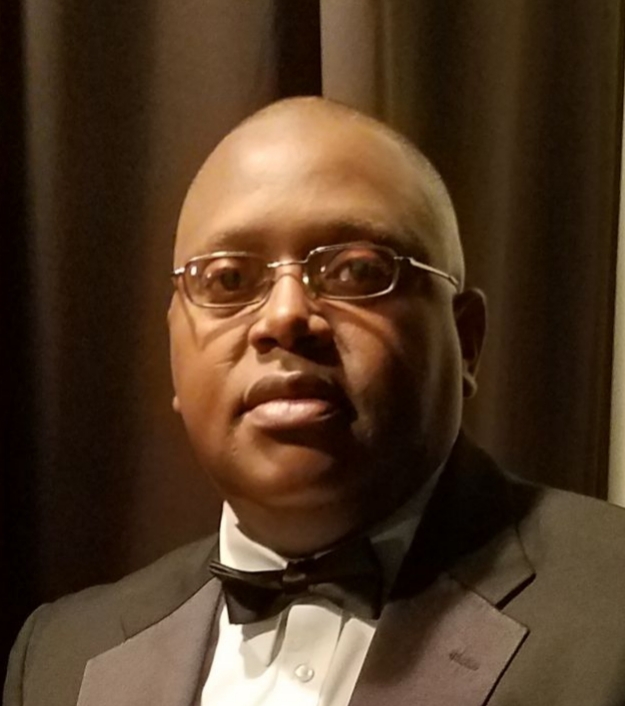 Why does all this matter? Because for a veteran sleeping on the streets, a charge as trivial as loitering or trespassing can mean the difference between securing a job or perpetual unemployment, between an apartment to call home and another night on the sidewalk. These minor legal hurdles can morph into insurmountable walls, barring re-entry into a society they once swore to protect.
The clinic, under Martin's seasoned guidance, specializes in these cases, acknowledging that to tackle veteran homelessness, they must first address its roots. Issues like drug-related charges, simple battery, DUIs, and even failure to appear in court are handled with the utmost professionalism and empathy. Fellow alumna and attorney, Gulliana Goehring, has been instrumental in offering her time and support to the clinic pro bono, contributing expert legal care and student guidance.
The goal? To clear the path, making way for these veterans to rebuild their lives one step at a time. Non-profit organizations who serve homeless veterans would be well suited to direct potential clients to the clinic, as well would other veterans service organizations (VSO) who partner with the Warrior Alliance, Georgia's Military Legal Assistance Program, and the Georgia Legal Services Project. Nathan Azarowicz, AJMLS student and clinic staff, joined the team to aid in making these connections and bringing awareness of the clinic to community veterans.
In a world that never stops moving, the AJMLS Homeless Veterans Legal Clinic offers a respite, a moment for these veterans to catch their breath and find their footing again. Their doors are open during specific walk-in hours, and their presence is just a call or email away, ready to serve those who've served us.
As Georgians go about their days, remember that amongst us are heroes in plain clothes, seeking a lifeline. The AJMLS Homeless Veterans Legal Clinic is a lifeline within a wider support network and a testament to the law school community's enduring commitment to those who've sacrificed so much. The clinic isn't just about legal representation; it's about reclaiming lives one case at a time. Every veteran deserves the honor of a home, and the first step to that often starts with a helping hand in a legal battle. To request assistance from the clinic, or to schedule an appointment, contact them directly via phone (679) 916-2645 or email vetclinic@johnmarshall.edu. A link to their online screening form can be found here.