After 13 years of distinguished service at Atlanta's John Marshall Law School (AJMLS), Professor Anthony Baker has announced his retirement from teaching at the end of July 2023. With a career spanning decades, Professor Baker has left an indelible mark on the legal community, both in the United States and Canada.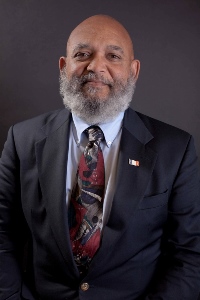 Throughout his career, Professor Baker explored "the American Story" and "the idea of America", having been fascinated by the intertwining of the American Civil War, The United States Supreme Court, and the decisions of Marbury v. Madison and the Dred Scott case. His compelling journey even influenced the curriculum of his own research mentor and is still ongoing as his last chapters are near completion.
Professor Baker worked in Canada in the areas of criminal and constitutional law research, alternative dispute resolution, and pastoral ministry for many years before returning to the United States in 1995 for additional graduate education. His dedication to the study of law is evident through his impressive tenure as a Professor of Law at multiple esteemed institutions, including Campbell University School of Law, Pepperdine University School of Law, University of Maine School of Law, and University of Wisconsin Law School.
At AJMLS, Professor Baker taught a wide range of courses on topics such as criminal law, American legal history, remedies, professional responsibility, and jurisprudence. When asked about his time at AJMLS, he remarked, "My goal has been to move the study from the "what…" of law to its "why…" – why do you want to be a lawyer?" His unique approach to legal education and exceptional teaching skills have made him a beloved professor among students, colleagues, and peers.
As Professor Baker embarks on a well-deserved retirement, we extend our deepest gratitude for his remarkable contributions to our school and the legal profession at large. We wish him all the best in his future endeavors and hope that his retirement years are filled with joy, relaxation, and fulfillment. Thank you, Professor Baker, for your impact on our scholars.