The 2022-2023 Law Journal Editorial Board and its Faculty Advisor Editor since 2015, Professor Van Detta, are pleased to announce the election of the six new members of the Editorial Board of the Law Journal for 2023-2024. Be sure to visit the Law Journal site here to see all past publications.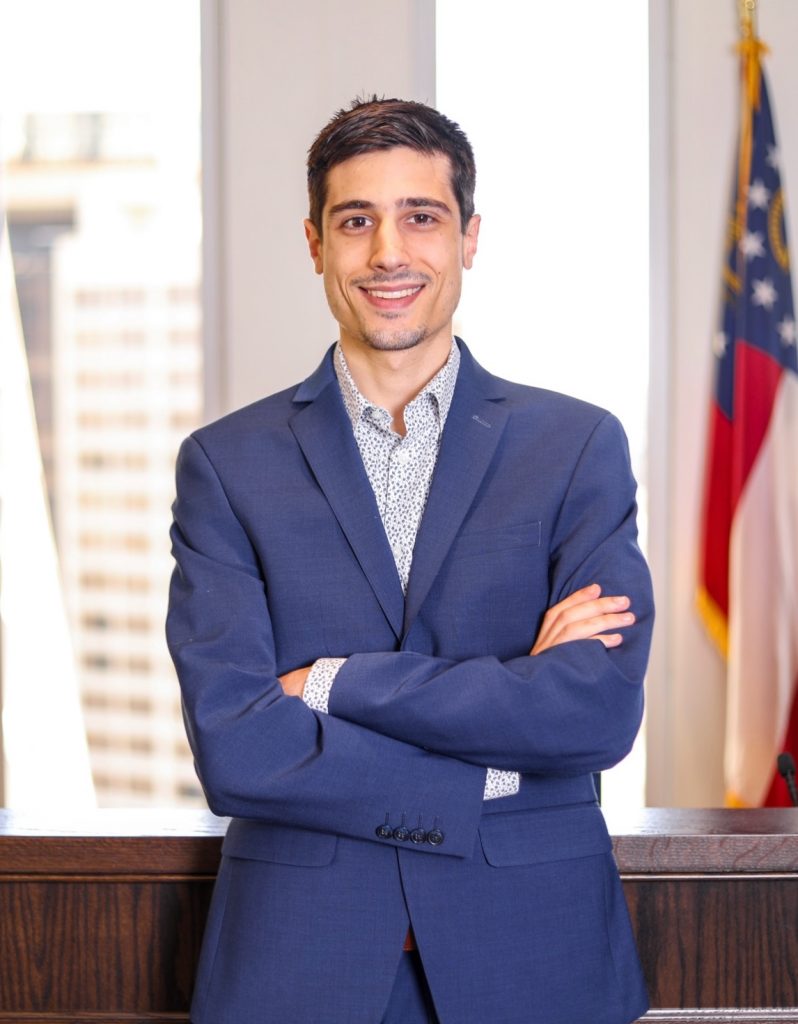 Editor in Chief – Jacob Belcastro
Raised in Pittsburgh, Pennsylvania, Jacob Belcastro is a 2020 graduate of Kennesaw State University in Georgia where he studied political science, legal studies, and music and entertainment business.
Prior to joining Atlanta's John Marshall Law School, Jacob had worked underneath various prominent entertainment and business attorneys within Atlanta. These mentors gave him the confidence and knowledge that he needed to begin his law school journey. During his time at Atlanta's John Marshall, Jacob has held positions at entertainment, criminal defense, and personal injury law firms. In addition to joining the Atlanta's John Marshall Law Journal after his first year, Jacob has also received the honors of Dean's List, Student of the Quarter, and having his work published in various law school journals.
During his first year as a staff member on the AJMLS Law Journal, Jacob wrote and published his legislative summary on Senate Bill 135 which amends the Georgia Constitution to allow for legalized gambling within the state. During his second year in Law Journal, as Editor-in-Chief, Jacob will be writing about the Maryland Digital Advertising Gross Revenues Tax- which allows for taxation upon individuals or corporations that digitally advertise within Maryland, regardless of where they reside or are domiciled within the United States.
Currently, Jacob is a rising 3L at Atlanta's John Marshall Law School. He sought the positon of Editor-in-Chief of the Law Journal to continue to refine his legal writing and research skills, develop his collaborative ability, and hone a competent and effective leadership style. He aims to use his strong organizational, leadership, and communication skills to maintain and propel the momentum of the Law Journal.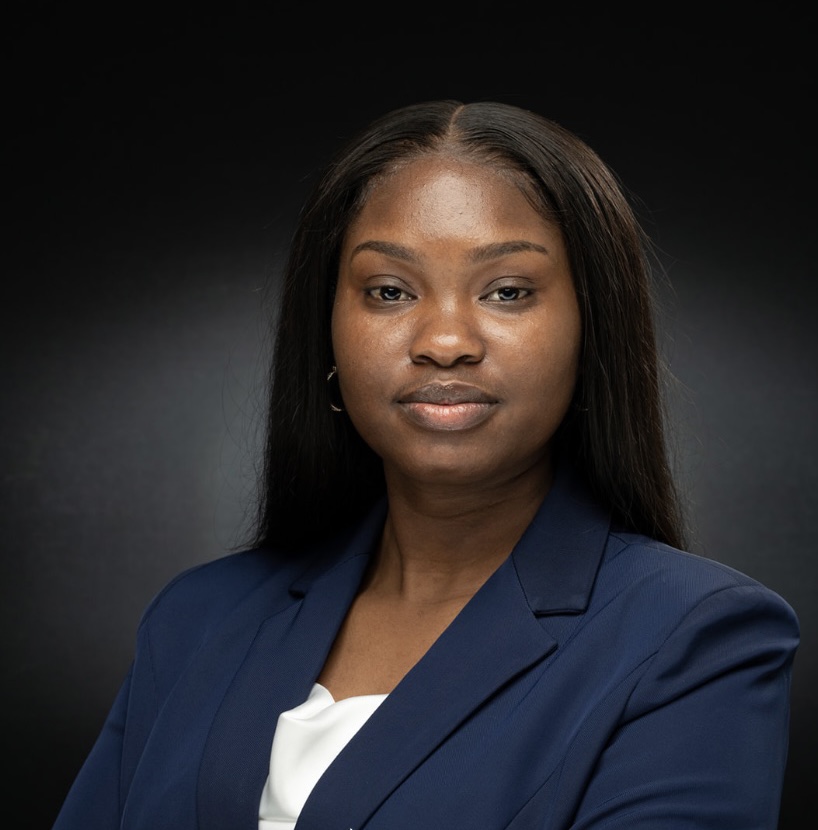 Executive Managing Editor – Shinnay Richards
Shinnay Richards is a 3L student at AJMLS. She is a native of the beautiful island of Jamaica and immigrated to the United States seventeen years ago.

Shinnay is a first-generation law student and graduated from Georgia State University with a Bachelor's degree in Political Science and a minor in Sociology. Traveling extensively at an early age exposed her to various cultures and languages, culminating into a study abroad experience as a part of her undergraduate learning. As a result of both her family background and experiences gained from traveling abroad, she has a passion for bringing families together and plans to work in immigration law to continue to change the lives of those coming to the United States in search of a better life. Over the course of her law school career, Shinnay has had the honor of interning with law firms such as the Saunders Firm and Terry Herron Family Law Firm. She was also the recipient of various awards such as the Outstanding Student of the Quarter award in Spring 2022, CALI awards in Legal Research and Writing I, Legal Research and Writing II, and Criminal Procedure. Shinnay also serves as a co-director for the Peer Mentor Program Professionalism and Wellness Committee and a student representative for the State Bar of Georgia Committee on Professionalism.
As a staff editor, Shinnay wrote her legislative summary on H.B. 458, a bill attempting to combat the lack of transparency, disciplinary actions, and educational training for medical professionals who violate their duty of loyalty and trust by engaging in sexual misconduct. The Bill became effective on July 01, 2021.
Shinnay is elated to be joining the 2023-2024 Editorial Board for the AJMLS Law Journal. She desired to be a part of the legacy that the previous boards have created, and amongst the future leaders who will make decisions to strengthen and diversify the voices of academic achievements. She plans to work alongside her fellow board members and the current/future Editors to add to a foundation that many will stand on for decades to come.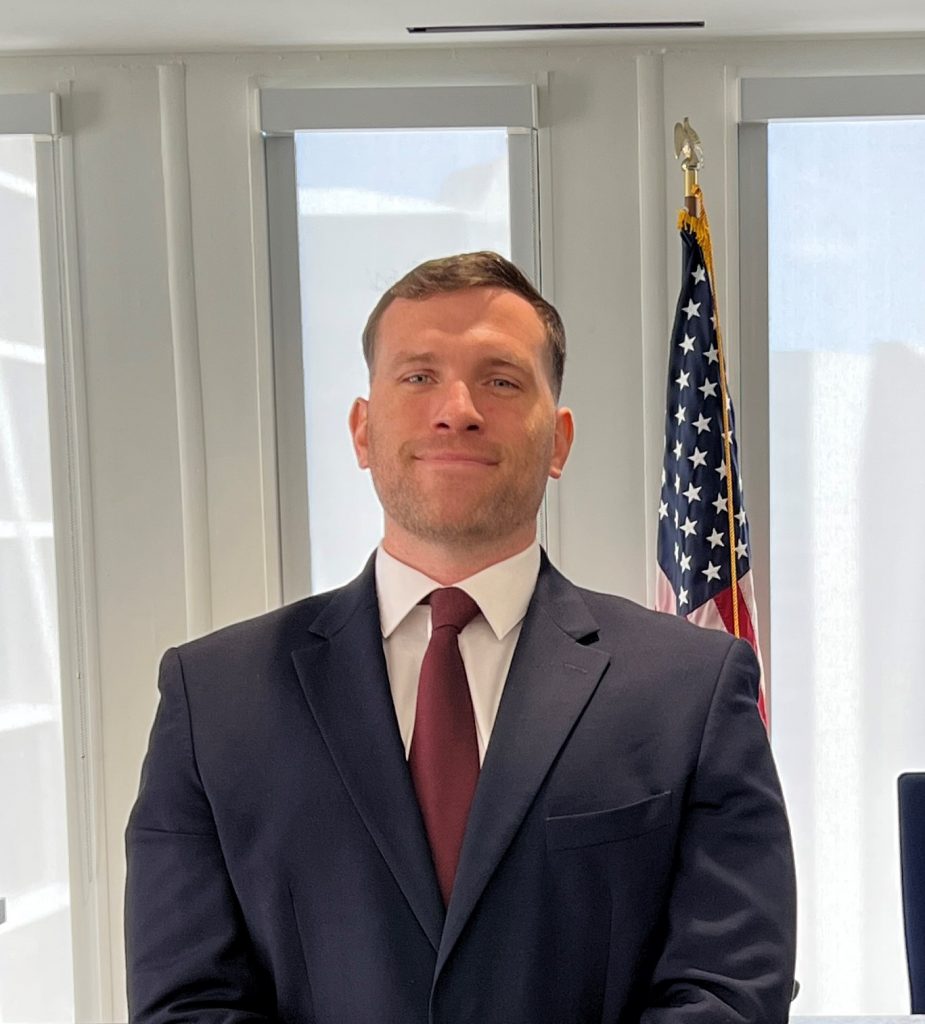 Executive Legislative Editor – Nathan C. Azarowicz
Nathan is full-time 3L at John Marshall Law School and is the Executive Legislative Editor for the Law Journal. Nathan has lived in Georgia most of his life and graduated from the University of West Georgia with a bachelor's degree majoring in Philosophy with a minor in Political Science. Nathan is also a part of the Peer Mentor Program at Atlanta's John Marshall. Nathan also serves as a Staff Sergeant in the United States Marine Corps reserve where he has served for 9 years. Nathan wants to run for a local or state office later in his career.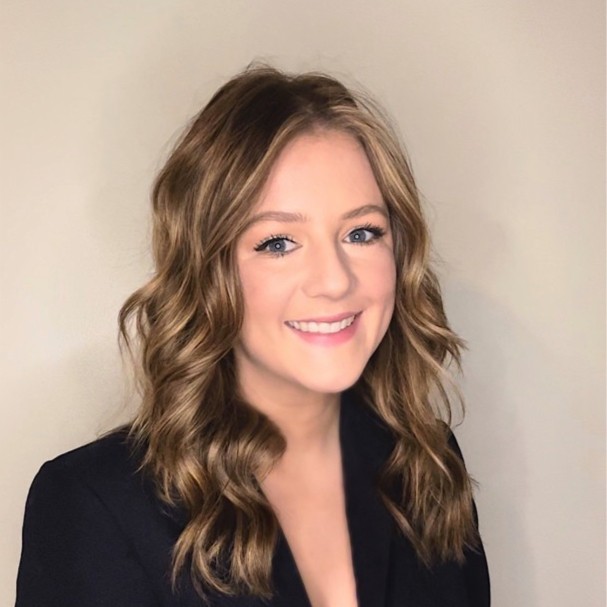 Online Access & Internet Presence Editor – Wendy Carlyle
Wendy is a part-time 4L law student who graduated from Georgia State University in 2017, with a bachelor's degree in Business Economics with a focus in finance. Wendy is currently the Corporate and Litigation Paralegal at Forward Air, Inc. Wendy became immersed in the legal field at an early age, becoming a paralegal at the age of seventeen. She has experience in various areas of the law and has worked as a paralegal in both Atlanta, Georgia and Nashville, Tennessee.
Among her accomplishments in law school, Wendy has received CALI Awards for Educational Excellence in Torts II, Civil Procedure I and Insurance Law. Despite her busy schedule, Wendy also serves as the Treasurer for the Georgia Association of Women Lawyers as well as a peer mentor for the law school. Wendy became a staff editor for Atlanta's John Marshall Law Journal in 2022 and wrote her legislative summary on HB 413, which relates to vaccination status as a condition to engage in certain activities, such as employment. Wendy had one goal when she first started law school, which was to be invited to join law review, and accomplishing this goal is what led her to join the editorial board as the Online Access and Internet Presence Editor.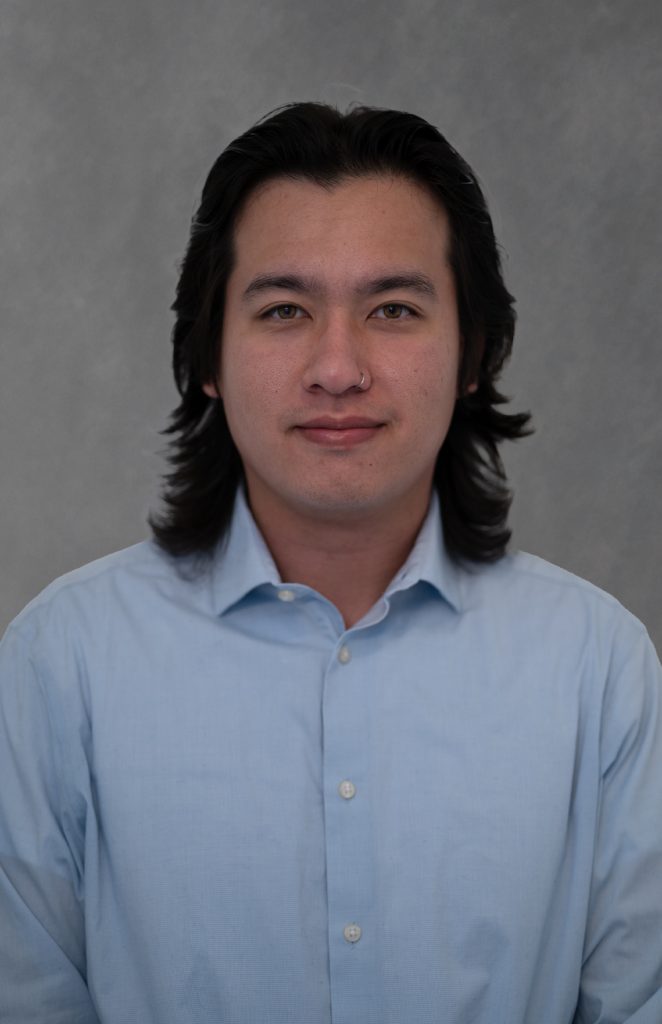 Annual Symposium Editor – Jacob Sperber
Jacob Sperber is a 3L at Atlanta's John Marshall Law School. Prior to attending law school, Jacob attended the University of Oregon where he obtained a Bachelor of Science in Economics and Business. During his time at Atlanta's John Marshall Law School, Jacob has earned CALI awards in Torts I & II, Legal Writing I & II, and Evidence. Jacob is also a member of Atlanta's John Marshall Law School's Moot Court, Criminal Law Society, Corporate and Business Law Society, and a peer mentor to 1L students,
Jacob has worked for a boutique law firm which handles civil and criminal cases since the summer after his 1L year. Working with the same firm throughout law school has allowed him to continuously apply what he is learning in class to his duties at work. After law school, Jacob hopes to practice corporate or transactional law in the Pacific North West.
As a staff editor, Jacob wrote his legislative summary on Senate Bill 142, Lottery for Education; Lottery Game of Sports Wagering in This State. The Bill looked to legalize sports betting in Georgia as well as specify the distribution of capital earned through taxes and fees. Jacob sought a position on the Law Journal Editorial Board as he felt he could help the organization and wanted to make an impact on the school.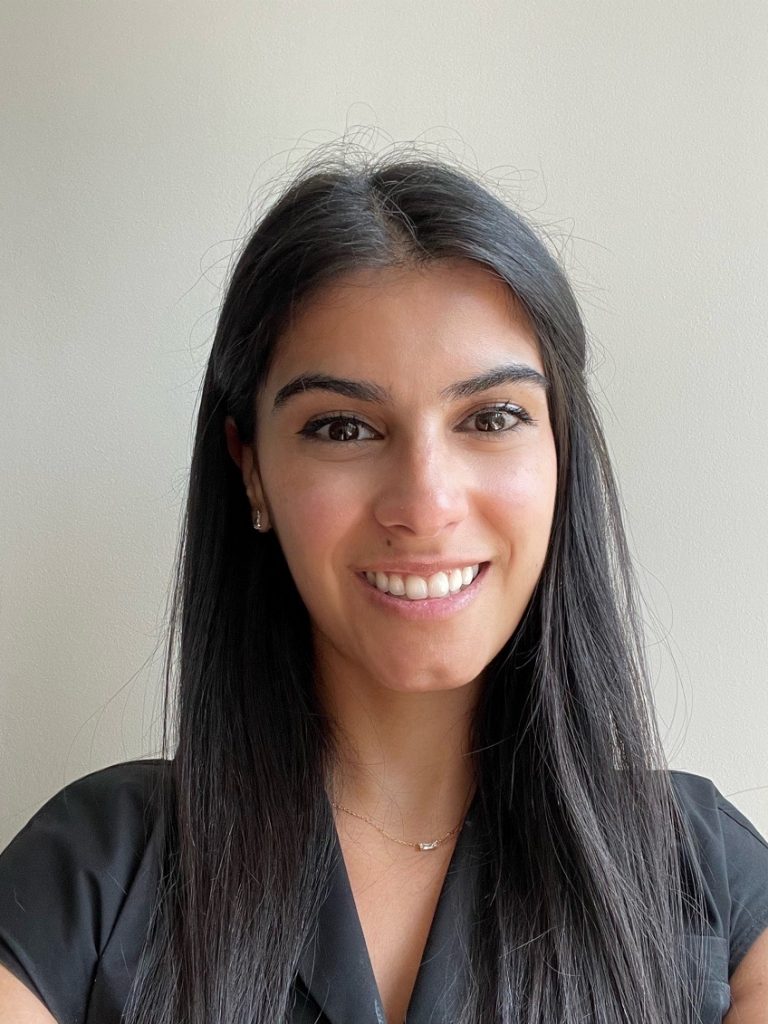 Executive Research Editor – Nikou Ahmad-Khosravi
Nikki Khosravi is a 3L at Atlanta's John Marshall Law School. As a native of Georgia, Nikki earned her Bachelor of Science in Criminal Justice from Kennesaw State University. After graduating, she gained experience as a paralegal at Greene Legal Group LLC before pursuing her legal education. While in law school, Nikki interned at Ducos Law Firm, LLC, and serves as a research associate for Professor Jeffery Van Detta. She is currently focusing on her internship at State Farm.
During her first year in the law journal as a Staff Editor, she wrote a legislative summary concerning House Bill 738, which proposed amendments to various sections of the O.C.G.A., including Chapter 11 of Title 2, Chapter 12 of Title 16, Article 1 of Chapter 2A of Title 31, and Chapter 1 of Title 51. The bill attempted to authorize the use, production, manufacturing, and dispensing of medical marijuana. Nikki found this topic timely and compelling, as the legalization of medical marijuana has been a hotly debated issue in recent years.
Appointed as the Executive Research Editor for the Law Journal, Nikki is passionate about legal research and writing and believes that publishing insightful and thought-provoking articles on legal issues is crucial to furthering the legal community's knowledge.