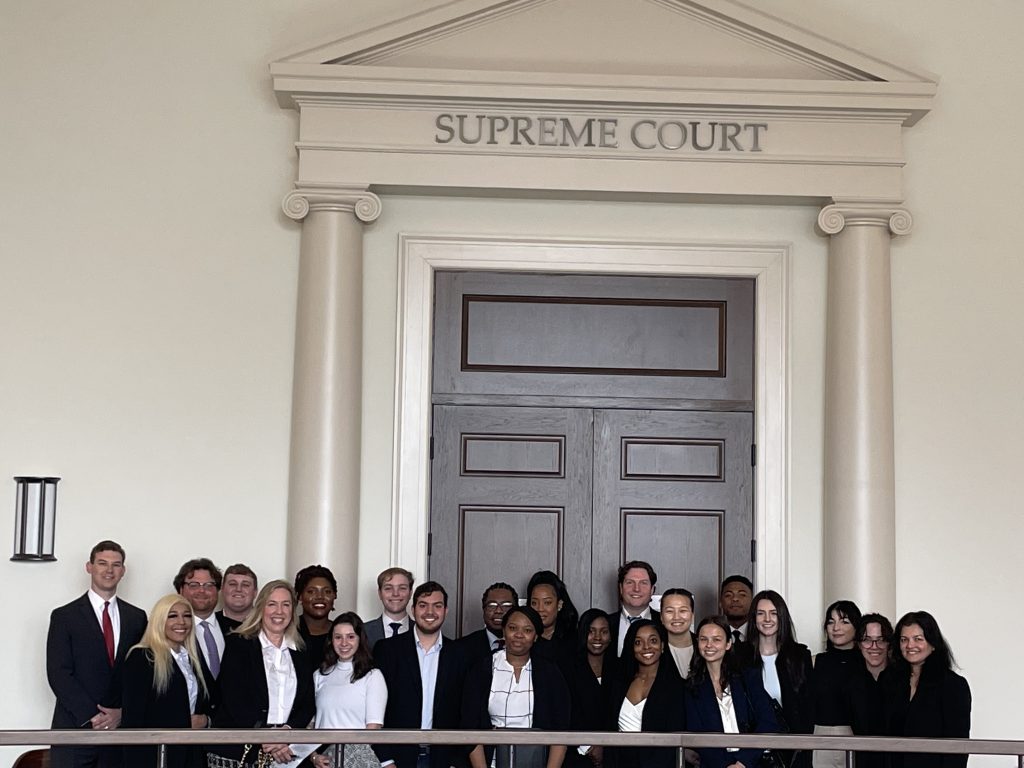 While the Atlanta's John Marshall Law School (AJMLS) alumni were sitting for the February Bar Exam, the first year writing program students were touring the Supreme Court of Georgia and engaging in a mock oral argument experience.
The legal writing program trains all students in the structure of the U.S. legal system, hierarchy of legal authority, legal analysis, legal research, and legal citation. Students also receive training in critical reading, critical thinking, classical logic, the structure of legal writing, and objective legal writing. Consecutive complimentary coursework continues to build on the skills learned the first semester with assignments requiring more sophisticated legal analysis. Focus is on persuasive legal writing and training in computer assisted legal research.
The new campus in Downtown Atlanta makes hands-on learning experiences at the Supreme Court of Georgia attainable and convenient.
Thank you to the Court for hosting us!