Bursar is a Latin word that means "keeper of the purse". As such, we are responsible for the safeguard of the financial operations of the law school. In addition to the general cashiering operations, this office processes and receives payments on the students' account, is responsible for the disbursement of financial aid to the student's account and distributes the remainder of financial aid to the student. This office is also responsible for the control, collection and maintenance of records concerning monies due to the law school.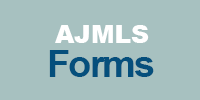 It is the mission of the Office of The Bursar to provide the most professional, responsive and efficient customer service to the students of Atlanta's John Marshall Law School. The Bursar's Office is committed to making its web site accessible to all users and we welcome any comments or suggestions for improvements. All forms for the Bursar's office may be found on the institutional forms page.
Location and Contact
The Bursar's Office is located on the 18th floor of the Law School.
Make a Payment
If you are not the student and you wish to make a payment, please indicate the student's name in the "other" field. We accept all major credit/bank cards.
Check
Checks may be mailed to the Bursar's Office. Please include student's name and law school ID number on the front of the check so we can correctly apply the payment.
NOTE:  The student ID number is not the same as the social security number.
Send checks to:
Atlanta's John Marshall Law School
Attn: Office of the Bursar
245 Peachtree Center Avenue NE, Suite 1900
Atlanta, Georgia 30303
Important Fall 2021 Tuition Bill Due Dates
NEW INFORMATION REGARDING TUITION PAYMENTS:

Tuition and fees that are not covered by scholarships, financial aid, or VA Educational benefits are due at the time of registration and no later than the last day of drop/add – Friday, August 20, 2021. Any balances on accounts, not covered by some form of financial aid after August 20, 2021 will be assessed a $75.00 non-refundable late fee and the account will be placed on a financial hold. Late fees will be assessed each month there is an open balance on accounts (not covered by some form of financial aid).
If a student account is placed on financial hold:
There is no access to email or internet service.
The Law School will not release a student's official transcript for any purpose if the student has not satisfied all financial obligations to the school.
There is no access to grades.
There is no ability to register or be registered for upcoming semester classes.
Any student who has an outstanding balance owing from a previous semester will not be permitted to register for the current semester. Exceptions are made for students who are participants in Tuition Installment Payment Program (TIPP).
Fall 2021 Tuition Installment Program Payment (TIPP) Dates:
Tuition Installment Plan – 1st Installment due Monday, August 16, 2021
Tuition Installment Plan – 2nd Installment due Wednesday, September 15, 2021
Tuition Installment Plan – 3rd Installment due Friday, October 15, 2021
Tuition Installment Plan – 4th Installment due Monday, November 15, 2021
Tuition Installment Payment Program applications can be found on the AJMLS Forms Page.
***Auto-pay transactions will occur Monday-Saturday***
Parking Applications
Parking for Fall 2021 is being finalized and students will receive an email with further details.
Student Loan Refund Request Form
The student loan refund request form for the 2021-2022 academic year is available on the AJMLS Forms page. All new students must submit this form. If you are a returning student with no changes, there is no need to resubmit this form.