On Friday, October 20, 2023, Atlanta's John Marshall Law School (AJMLS) will present The Distinguished Alumni Award to three incredible alumni at the 90th Anniversary Celebration. This year's honorees are Alex Cornejo, Class of 2016, Sarah Cornejo, Class of 2016, and Randy Fry, Class of 1999. The Distinguished Alumni Award is presented to alumni who have obtained distinction in their professional careers. Those honored share the same characteristics of leadership, progressive thinking, high standards, uncompromising integrity, commitment, courage, and confidence. Their careers serve as models for Atlanta's John Marshall Law School students and alumni. Click here to view past award recipients.
Alexandros Cornejo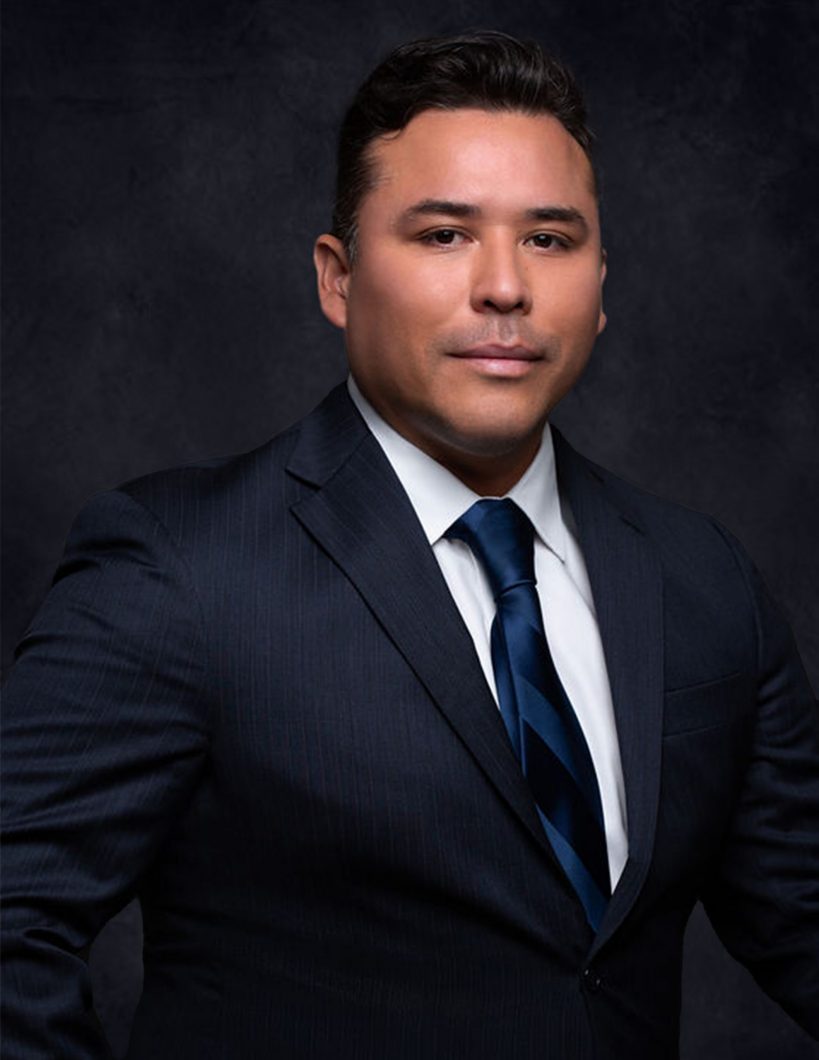 Meet Alexandros (Alex) Cornejo, the accomplished Founder and CEO of a prominent law practice specializing in Immigration, Criminal, and Personal Injury cases. With an unwavering commitment to justice, Alex has made a significant impact in the legal arena. He holds prestigious bar admissions to the New York State Bar, New York Supreme Court, New York Court of Appeals, and the Southern District of New York.
Alex earned his Juris Doctor (J.D.) degree from the esteemed Atlanta's John Marshall Law School, solidifying his legal foundation and honing his expertise. Fluent in English, Spanish, and Portuguese, he possesses exceptional communication skills that allow him to seamlessly connect with a diverse clientele.
Renowned for his comprehensive understanding of Immigration Law, Alex is licensed to practice across all fifty states and U.S. territories, reflecting his dedication to serving clients nationwide. His legal prowess extends to Criminal and Personal Injury law, where he is licensed to practice exclusively in the state of New York. Alex Cornejo's visionary leadership, combined with his multilingual capabilities and extensive legal knowledge, positions him as a prominent advocate for justice and a driving force
within the legal community.
Sarah Cornejo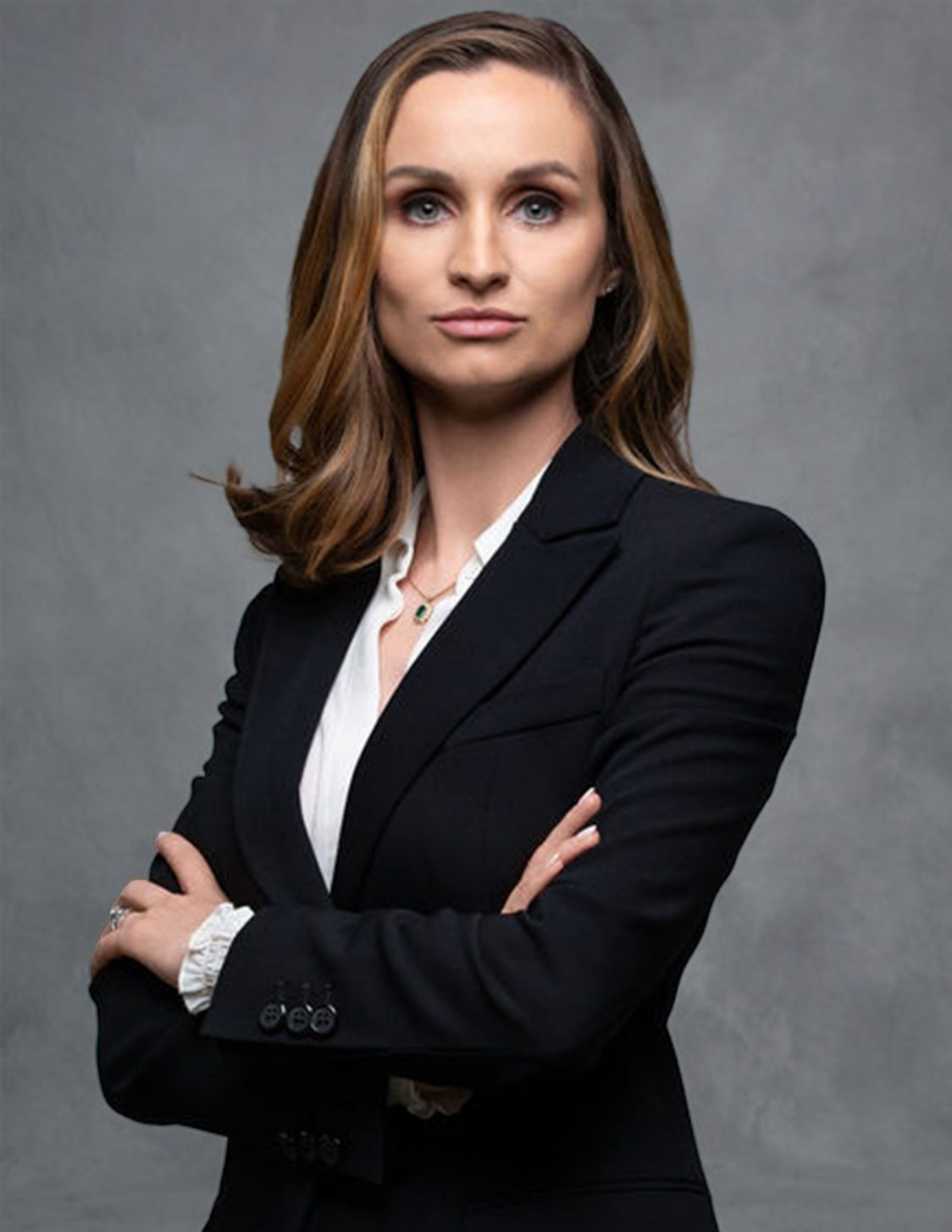 Sarah Cornejo started Sarah Cornejo Law, LLC after spending years as a trial attorney defending personal injury claims and representing insurance companies. Sarah chose the practice of Personal Injury Law because she enjoys helping the injured get the compensation and justice they deserve. She is admitted to practice in all State and Superior Courts of Georgia and is also admitted to practice in the United States District Courts for the Northern District of Georgia.
Sarah attended Kennesaw State University where she earned a B.S. in Political Science with a concentration in legal studies. Sarah also attended Atlanta's John Marshall Law School and served as vice-chair of the advocacy board in addition to class representative while in law school. Sarah competed in mock trial competitions during all three years of law school and won multiple advocacy awards as a top competitor.
Throughout her legal career, Sarah represented a Fortune 100 insurance company as a trial attorney in the litigation of personal injury claims. Sarah is an experienced litigator that has assisted in the litigation of multi-million-dollar personal injury claims and helped to recover millions of dollars for her clients.
Randy Fry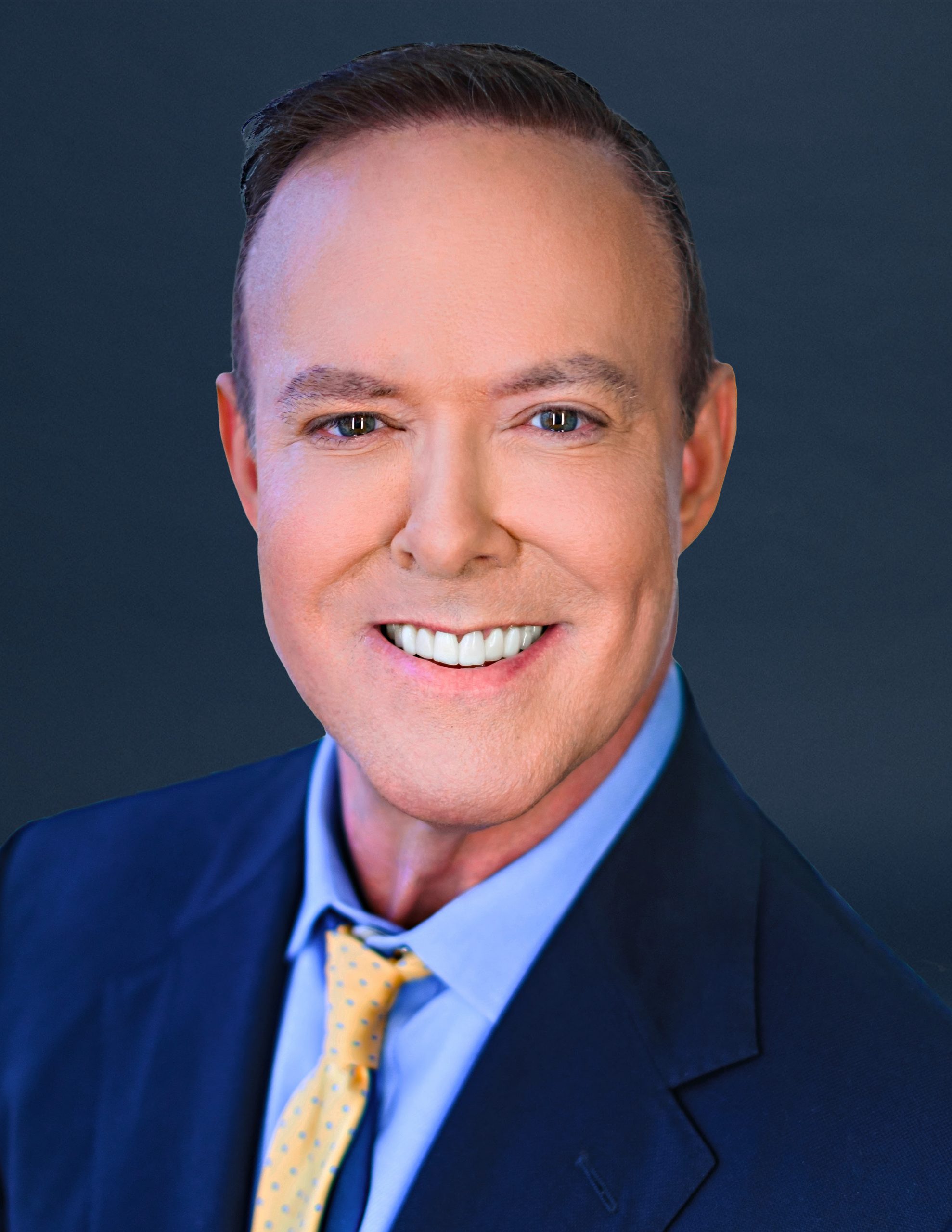 Randal (Randy) Edward Fry is originally from Chattanooga, TN, and is the son of Mr. Vance Fry, a 2-Star Navy Admiral and attorney, and Mrs. Charlynne Fry, a professional musician and music teacher. Randy is a graduate of the public school system in Chattanooga, where he excelled in both cross country and track, and often volunteered with his family at many homeless shelters, food banks, the Ronald McDonald House, activities supporting St. Jude Hospital, and other organizations.
As a child, Randy was identified as having several learning disabilities and significantly struggled throughout his younger years with comprehension and reading. Randy fondly remembers the many years, as a child and teenager, tutored by his musician mom as she taught him to spell and understand various concepts by singing melodies to himself. Through hard work, perseverance, and encouragement from his parents, Randy eventually served as an officer in several high school academic organizations and was elected as President of the Student Body/Student Government Association during his senior year. Randy continued to excel and graduate from high school with honors, receiving several loyalty and service awards upon high school graduation.
Mr. Fry studied at both the University of Chattanooga and Memphis State University, serving a year in the Marine Corp ROTC, before entering Belmont University located in Nashville, TN. After only one year at Belmont, Randy was again elected as President of the Student Body/Student Government Association. His interest in government and politics was exemplified as he enjoyed working as an intern at the state capital. Randy graduated in 1987 with a Bachelor of Science in Business Administration, and a minor in Management. He also received Belmont's most prestigious loyalty/service award.
After graduating from Belmont, Randy remained in Nashville and started his professional life as a banker for two years with Dominion Bank. As Randy often says, that was two years way too long! Inspired by the movie "Cocktail" with Tom Cruise, and with two years of banking behind him, Randy packed a U-Haul and moved to Fort Lauderdale working two years as a server on the beaches of Florida. Loving the Florida lifestyle, but ready to move into his dream career as a trial attorney, Randy began his legal education at Atlanta's John Marshall in 1999. He often recalls that at this time, AJMLS was located in midtown Atlanta, in a building that closely resembled the schoolhouses as depicted in Little House on the Prairie.
After his first year of legal study, AJMLS moved to the Pershing Point location, at which time Randy continued his legal education. During law school, Randy was active in the Student Government Association, volunteered often as an athlete volunteer with Special Olympics, and served as "Lead Elf" for many activities supporting special needs children and adults through the Atlanta Bar Association. Randy has continued his involvement, serving this past December as Lead Elf at his seventy-first event with this organization to date. Mr. Fry graduated from Atlanta's John Marshall Law School in 1999, leading the way in his "Torts" classes, which was a sign of great things to come!
Following graduation, Randy began his legal career as a personal injury litigation attorney with Tillman and York, followed by several years with both Pete Law, PC, and Bruce Hagen, PC. During these years, Randy honed his litigation skills, serving as lead counsel in over two hundred bench trials and over thirty jury trials. In 2011, Mr. Fry pursued his dream of owning a law firm and opened the doors with just a rented desk, rented phone, and windowless office.
Within two weeks of opening the doors, Randy brought Mrs. Gulliana Goehring on board. Over the next eleven years, Ms. Goehring worked hand in hand with Mr. Fry, with Gulliana serving as case manager, paralegal, firm manager, and marketing director. The Fry Law Firm quickly evolved as one of the larger personal injury firms in midtown Atlanta that relies primarily on generating injury cases by supporting communities throughout the state. As Mr. Fry often says, we grew our firm by supporting our communities, not the TV stations. Notably, this past January of 2023, Mr. Fry named Gulliana Goehring, a 2022 graduate of AJMLS, as his partner in which the firm is now Fry/Goehring Trial Attorneys.
As a twenty-seven-year resident of midtown Atlanta, Randy has and remains active with many professional, charitable, and philanthropic organizations. As noted, Mr. Fry has an especially keen interest and heart for working with special needs children and adults. He has also been passionate in his many years of support for AJMLS students and alumni, highlighted by his tenure as President of the Alumni Association from 2020 thru 2022, wherein great strides were made in reinvigorating the alumni association for continued success. Randy resides with his French bulldog, "Atticus Fry," and he enjoys yoga, weightlifting, reading, his church home at Buckhead church, spending time with his family, and traveling the world, with a special heart for his adopted second home of Puerto Vallarta, Mexico.