1933 – 2023
Law School of the South
Petition to form in Fulton County Superior Court, Georgia. To confer "Bachelor of Laws and Master of Laws".
S.B. Fenster
First Dean and CEO.
John Marshall Law School
"Law School of the South" Board of Trustees unanimously vote to amend charter name to "John Marshall Law School".
Day program
John Marshall Law School adds a day program in addition to night program.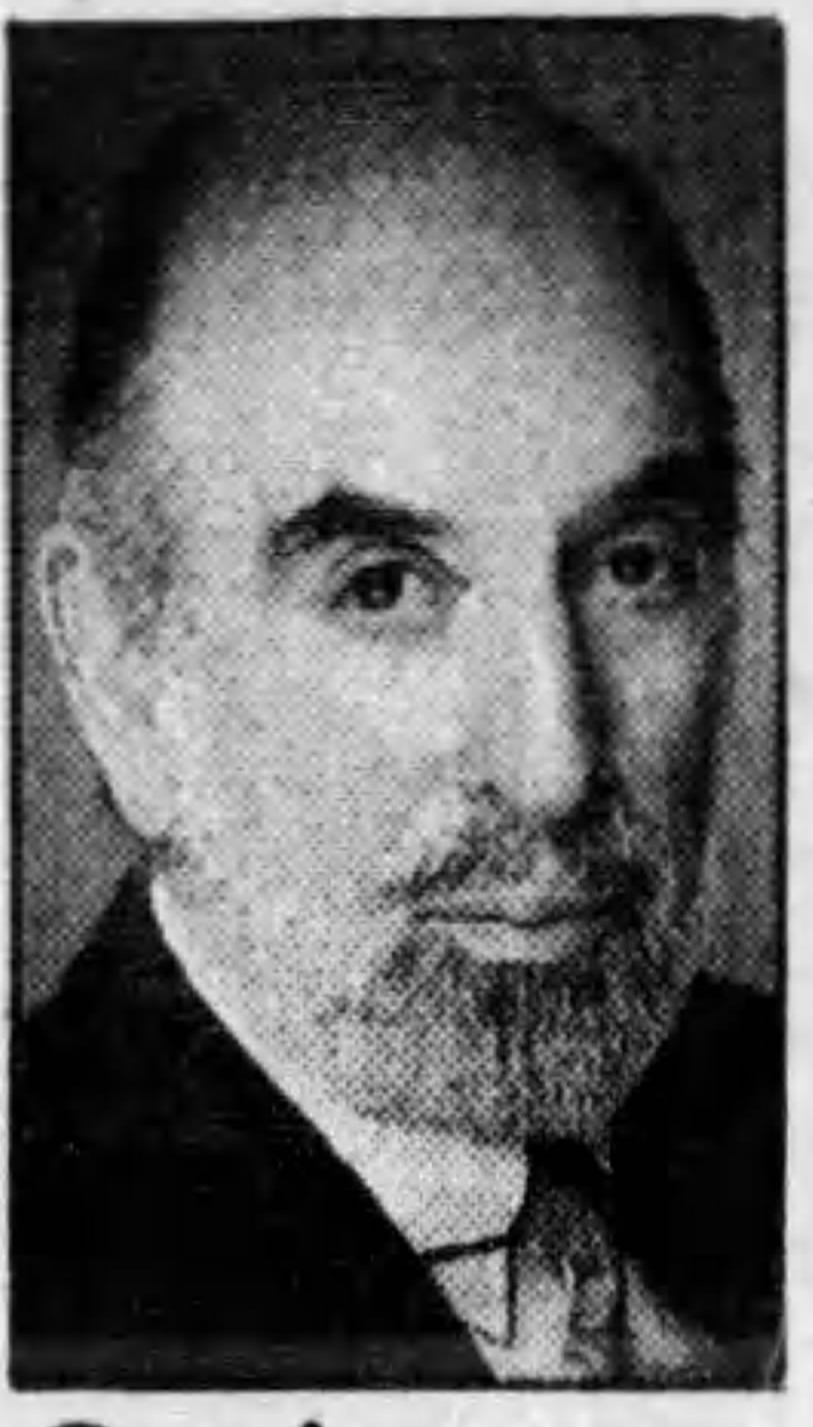 Alfred S. Gussin
Named CEO. Successfully maintained the law school's tax exempt status which maintained the school's Georgia accreditation until ABA accreditation was achieved.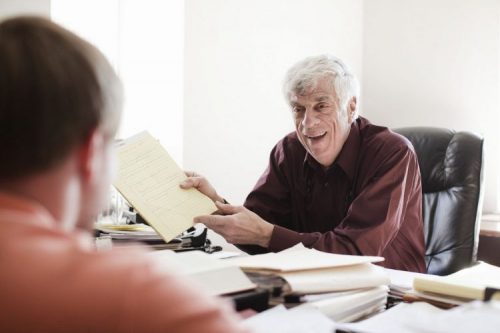 Robert D'Agostino
Named Dean.
Argosy Education Group
Entered a management agreement with AJMLS to aid in securing ABA approval.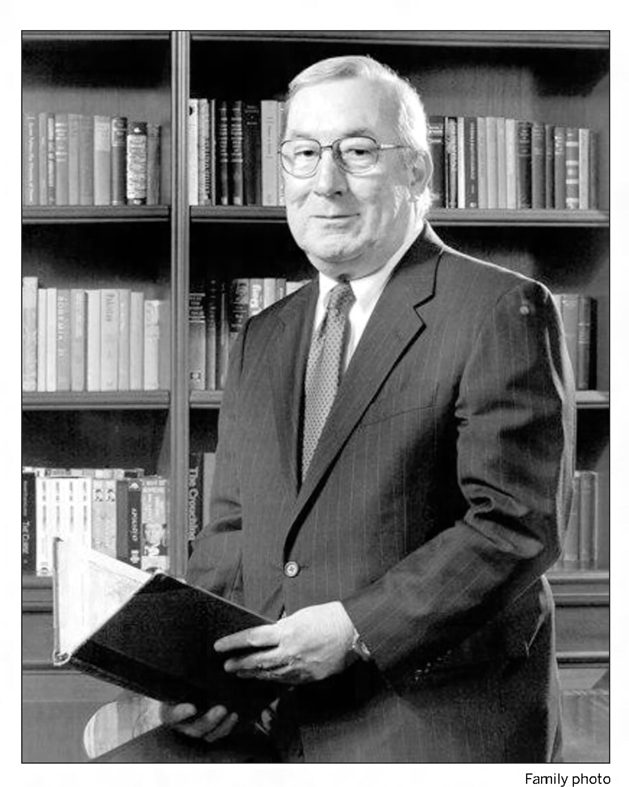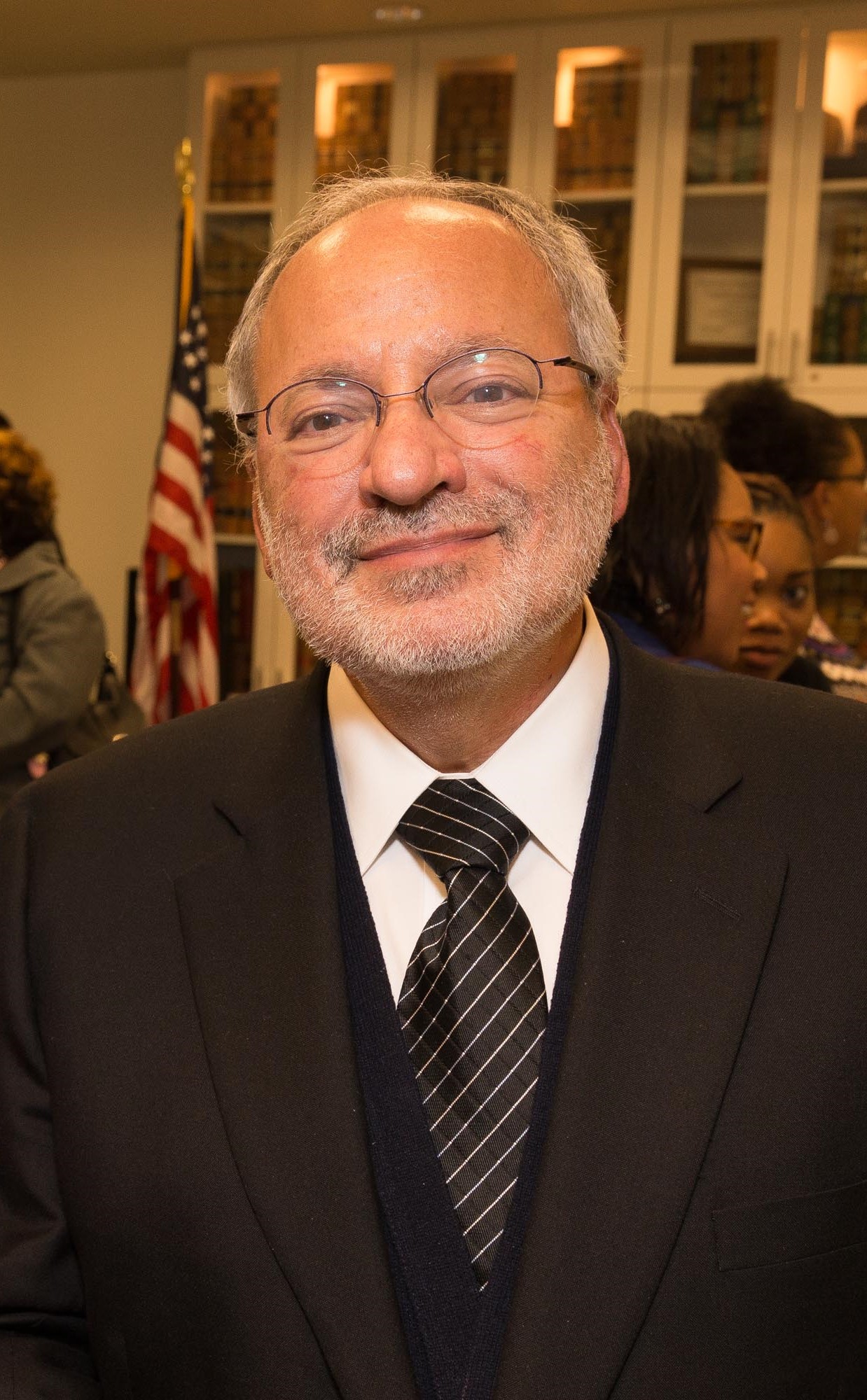 Dr. Michael Markovitz
As Chairman of the Board of the newly-reconstituted John Marshall Law School, Dr. Michael Markovitz invested in its long-term success and ABA
accreditation.
ABA Approval
ABA gives provisional approval.

Richardson Lynn
Named Dean.
ABA Approval
ABA grants full approval.
Employment Law LL.M.
Online program established (not enrolling at present).
Criminal Justice Program
Offered as the Criminal Justice Honors Program until 2018, now offered as the Criminal Justice Certificate Program.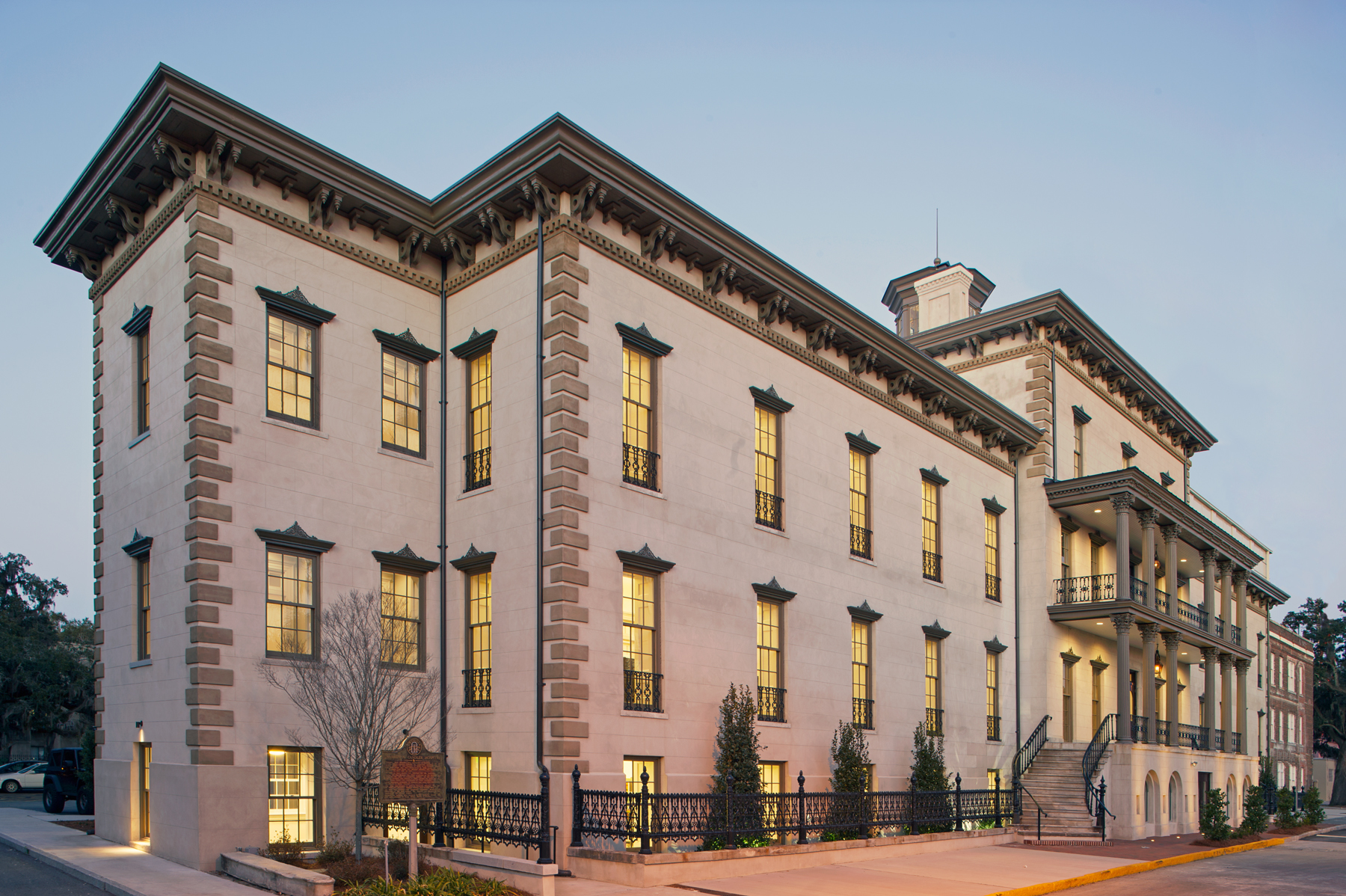 Branch Campus
A Savannah branch is opened and operated for seven years.
American Legal Studies LL.M.
Resident and online LL.M. programs are established (not enrolling at present).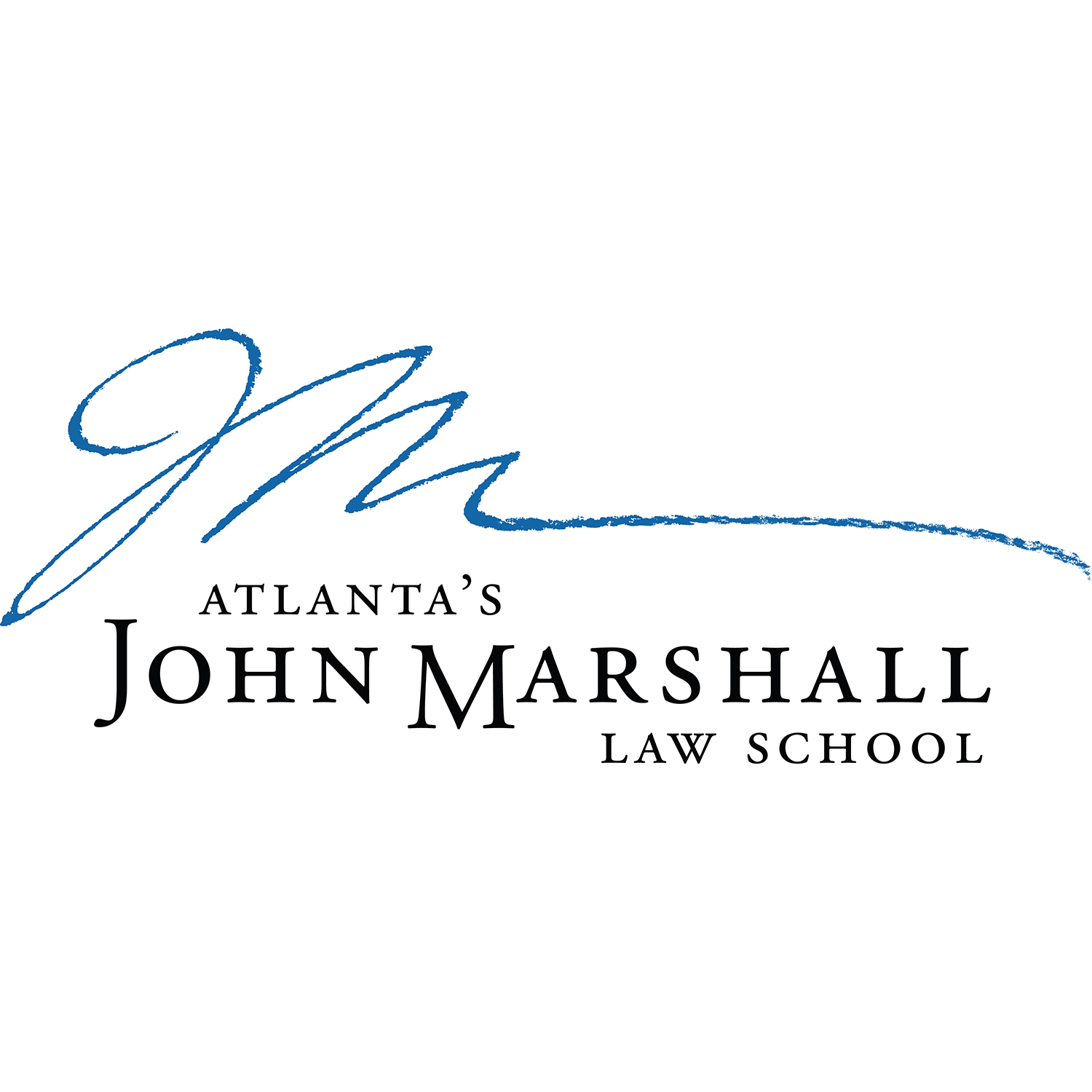 Atlanta's John Marshall Law School
"Atlanta's" is added to the name and the school adopts new logo.
Accelerated J.D.
An accelerated spring entry program was introduced and taught for four successful years.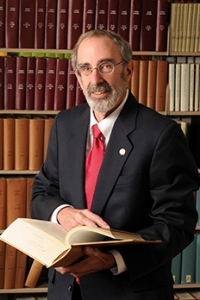 Malcolm L. Morris
Named Dean.
Criminal Justice Certificate Program
Offered as an honors program since 2011, the program change allowed students to earn a certificate with their J.D.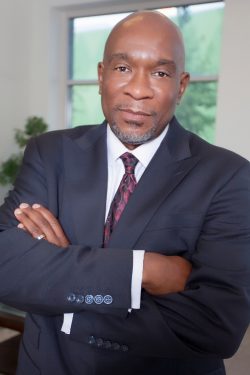 Jace C. Gatewood
Named Dean.
John Marshall Foundation
Established.
Non-profit
Started the New Year as a qualified 501(c)(3) tax-exempt Law School following its conversion effective January 1, 2021.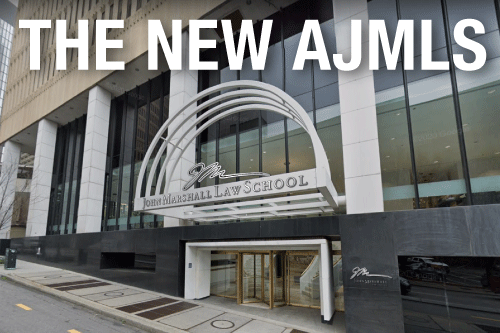 New Downtown Campus
Housed on three full floors of One Marquis Tower and comprises almost 60,000 square feet of classroom and office space, including a spacious law library and courtroom.
The Celebration Brunch
Friday, October 20, 2023
A celebration brunch with the Atlanta's John Marshall Law School community and distinguished guests. Please note, this event is not for current students, there will be an additional celebration specifically for students.
A tradition that has stood the test of time is that Atlanta's John Marshall Law School has offered a quality educational opportunity to non-traditional or adult learners, and to other significantly underserved segments of Georgia citizenry. Originally a night school, specifically serving the opportunity to legal education to those who needed to continue working full-time, as well as to minority and women who other Georgia universities were not yet welcoming, grew to become ABA Accredited and educate all aspiring law students at a competitive level.
90 years later, those core values remain, and the Law School proudly serves both traditional and non-traditional students, with its most recent incoming class representing 15 birth countries and seven native languages.
What has "non-traditional" meant to AJMLS over the last 90 years? The student population and 3,700+ alumni represent some of the most fascinating scholars, many of which, did not meet their education without extreme perseverance:
Johnnie Paul Jones, one of the first Black police officers in Atlanta, completed evening coursework at the Law School to gain his eligibility to train.
McAlister Upshaw, graduated third in his class after taking all classroom notes in Braille and having cases read aloud to him in the law library by his family.
Leon Szczekacz-Rosen, the first refugee after WWII to be awarded a law degree in Georgia, passed the Georgia Bar on his first attempt after attending AJMLS. He survived seven Nazi concentration camps, four Soviet Union prisons, and hard labor in Siberia before his relocation to Atlanta.
Weldon Shows, former mayor of the city of North Atlanta in the late 1940s, attended evening classes at AJMLS while working as a broadcast engineer at WGST.
Johnny Popham, former New York Times Bureau Chief, began his second career at AJMLS after an award-winning multi-decade career in journalism.
Judge Harold R. Banke, a U.S. Army veteran, served as Agent in Security Intelligence Corps (S.I.C.). On release from the Army, he was employed with the Veterans' Administration and earned his law degree at AJMLS in the night program. He went on to serve as City Attorney (Riverdale and Morrow); Deputy Assistant Attorney General; County Attorney (Clayton); Assistant Solicitor-General, Solicitor-General, and Judge, Superior Court, Clayton Circuit, 1961-1977, the last 15 years as Chief Judge; appointed to Court of Appeals of Georgia in 1977 by Governor George Busbee; Chief Judge, January 1,1985, to December 31,1986; Presiding Judge, January 1,1987.
Gwinnet Superior Court Judge Fred A. Bishop, Jr., attended AJMLS while working as an aerospace dynamics engineer at Lockheed Aeronautical Systems.
Barry Morgan, Solicitor General of Cobb County, was a band director and educator at local Atlanta high schools for nearly a decade before attending night classes at AJMLS.
David Wolfe played football at UGA and was a stand-up comedian before attending AJMLS. He went on to become a founding member of the Georgia Innocence Project.
Former U.S. Congressman Doug Collins of Georgia's Ninth District attended AJMLS part-time while serving in the Georgia House of Representatives.
Captain Richard Charles earned his law degree at AJMLS while serving as a Delta pilot for 35 years. He also ran a small cattle farm and trucking business.
Judge G. Alan Blackburn served 18 years on the Georgia Court of Appeals, including two years as chief judge. He attended AJMLS at night while working for Southern Bell Telephone Company and raising his family.
Judge Rhonda Kreuziger, Superior Court Judge in the Griffin Judicial Circuit, worked as a forensic serologist in Louisiana and forensic toxicologist in Texas prior to law school.
Neera Bahl attended college in India and attended AJMLS after a career of more than 20 years in medical and scientific research at Emory University and the University of Alabama. She now operates her own law firm.
Dr. Schlachter, a board-certified neurosurgeon, performed over 10,000 surgical procedures on the brain and spine and was the neurosurgeon on call for the President of the United States for the Atlanta area. After retiring from medical practice following an injury, he attended AJMLS, opened his own practice, and serves the AJMLS Board of Directors.
2023 Georgia Speaker of the House, Jon Burns, attended law school at night at the former Savannah campus.
Atlanta's John Marshall Law School's tradition of serving non-traditional students has also supported a diverse student body of driven adults supporting young families, educators, law enforcement officers, doctors, pilots, service members, and professionals seeking second careers.
The continued success of the Law School's alumni, printed in bold headlines or a friendly email to a professor sharing how their class helped close a case, is celebrated by all who walk the AJMLS halls. Atlanta's John Marshall Law School alumni contribute to the legal community by shattering ceilings, representing the underrepresented, and possessing a strong social conscience in all facets of their work. Throughout time, our alumni have made an impact both in and out of the courtroom:
Captain E. H. Howell, a paratrooper in Normandy on D-Day, returned from WWII a purple heart recipient and resumed private practice in Atlanta.
Benjamin Fortson Jr., involved in a car accident that permanently paralyzed him from the waist down, served two terms in the Georgia House of Representatives, was elected to the Georgia Senate, and appointed Georgia Secretary of State by Governor Ellis Arnall in 1946. He remains the longest serving Secretary of State in Georgia.
Judge Isaac Jenrette was the second Black Georgian to serve the Fulton County Superior Court bench in the early 1980s.
Richard Gautier Lane, a WWII veteran, served in the Georgia House of Representatives from 1966 to 1984, and announced the Friday night football games for the Woodward Academy War Eagles.
Arthur M. Kaplan, a Atlanta municipal court judge, gave emergency treatment to 20,000 citizens, taught first aid to 10,000, and lectured another 50,000 on trauma and emergency care as a volunteer paramedic. He was awarded the U.S. Secret Service Director's Award for voluntarily training agents for 35 years.
Thelma Kaushak ran a homeless shelter in the Atlanta suburbs.
In 1991, Clyde E. James was named "Morehouse Alumnus of the Year".
Atlanta Police Sergeant, David Yood, served 21 years in uniform prior to attending AJMLS. After passing the bar exam, he practiced civil law and served Atlanta kids as "officer friendly" while still on patrol.
J.D. Hewatt served as the Snellville Chief of Police for 19 years, and served 38 years total in law enforcement.
In 1998, Judge Alvin Wong was the first Asian-American elected to a judgeship in the south.
In 2004, Judge Gloria Darty Reed was Clayton County's first full-time Black magistrate judge.
Joe "Pig Iron" Shifalo, was a musician and civil rights activist. He started the Little Five Points Community Center and helped save the Candler Park golf course.
David Windecher, a former gang member with a Florida rap sheet, went on to pass the bar exam in Georgia and Florida, become a bestselling author, open his own law firm, land a spot as a legal commentator for Nancy Grace, and open a successful Atlanta non-profit: Rehabilitation Enables Dreams (RED).
Robert Alvin Jordan, jazz enthusiast, worked nearly 30 years as a teacher and social worker for Atlanta Public Schools. He also hosted a jazz show on Clark Atlanta University's WCLK radio station and served as a deacon and Sunday school teacher at Ebenezer Baptist Church.
Ronald B. Ramsey Sr. was the first Black Georgian to hold the office of Municipal Court Judge for the City of Stone Mountain. He was a member of the Georgia State Senate from 2007 to 2015.
Judge Angela Duncan, Superior Court Judge for Gwinnett County, was the first openly gay superior court judge in Gwinnett County and was the 2021 AJMLS commencement speaker.
Adam Malone, a top 10 attorney in Georgia by Super Lawyers, endowed the S. Bradley Houck Memorial Scholarship honoring his late friend and classmate. Adam's gift is the largest in the Law School's 90-year history.
Louise Thornton Hornsby, 2022 AJMLS Lifetime Achievement Award recipient, was the sixth Black woman to pass the bar in the State of Georgia.
Residing in six campuses in Atlanta and two in Savannah, Atlanta's John Marshall Law School most recently opened its renovated campus in the Marquis One Tower in Downtown Atlanta. One of the first campus sites at the former Zahner Building, now the site of the Federal Reserve Bank, was just blocks away from the current campus. At the helm, 10 Deans have advanced the institution through nonprofit conversions, ABA accreditation, and program growth from evening-only courses to day courses and a criminal justice program.
It is our profound pleasure to celebrate our 90th anniversary with our community, we hope you share in our excitement for this milestone and join us for an event this year.
Fundraising for a Cause
Announcing the celebratory creation of the 90th Anniversary Student Success Award. The discretionary nature of this fund will enable the Law School's leadership to be flexible and support a range of campus activities. The 90th Anniversary Student Success Award makes the Atlanta's John Marshall Law School experience possible, from scholarships and symposiums to internships, advocacy team competitions, and student organizations.
Be a part of this celebratory fund and follow our success.