Eligible hours must be completed between October 1st and October 31st
Welcome to October AJMLS,
There are several ways to develop the professional identities of law students and new attorneys, however, none-more impactful than pro bono service.
Especially now, in this time of economic turmoil, practice by way of service provides essential representation and resources to those who need it most. During the wake of the pandemic, the rate of Americans in need of critical civil legal service grew, further widening the justice gap (Flagg, 2022). Populations including Veterans, senior citizens, and individuals from low-income households face legal issues around access to safe housing, health care, employment, and more, often without representation. To put this into perspective, in 2021, legal aid organizations across the U.S. received almost 1.9 million requests for assistance from low-income individuals. In 2022, low-income Americans were without assistance for more than 90% of their substantial legal issues. lack of representation results in further widening the justice gap and increasing costs for individuals who are already financially burdened. In addition to legal representation, pro bono services such as providing legal education, volunteering to improve voting rights, and assisting with local government issues are all meaningful ways to serve for the public good.
"The best way to find yourself is to lose yourself in the service of others." – Gandhi
While each day presents an opportunity to make a meaningful contribution to society at large, the month of October represents a time to showcase a renewed spirit of service through legal stewardship. As we enter into this season of pro-bono, let us demonstrate a commitment to serving the very community that has served our law school for more than 80 years. With the law school's close proximity to more than 100 public interest and government organizations, pro bono opportunities are boundless, and assistance is greatly needed. By participating in pro bono activities and encouraging law students to follow suit, we contribute to their development as compassionate practitioners, we build on Atlanta's John Marshall Law school legacy, we provide critical services to individuals who may not otherwise have the means to afford them, and we demonstrate our dedication to "preparing highly skilled, ethical, and professional lawyers who possess a strong social conscience" (AJMLS Mission, 2022).
Students are eligible for the following pro bono awards,
1. The Chief Justice Leah Ward Sears Pro Bono Award
2. Excellence In Pro Bono Service Award
For detailed information on pro bono programs,
· Join Us here to reach our goal of 500 pro bono hours during the month of October.
· For a list of organizations and pro bono opportunities click here.
· Instructions to log your pro bono hours in 12Twenty can be found here.
Have a great month!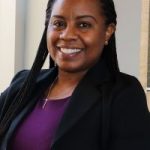 All the Best,
J.L. Wyatt-Keyton, PhD
Executive Director of Career Services and Professional Development
The Community Needs YOU!

Atlanta's John Marshall Law School (AJMLS) has a strong pro bono culture. We recognize the growing severity of unmet legal needs of the poor and disadvantaged in the state of Georgia. As such we encourage and support the participation of our students, faculty, alumni, and staff in pro bono activities. AJMLS provides a broad range of pro bono opportunities to ensure that our law school community can participate in pro bono activities.
October is Pro Bono Month