Atlanta's John Marshall Law School (AJMLS) congratulates Jim Jenkins, Class of 2009; Daniel Justus, Class of 2014; and Chinny Law, Class of 2014 for their recent acceptance to the Georgia Trial Lawyers Association (GTLA) LEAD (Leadership Education and Advanced Direction) Program for 2018-2019.
The GTLA LEAD Program was founded in 2013 for the purpose of educating GTLA's youngest and newest members on both the benefits and the expectations of membership, building strong relationships between young promising trial lawyers from all four corners of our state as well as diverse trial practice areas, and ultimately to better prepare tomorrow's leaders today.*
Jim Jenkins, Class of 2009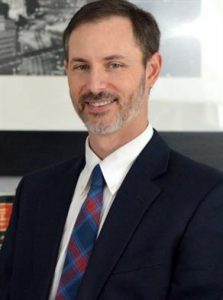 While at Atlanta's John Marshall Law School, Jenkins was a seven-time Dean's Award recipient. From August of 2009 until August of 2010, Jenkins was the law clerk/staff attorney for the Superior Courts of the Northern Judicial Circuit, primarily working with Chief Judge John H. Bailey, Jr. Following his clerkship, Jenkins practiced law with his father, at Jenkins Law, LLC, in a general law practice primarily consisting of domestic relations, personal injury, criminal defense, contract litigation, estate matters, corporate law, and real estate law. He spent a great deal of time in the courtroom litigating all types of cases. Additionally, Jenkins is a registered neutral and has mediated many cases privately and for the 10th District Alternative Dispute Resolution program, ranging from personal injury to divorce and custody lawsuits.**
Daniel Justus, Class of 2014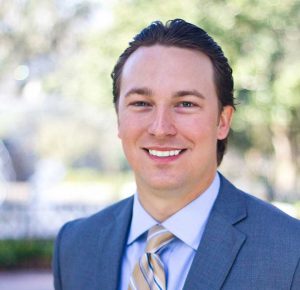 While at Atlanta's John Marshall Law School, Justus served as Executive Chairman of the Trial Advocacy Team and Executive Vice-Chairman of the Moot Court Honor Board. During his tenure with these organizations, Justus was a member of five national law school trial competition teams including Atlanta's John Marshall's first ever Georgia Intrastate Championship team, defeating the twelve time defending champion, University of Georgia. Additionally, he received the Southern Illinois Invitational Best Witness Examination Award and was the recipient of Atlanta's John Marshall's 2014 Excellence in Trial Advocacy Award. In 2017, Justus was honored by the American Institute of Legal Advocates as a "Personal Injury Rising Star" and by the American Institute of Personal Injury Attorneys as one of the 10 Best Personal Injury Attorneys for Client Satisfaction.***
Chinny Law, Class of 2014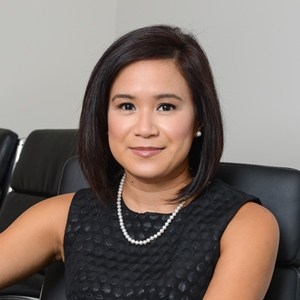 While at Atlanta's John Marshall Law School, Law graduated in the top twenty percent of her class. She has tried and appealed cases before the State Board of Workers' Compensation and has participated in successful mediation settlement conferences. Furthermore, she has written appellate briefs and delivered oral arguments before the Board's Appellate Division. Law is the recipient of the 2018 Ingrid Rosenthal Leadership Scholarship, which is given by the Workers Injury Law & Advocacy Group (WILG), a national organization dedicated to representing the interests of injured workers and their families. Law is also a graduate of the Georgia Bar's prestigious Young Lawyers Division Leadership Academy and recipient of the Georgia Association of Women Lawyers Foundation Scholarship.****
The Law School is proud of its alumni and we look forward to following their careers!
*GTLA
**Jenkins Utley, photo also courtesy
***Lasky Cooper Law, photo also courtesy
****Ramos Law Firm, photo also courtesy