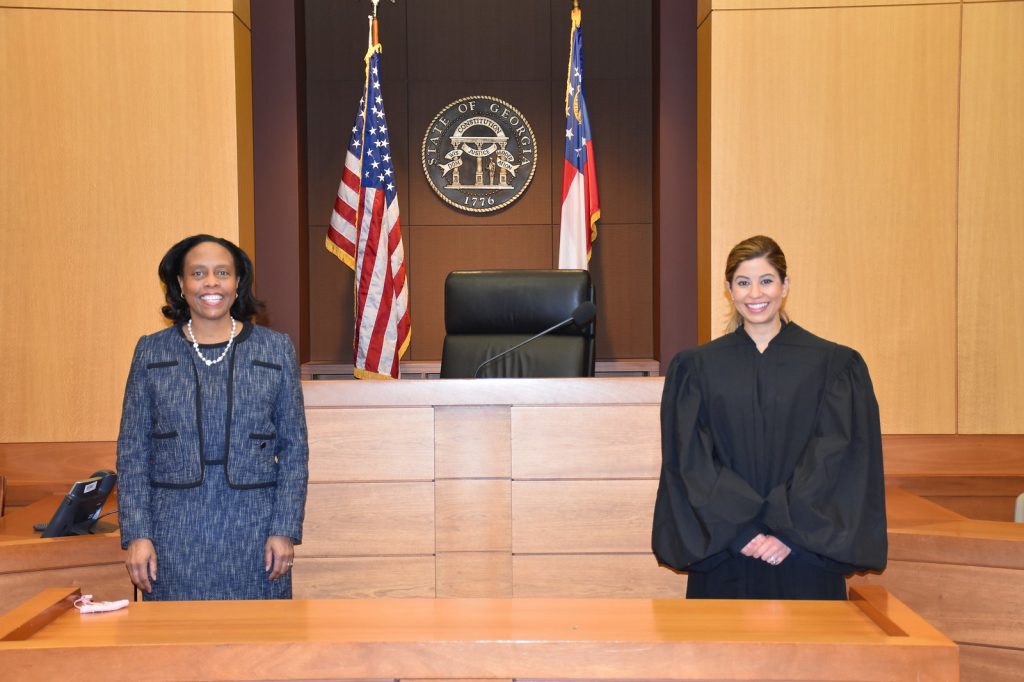 Atlanta's John Marshall Law School (AJMLS) congratulates Ashley Gholamhosseini, Class of 2011, for her recent appointment as a Fulton County magistrate judge.
Gholamhosseini, who was appointed to the Fulton County Magistrate Court bench on May 8, 2020, said "This opportunity to serve the citizens of the county where I was born and where I proudly live means the world to me. I am humbled by the task before me. There is work to be done, and I am grateful for the trust Chief Judge Cassandra Kirk has placed in me."
An Atlanta native, Gholamhosseini graduated in the top 15 of her class at Atlanta's John Marshall. She was a member of the moot court team where she competed nationally and also served on the Atlanta's John Marshall Law Journal where her legislative summary was published in 2011. She also received the CALI Award for Immigration Law and received academic scholarships from Just the Beginning Foundation and the Georgia Association for Women Lawyers Foundation. In 2011, She and four other students were named Peer Mentors of the year for mentoring 1L and 2L students at AJMLS. During law school, Gholamhosseini externed under the Third Year Practice Act at the Gwinnett County District Attorney's Office and the Fulton County District Attorney's Office.
The future Judge Gholamhosseini began her legal career as a prosecuting attorney for Georgia's two most populous counties. As a criminal prosecutor, she gained a significant amount of trial experience and helped thousands of crime victims. Her trial experience let to her joining Bey & Associates' litigation department as a trial attorney in their Atlanta office. She later joined Bader Scott Injury Lawyers as a trial attorney and attorney captain in their personal injury department.
Gholamhosseini is a member of the Georgia Association for Women Lawyers (GAWL). She successfully completed the prestigious ATLA Ultimate Trial Advocacy Course: Art of Persuasion at Harvard Law School in Cambridge, MA and was a featured panelist at the American Association for Justice, Women's Caucus in Denver Colorado.
Gholamhosseini resides in Atlanta with her husband Michael Drake, Esq.
The Law School is so proud of Judge Gholamhosseini and we look forward to following her career on the bench!
*Photo courtesy of Timothy Ezell