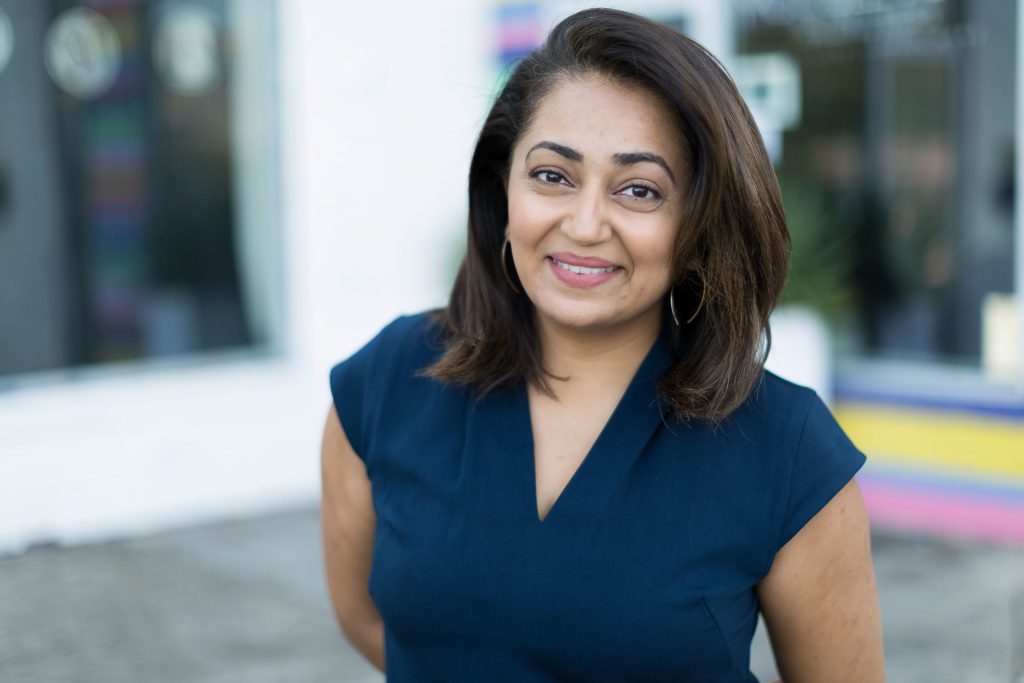 Atlanta's John Marshall Law School (AJMLS) congratulates Alpa Amin, Class of 2010, for her recent promotion. As of January 1, 2021, Amin will become the Georgia Asylum and Immigration Network's new Executive Director.
At AJMLS, Amin was a founder of the Immigration Law Society, research assistant to Judge Renata Turner (former Director, then Associate Dean of Experiential Learning, now Juvenile Court Judge), editor of "For The Public Good" (AJMLS' public interest newsletter), and heavily involved in the planning/preparation of the Youth & Law Summit (which was spearheaded by Judge Turner and others).
Amin said, "The practical experience I gained through an externship with Raksha during my second year of law school, coupled with my participation in Professor Joe Rosen's immigration law course and subsequent Asylum seminar, really paved the way for me to do the work that I'm engaged in now."
Amin is the Director of Legal Services at the Georgia Asylum and Immigration Network (GAIN). She began her work with GAIN in 2008 as a Law and Policy Assistant, and in 2009 with the support from Greenberg Traurig and King & Spalding, she was awarded an Equal Justice Works Fellowship to establish GAIN's Victims of Violence Program. In her current position, she oversees the provision of pro bono legal services through GAIN's Asylum and Victims of Violence Programs. She recruits, trains and mentors pro bono attorneys from the Atlanta legal community and provides direct representation to immigrant victims of human trafficking, domestic violence, and sexual assault who need assistance with filing T-visas, U-visas, VAWA Self-Petitions, and Battered Spouse Waivers. She works closely with federal, state, and local law enforcement and is a frequent guest speaker on issues affecting immigrant victims of crime. Amin is a 2018 graduate of the FBI Citizens Academy, Workgroup Chair of the Georgia Statewide Human Trafficking Task Force, a former Adjunct Professor of Immigration Law at Atlanta's John Marshall Law School, and a graduate of the Leadership Buckhead Class of 2016. She has been recognized by Georgia Trend Magazine as one of Georgia's Top 40 Under 40 and is the recipient of the Atlanta Bar Association's 2018 Rita A. Sheffey Public Interest Award. She is a graduate of Virginia Tech University and Atlanta's John Marshall Law School.
Amin went on to say, "I benefited greatly from the guidance and tutelage of so many professors, executive/administrative staff, and of course my classmates (now colleagues). I'm grateful for their faith in me, then, and their unwavering support since."
We are so proud of Alpa's commitment to GAIN's mission and the immeasurable impact she has had on the Georgia legal community. We look forward to following her journey as the Executive Director of GAIN!
Alpa will also be featured in the upcoming Alumni in Action event on October 8, click here for additional information.