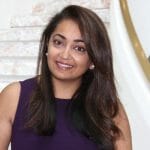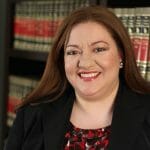 The Atlanta Bar Association is hosting their 11th Annual Celebrating Service Luncheon today at the Commerce Club. The luncheon is a celebration honoring legal professionals who have made significant impacts on our community through their dedication to public service.
Atlanta's John Marshall Law School (AJMLS) Professor and Director of the Criminal Justice Certificate Program, Jonathan A. Rapping, is delivering the keynote address. Rapping will talk about the important role that lawyers play in addressing some of society's most pressing problems and inspire the audience to find ways to take on these challenges. In addition to his roles at AJMLS, Professor Rapping serves as the President and Founder of Gideon's Promise, is a Visiting Professor of Law at Harvard University Law School, and is a frequent presenter and contributor to national conversations on criminal justice reform. Rapping is also the recipient of the prestigious MacArthur Foundation Genius Grant.
Among the honorees of today's luncheon are two outstanding AJMLS alumna: Alpa Amin, Class of 2010, and Vanessa Kosky, Class of 2005. Alpa Amin is the recipient of the Public Interest Law Section Rita A. Sheffey Public Interest Award. Amin graduated from AJMLS in 2010 and is the Director of Legal Services at the Georgia Asylum & Immigration Network (GAIN). Vanessa Kosky is the recipient of the Guardian ad Litem of the Year Award. Kosky graduated from AJMLS in 2005 and is a sole practitioner of The Law Office of Vanessa Kosky, P.C.
Thank you to our AJMLS community and to all the honorees at today's luncheon for your dedication to public service.