*How Atlanta Ranked in 2019: Highlights
| Ranking | Source | Date |
| --- | --- | --- |
| #1 Metro Area for Economic Growth Potential (among large metro areas) | Business Facilities | July 24, 2019 |
| #1 City for Availability of Internships (tie) | WalletHub | May 21, 2019 |
| #1 Most Efficient Airport in North America (for the 16th consecutive year) | Air Transport Research Society | July 2019 |
| #1 World's Busiest Airport (for the 21st consecutive year) | Airports Council International | March 2019 |
| #1 Moving Destination in the Nation (for the ninth consecutive year) | Penske | January 16, 2019 |
| #1 City for Most Dog Friendly Restaurants per Capita (tie) | WalletHub | August 6, 2019 |
| #1 City for Gaming Environment | WalletHub | June 5, 2019 |
| #1 City for Most Engaged Soccer Fans (tie) | WalletHub | August 14, 2019 |
| #1 Sports Facility (Mercedes-Benz Stadium) | Sports Business Journal | May 22, 2019 |
| #1 City for Major League Soccer Attendance (Atlanta United FC) | Soccer Stadium Digest | August 11, 2019 |
| #1 Best Performing MLS Team (Atlanta United FC) | WalletHub | August 14, 2019 |
| #1 City for Lowest Travel Cost & Fewest Hassles | WalletHub | May 15, 2019 |
Atlanta's John Marshall Law School campus is centrally located in the social, cultural, and economic hub of the South. In close proximity to many of Atlanta's thousands of law firms, as well as government offices, state and federal courts, and legal non-profit organizations, the law school is ideally situated in the city's thriving legal community. Atlanta also boasts an extensive array of arts, theatre, music, sports and recreational events, making it an exciting place to live.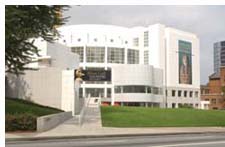 Nestled in the heart of Midtown Atlanta, John Marshall Law School is surrounded by restaurants, coffeehouses, museums, shops, theatres, parks, and some of the city's best nightspots. Just two blocks away is the Woodruff Arts Center, encompassing the Atlanta Symphony Orchestra, the Alliance Theatre, the 14th Street Playhouse, and the High Museum of Art, which features the largest and most comprehensive collection of art in the Southeastern United States and showcases special exhibitions year-round. The Fox Theatre, a well-known Atlanta landmark, hosts the Atlanta Ballet, the Atlanta Opera, touring Broadway productions, distinguished musicians, and film festivals. Also located in Midtown are the Atlanta Botanical Gardens, the Center for Puppetry Arts, the Whole World Theatre, the Margaret Mitchell House and Museum, and various other special interest museums.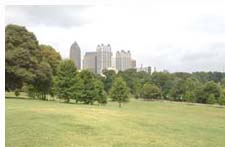 Residents of the city enjoy spending recreational time under the warm southern sun. Less than a mile from campus is Piedmont Park, where Atlantans go to play, relax, and congregate for festivals, parades, concerts, and outdoor movies. In the Downtown area, easily reached from Midtown, residents visit Centennial Olympic Park, the historic Oakland Cemetery, and Zoo Atlanta, home to the giant pandas. Just a few miles east of Downtown is the Fernbank Museum of Natural History, where visitors can find the world's largest dinosaurs, as well as the Star Gallery and IMAX® Theatre. Within the city limits there are two amusement parks, Six Flags and White Water. And for outdoor enthusiasts, the north Georgia mountains can be reached in just over an hour.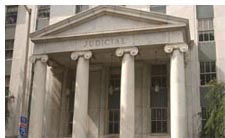 Sports fans also find events easily accessible, as Atlanta is home to teams representing all four major professional league sports and is the only city in the U.S. to have all of its major sports facilities centered downtown. The city is also a consistent host to major sporting events such as the World Series, PGA Championship, Super Bowl, and the Final Four. With such a diverse range of art, music, dance, sports, festivals, and outdoor activities, residents of Atlanta are never at a loss for something to do.
*Courtesy Atlanta Chamber of Commerce