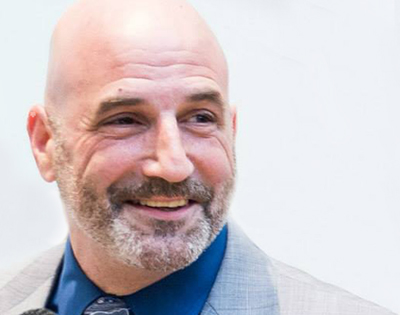 Atlanta's John Marshall Law School (AJMLS) Professor and Director of the Criminal Justice Certificate Program, Jonathan Rapping, was recently appointed by Mayor Keisha Lance Bottoms as Co-Chair of the new Use of Force Advisory Council in Atlanta. 
Mayor Bottoms issued an Administrative Order to convene an Advisory Council comprised of community members and partners to examine the City's use of force policies and procedures. The Advisory Council will make recommendations for operational or legislative changes to the City's existing use of force policies.*
Professor Rapping is not new to inspiring reform, as the President and Founder of non-profit Gideon's Promise, his work and support to public defender offices across the nation is transforming the criminal justice system. The vision of Gideon's Promise is We envision a nation where every person has access to zealous, outstanding representation necessary to ensure "equal justice for all" in the criminal justice arena.
On June 3rd, Gideon's Promise launched its new weekly podcast hosted by Professor Rapping. Gideon's Promise: The Podcast explores the critical role of public defenders in systemic justice reform. Each episode explores a wide range of issues facing marginalized communities with subject matter experts, key opinion leaders, and people impacted by the American criminal legal system.
Rapping is a passionate educator, both at Atlanta's John Marshall Law School and Harvard Law School. Recently, Law360 interviewed him for their Access to Justice series. In the piece, Jon Rapping Talks Pandemics, Protests And Public Defense, he addressed a question specific to teaching:
As a teacher, what do you have to say to law students preparing to enter the workforce during a pandemic and widespread civil unrest over the justice system?

I came to, and remain at, John Marshall because of its mission to prepare students for practice who otherwise would not have access to law school. Roughly half our students are students of color. They are disproportionately impacted by the issues that give rise to the protests we are seeing and disproportionately likely to use their law degrees to address these problems.

At orientation for first-year students, I say to them, at the end of your first year you'll have read countless cases. But I bet you couldn't tell me one thing about a single person behind those cases. And that's because of the way we train lawyers. Good lawyers are people who can mechanically follow a set of steps to arrive at a logical conclusion. When lawyers then enter the system we do the same thing — we see people as cases to resolve and legal issues to address, not as human beings. We dehumanize.

But If we're going to ever have a criminal justice system that treats people fairly, we have to humanize it. And public defenders are really doing that.
As ongoing national protests against police violence take place, Professor Rapping is an ally and passionate public speaker. He was a keynote speaker this past week at the Public Defenders for Black Lives Rally in Atlanta, hosted by the ACLU of Georgia, Cochran Firm, Gideon's Promise, and Southern Center for Human Rights.
Also this past week, Rapping served as one of five panelists for Microsoft's Criminal Justice Reform Atlanta Forum. This was a partnership between Microsoft's Corporate, External, and Legal Affairs (CELA) division, the African American/Black Employee Network (AA/BEN), and the Blacks at Microsoft (BAM) employee resource group to host a series of Criminal Justice Reform town halls across our nation. Other panelists included Hip Hop star David Banner, Civil Rights attorney Chris Stewart (represents George Floyd's family), Doug Ammar, ED of Georgia Justice Project, and Judge Beryl Anderson.
Thank you to Professor Rapping for all that you do, in and out of the classroom. Atlanta's John Marshall Law students will forever be impacted by your teaching and leadership.
*Press Release: Mayor Keisha Lance Bottoms Appoints Members to Use of Force Advisory Council