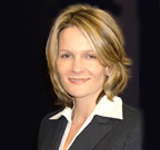 The Department of Justice (DOJ) recently recognized the 13th annual World Elder Abuse Awareness Day by hosting an event in Washington, DC. Atlanta's John Marshall Law School (AJMLS) Professor Lisa Tripp was invited to attend and speak at the event, where next steps in seeking nationwide elder justice were announced.
Tripp is a consultant to the Centers for Medicare and Medicaid Services (CMS), and is a frequent speaker and contributor at conferences around the United States and abroad. Professor Tripp's research and scholarship focuses on areas of U.S. and international law, while on the domestic front, she is an expert on federal regulations governing health facilities. With this expertise, Tripp spoke at the DOJ event about the federal government's health and safety regulations and how those regulations are enforced.
The Law School thanks Professor Tripp for her contributions and ongoing efforts to help protect and empower our seniors.