Originally introduced in the October AJMLS Dispatch, an SBA publication, we are pleased to introduce the 2021-2022 SBA Class Representatives.
1L Full-Time Section A Representatives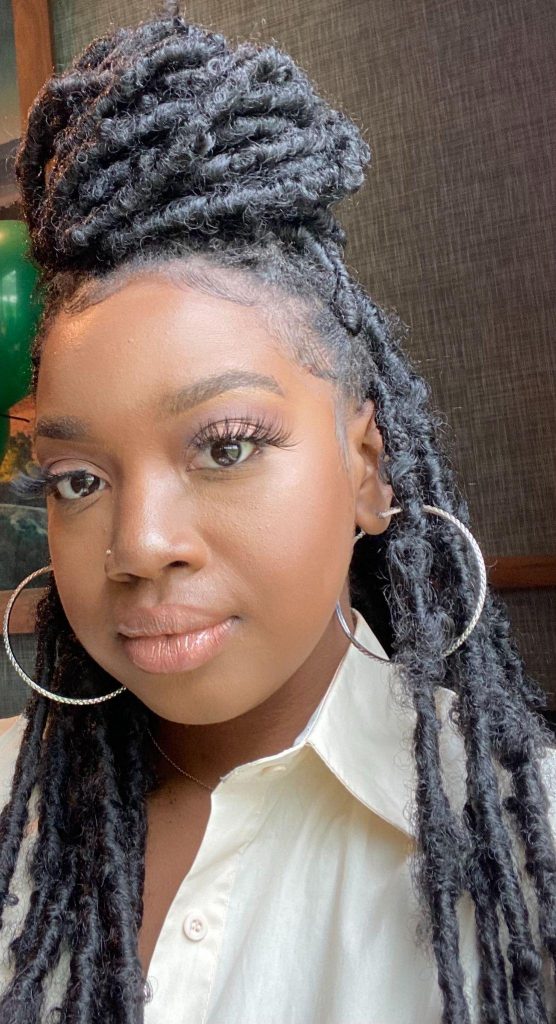 Alexis Burnett
Alexis Burnett was born and raised in Miami, Florida. She completed her undergraduate degree at the University of Central Florida in Orlando, Florida. Alexis's future career plans are to become an attorney in the area of entertainment law. She also plans to become an entrepreneur by having a couple of her own businesses and nonprofit organizations to give back to her community. One major goal that Alexis has as class representative is to create a sense of community amongst her peers by planning events. "It is easy to allow school to consume our lives, but I think it is also important to build camaraderie and relationships as classmates."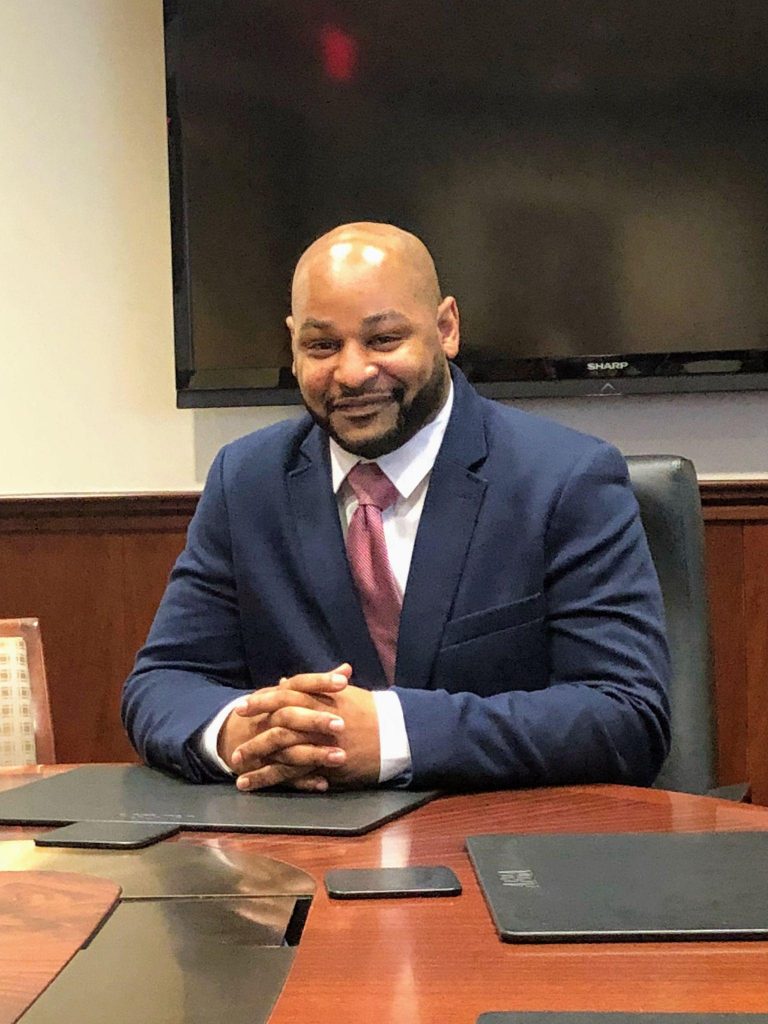 Ricky Panayoty
Rickey Panayoty was raised in both Brooklyn and Queens, New York. He completed his undergraduate education at The City College of New York. Rickey plans to practice business law, and start a consulting company advising small business owners and start-ups. One major goal Rickey wishes to achieve in his position as an SBA Class Rep is to help address classmates' concerns while helping the SBA achieve their goals.
1L Full-Time Section B Representatives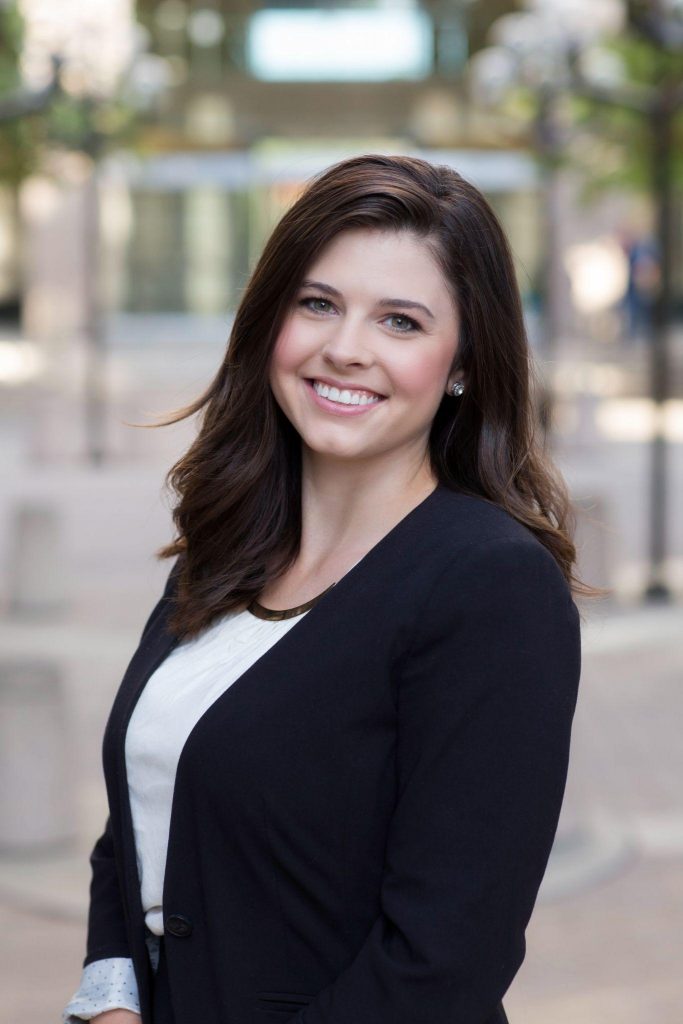 Morgan Knowles
Morgan Knowles was raised and grew up in McDonough, Georgia. Morgan completed her undergraduate degree at Kennesaw State University, majoring in Psychology with a minor in Political Science. Morgan also attended Georgia College and State University for her Masters in Public Administration. After graduation, she would love to work in healthcare law, specifically focusing on mental health regulations and protections. Morgan's goal as an SBA representative is to be someone with whom her classmates feel comfortable and trust to ensure their voice is represented and heard. Morgan hopes to be able to bridge the gap during the uncertain times caused by the pandemic and help to make new connections with virtual outreach.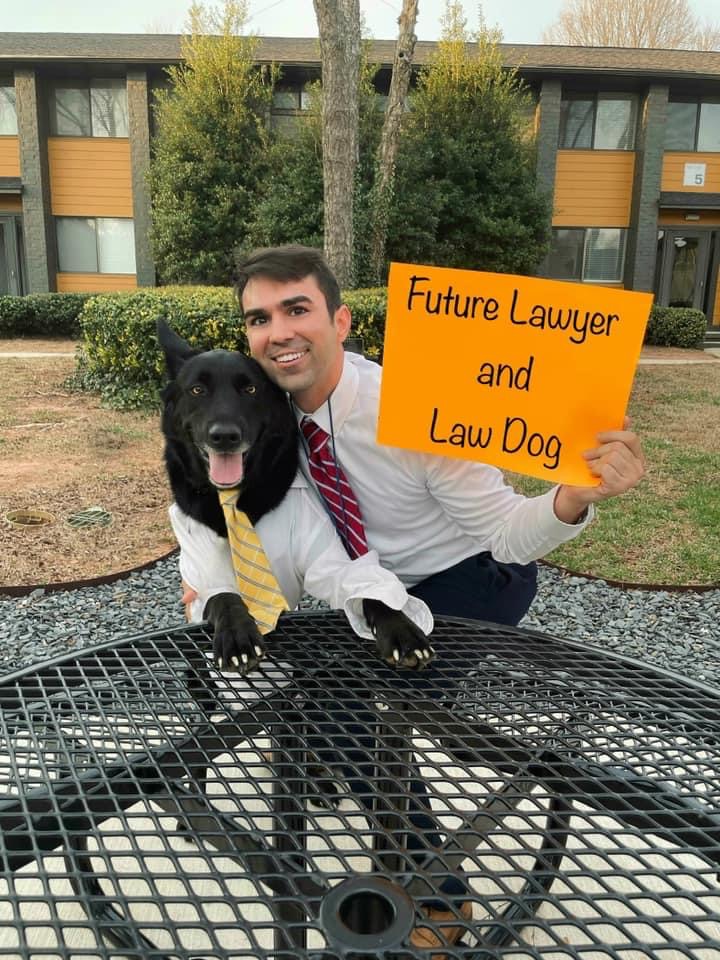 Joshua Sachs
Joshua Sachs lived in dozens of cities growing up. He was born in El Paso, Texas then moved to the East coast shortly afterwards. He also lived in different cities in North Carolina and Virginia, both in the city and rural areas. Joshua studied at North Carolina State University. He started as a physics major, but ultimately changed his major to sociology. Joshua plans to spend the next several years in Criminal Defense. Further in the future, Joshua plans to get into politics to amend some of the areas for improvement he has seen in our system. He says: "In our current legal system, although you are innocent until proven guilty, you are effectively punished upon accusation- my career will revolve around fixing that." Furthermore, as a class representative, Joshua's current top priority is to identify ways to optimize the hybrid learning approach that the school is taking, to avoid any gap in bar performance that may arise from an approach that includes virtual learning. I plan to research studies on best practices for virtual learning and teaching to present to faculty and students.
1L Part-Time Representatives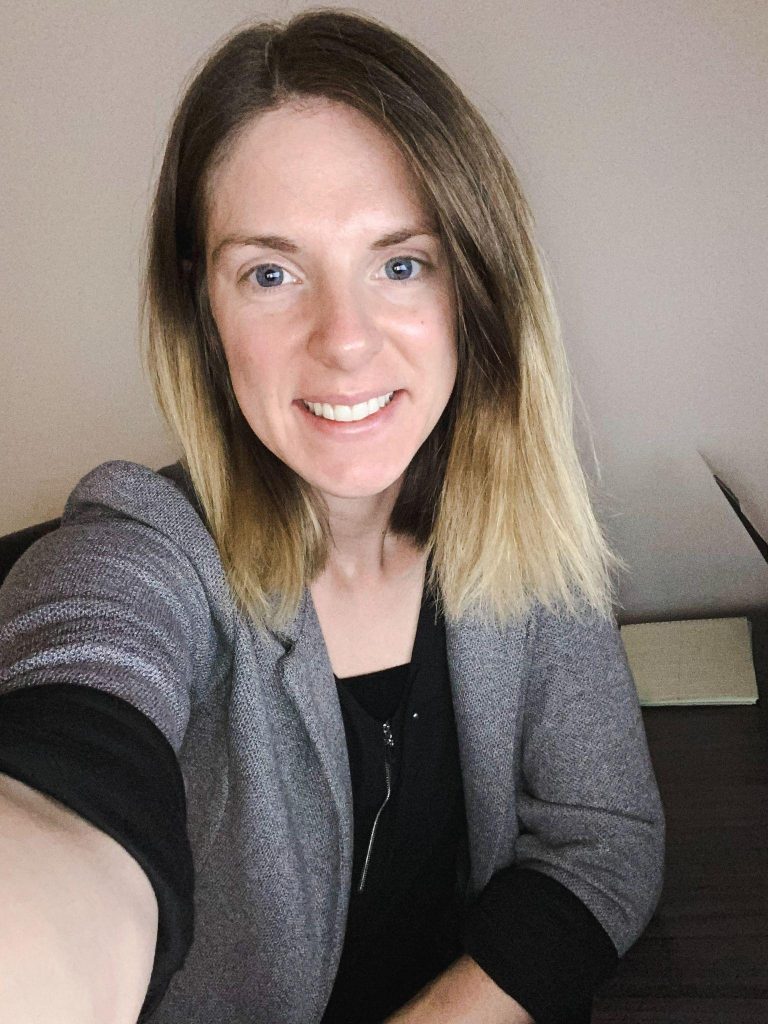 Katherine Collins
Katherine Collins was born and raised in Gainesville, Georgia. She graduated from Kennesaw State University in May 2021 with her Bachelor of Science degree in Political Science and a minor in Sociology. In 2016, Katherine received her Associate in Arts in Social Work from the University of North Georgia. Katherine hopes to pursue family law while also working within policy work to be part of the solution in creating necessary policy changes within foster care to end cycles of trauma, poverty, and addiction breaking apart families. As a part-time, evening student that juggles a full-time day job and a family that includes four children, Katherine's goal is to ensure students like herself have a voice in the future of AJMLS. "We are often not the image people think of when they think of law students, and I hope to make our unique needs known within my position as an SBA Class Rep."
Lamone Graham
Lamone Graham was raised in Atlanta, Georgia. Lamone earned her BFA from Valdosta State University and her M.S. from Kennesaw State University. In the future, Lamone plans to be a business owner and a practicing attorney. The business plans are under wraps for now, but in terms of law, she is currently interested in four areas: Alternative Dispute Resolution, Intellectual Property, Employment, and Entertainment. Lamone says, it may sound like a lot of different things, but she is excited, open to learning, and going to go where God leads her. As an SBA Class Rep, Lamone's main goal is to help her peers feel heard and supported. Law school is challenging enough on its own; so having a safe space where student concerns and needs can be shared in hopes of finding lasting solutions, is something she strives to create.
2L Full-Time Representatives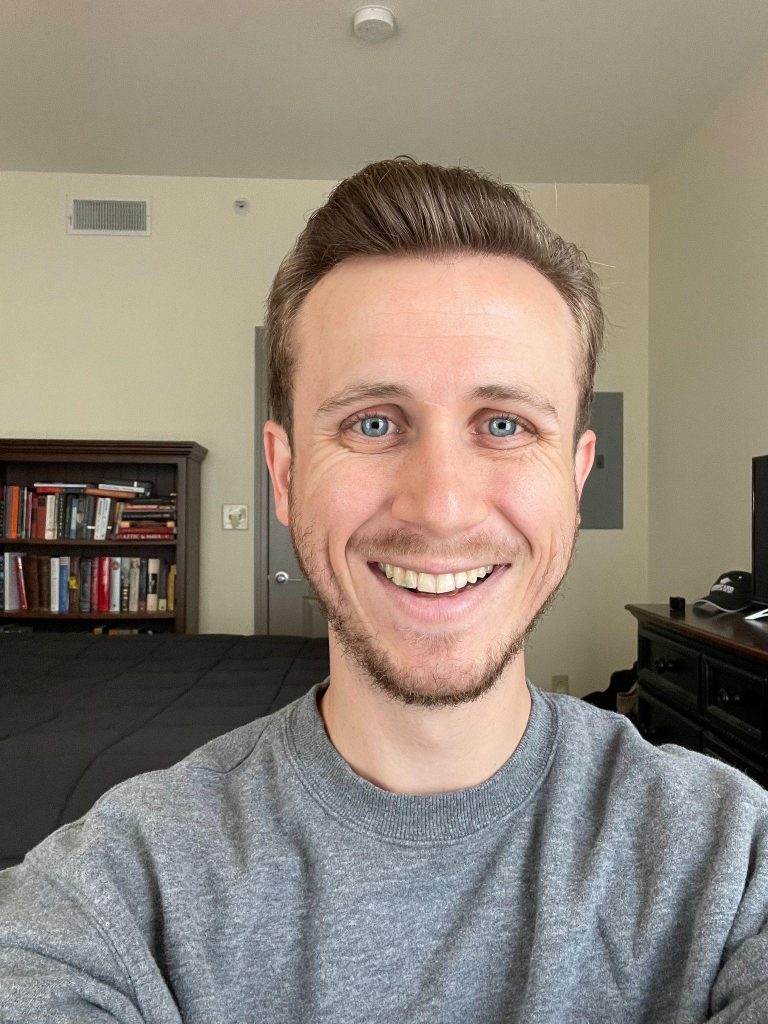 Grant Schrantz
Grant Schrantz was raised in Sarasota, Florida. He completed his B.A. in English: Professional Writing at Saint Leo University in southern Florida. Grant is interested in practicing corporate law, either on the transactional side or shareholder derivatives litigation. Maybe some kind of government service in the future as well, Grant says. As an SBA class representative, one of Grant's major goals is to bring back the Barrister's Ball in a safe and healthy manner.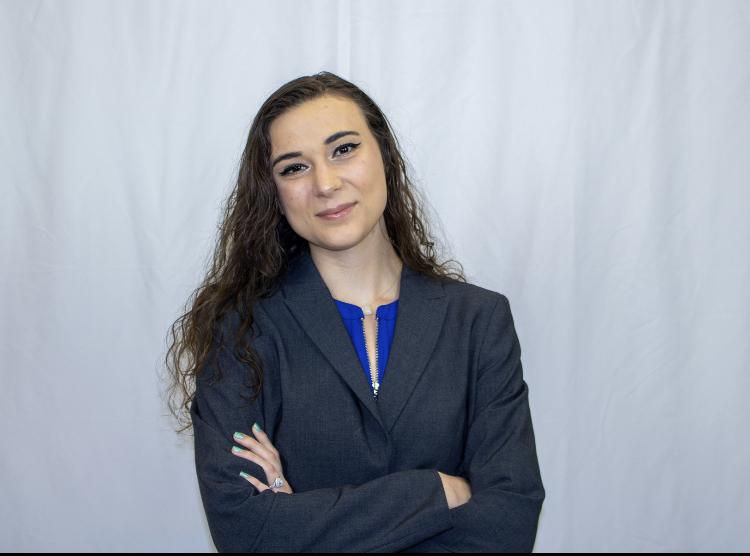 Kendall Taylor
Kendall Taylor was raised in Mobile, Alabama. She completed her undergraduate degree at the University of Alabama. While Kendall is not sure where life will take her, she is currently planning to start a career practicing law with a focus on domestic relations. A major goal Kendall wishes to achieve in this position is to facilitate communication between the SBA and the student body in whatever way necessary to ensure that the students' concerns are brought to SBA's attention. Foster more communication.
2L Part-Time Representatives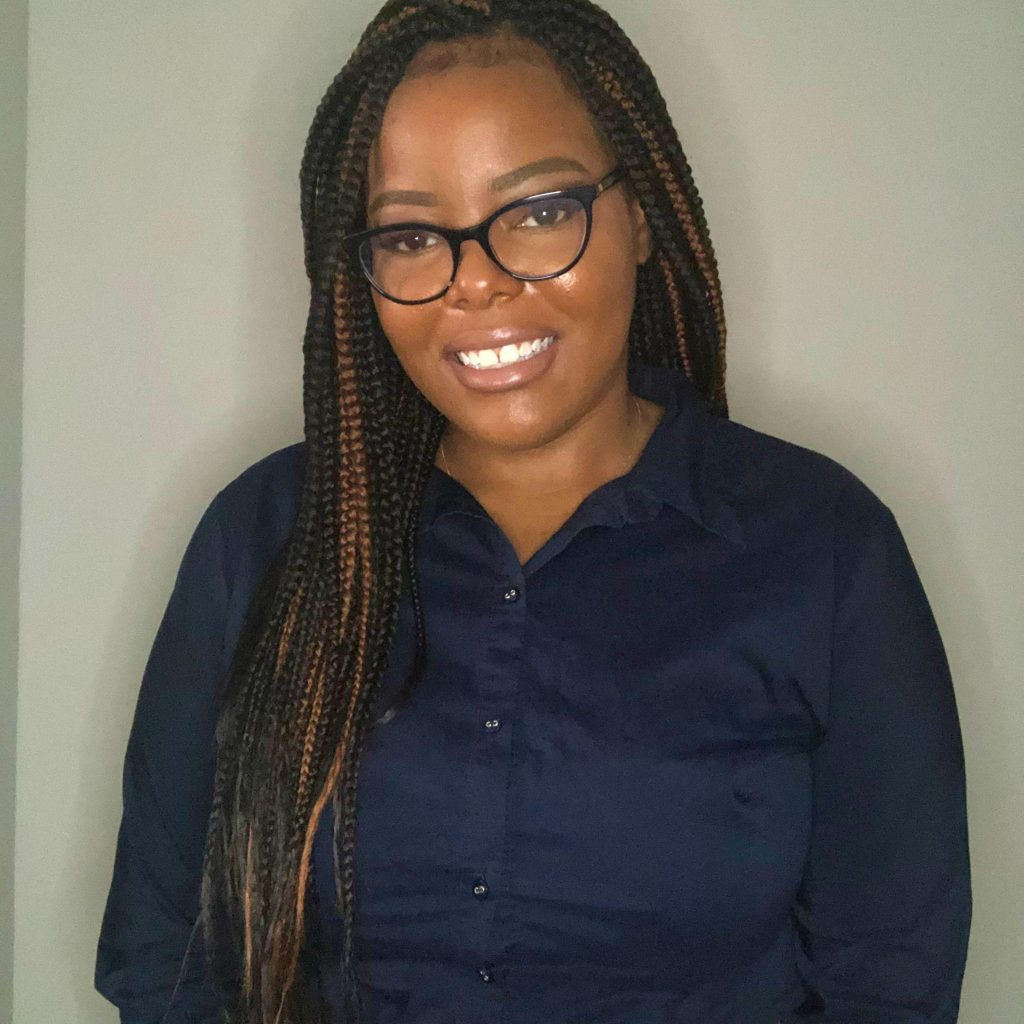 Nefertiri Lashley
Nefertiri Lashley is from Brooklyn, New York. She completed her undergraduate degree at City University of New York's John Jay College of Criminal Justice. Nefertiri's initial goal after law school would be to be an Assistant Attorney at the city, state, or federal level in New York. As an SBA 2L Part-Time Representative, one major goal Nefertiri would like to achieve is effective communication. She would like to create different avenues of receiving feedback from our professors and also be a soluble liaison between students and faculty. Nefertiri would like to assist in building our social media presence and online connections to showcase the future leaders and contributions from Atlanta's John Marshall Law School.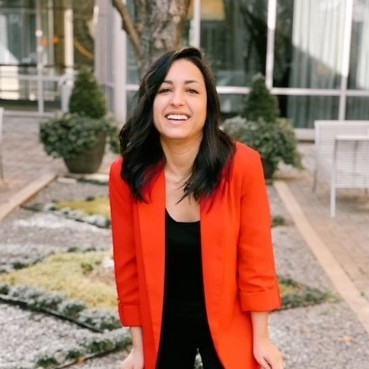 Carolina Melguizo
Carolina Melguizo was raised in Medellin, Colombia. She completed her undergraduate education at Georgia State University. Carolina would like to specialize in space law. One of Carolina's major goals is to change the way students view and feel about AJMLS. Carolina says: "I would like to see some progress towards making students' lives easier and happier."
3L Representatives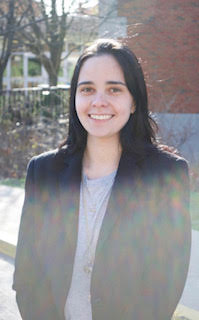 Samantha Taylor
Samantha Taylor was born and raised in Chicago, Illinois. She received her Bachelor of Journalism from the University of Missouri and her Master of Business Administration from Concordia University. Samantha's goal is to make the lives of her peers easier by being a listening ear and a shoulder to lean on, helping them tackle any challenges that may arise.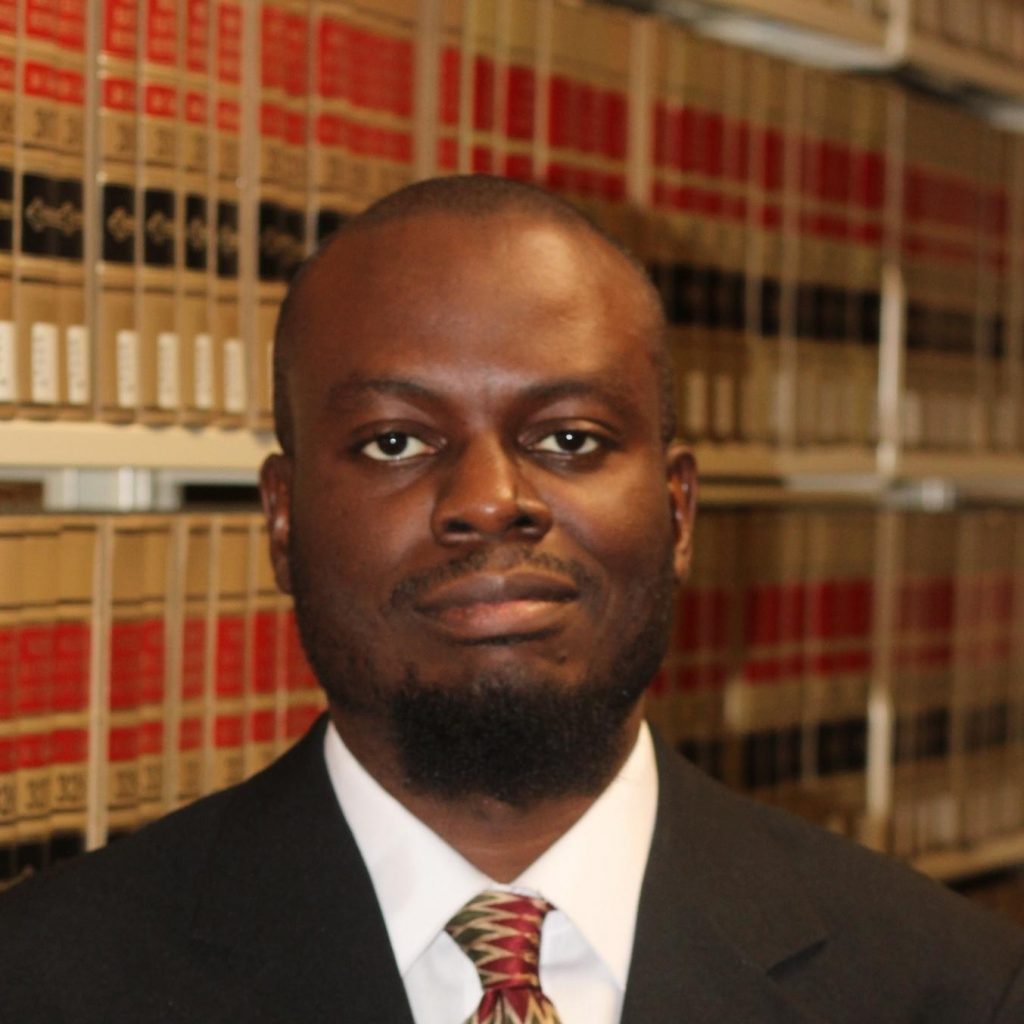 Kofi Thom
Kofi Thom was born in Guyana and raised in The Bronx, NYC. He received his B.A. in Political Science from The City College of New York. Kofi would like to be a public interest attorney focusing on voting rights, criminal justice, and healthcare access. An SBA class representative, Kofi's main goal is to ensure that part time and evening students are fully included in all conversations and activities that flow from the SBA.