Eligible hours must be completed between October 1st and October 31st
There is not a week that goes by where I do not receive a call from someone who has no money, no resources, and no access to legal services. It breaks my heart to refer them to places that offer pro bono assistance only to be told, "I've tried them and they cannot take on any new cases at this time." Study after study has shown that poor Americans find it very difficult to secure quality representation in our costly legal system. At the same time, budget cutbacks for legal services have made it increasingly difficult for not for profit agencies and legal service providers to meet their client's needs. Financially strapped, they must turn away clients every day because they lack the resources to take on every case. In the United States, Americans need a lawyer's help for everything from avoiding an unjust eviction to preventing a wrongful conviction. Yet, effective legal assistance remains out of reach for the majority of Americans. This justice gap between legal needs and the services available exacerbates systemic inequities and disadvantages for the most vulnerable populations in our society: people of color, women, immigrants, the elderly, people with disabilities, lesbian, gay, bisexual, and transgender, or LGBTQ, and more. These days, people are more likely to live in poverty and more likely to need legal assistance, such as: claiming protections under the Americans with Disabilities Act, preventing evictions, problems with health care, or domestic violence that often requires, at a minimum, legal advice, and at most, filing paperwork or litigation. The need for pro bono work is evident: "In 2017, 86% of low-income Americans received inadequate or no legal help for civil legal problems."
The Community Needs YOU!

Atlanta's John Marshall Law School (AJMLS) has a strong pro bono culture. We recognize the growing severity of unmet legal needs of the poor and disadvantaged in the state of Georgia. As such we encourage and support the participation of our students, faculty, alumni, and staff in pro bono activities. AJMLS provides a broad range of pro bono opportunities to ensure that our law school community can participate in pro bono activities.
October is Pro Bono Month
In honor of the AJMLS commitment to service, all students, staff, faculty, and alumni are hereby challenged to perform as many pro bono hours as possible this month. Everyone can participate! There are service opportunities that do not require legal knowledge/skills, so don't be shy – simply find a cause and start making a difference. Also, being the fierce advocates that we are, alumni and students will compete for the most hours completed. You can visit the pro bono website here to learn more and view opportunities. For inquiries or to share a pro bono opportunity, please contact the Office of Experiential Learning and Pro Bono Programs.
The AJMLS Pro Bono Program reinforces the mission of the law school and promotes the development of a law school community with a strong social conscious and dedication to improving the legal system and society. Our community needs you for such a time as this.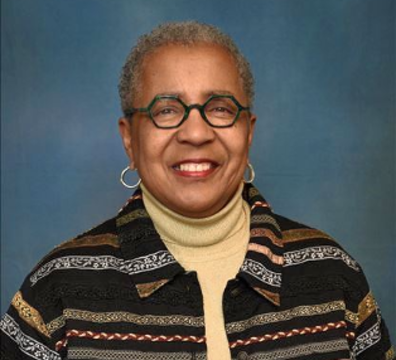 Dr. Bridgett E. Ortega
Associate Dean of Career Services and Professional Development