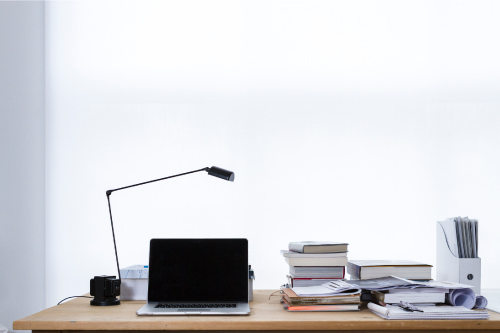 MPRE Study Timelines and Review Strategies
Part 4
Written by: Scot Goins, Director of Academic Achievement and Bar Success
In the previous parts of this MPRE series, we have had an introduction to the MPRE, looked at the 5 W's, reviewed the four free recommended resources, and generally gotten a good sense of what you will need to know to attain the score you need in your relevant jurisdiction. In Part 4 of the series, we will bring it all together and discuss study timelines and review strategies.
MPRE Study Timelines
The typical 'how long should I study for?' questions that arise around the MPRE are nothing new. Generally, as I have mentioned previously, students tend to both overlook the importance of studying for the MPRE and the time requirements that success on this exam takes. Furthermore, almost everyone has heard a rumor of someone who studied for a day or two, or didn't study at all. Some students believe that completing a professional responsibility course during law school is all that they need, while others erroneously believe that their own personal ethics and morals are enough to guide them.
All of this brings us back to the original question asked, and that is how long should you study for this exam? The answer, like so many things in law school, is that it depends on a variety of factors:
Professional Responsibility Class (PR): The first thing to consider is whether or not you have taken a PR class? If you have not, or if your class was more focused on case law than the model rules and code referenced in Parts 2 and 3 of this series, then you will want to schedule additional time to give yourself time to get familiar with these resources.
Standardized Test-Taking Skills: Are you a good standardized test taker? Do you normally do well on multiple-choice style exams? If the answer to either of these questions is no, then you will want to give yourself additional study time.
Pass Urgency: Given various timelines and the requirements by almost all jurisdictions to obtain a passing score on the MPRE, the closer you get to your required deadline, the more urgent it is to obtain a passing score on the next administration of the exam. If you want to ensure that you pass on the next administration, you must give yourself adequate time.
What Else Is Going On?: Take a look at your life, be it socially, academically, professionally, or any other area that requires your time and attention. Are you going to be busy? Can you afford to allocate enough hours to the MPRE and take focus away from these other areas, or do you have less available time to devote to this exam? Understanding your various time commitments can help you get a head start on your studying and ensure you put yourself in a position to experience success.
Failure to Pass the MPRE Previously: This one should seem obvious, but if you have previously failed the MPRE, then you need to make sure that your next attempt is successful. If you look back on your previous attempt, almost always you will find that you didn't allocate enough time to your studies. Plan to do things differently this time.
Keeping those five factors in mind, my generally recommended study time is a minimum of 40 hours to guarantee success. This obviously can vary individual to individual, but allocating a minimum 40 hours to this process will put you in the best place for success. This breaks down as follows:
12 hours of commercial bar vendor MPRE course videos
15 hours of practice tests (minimum 4) and review of these tests
8 hours of outline and notes review (provided by commercial bar vendor)
5 hours of model rule and code review (including focus on comments)
Individuals will vary, so if either of the five factors above are an issue for you, it is likely that you will want to devote additional hours to each of these areas to maximize your chance for success. You can break this down however you like, but I would recommend a minimum of two weeks of study at 20 hours a week, up to a maximum of 4-6 weeks (allocating the appropriate hours for your needs). Creating a plan for your studies in alignment with the aforementioned factors and the review strategies that follow will put you in a position to succeed. Remember that a failure to plan is a plan for failure, so make sure you plan!
Review Strategies
As indicated in the previous section, I generally breakdown MPRE study into 4 component parts, and my review strategies align with those.
Commercial Bar Vendor MPRE Course Videos (12 hours): These courses provide lecture-style videos and accompanying notes that will cover the most heavily tested topics on the exam. Watch them at least once, and you may want to re-watch any heavily tested area or areas that you struggle with.
Practice Tests and Review (15 hours): Much like the bar exam itself, all of the knowledge in the world is useless if you cannot apply it, and the MPRE is no different. Not only will practicing help you get a sense for what will be on the exam, but it will also help you to apply the knowledge you have learned and also to identify any gaps in that knowledge. A careful review of the answers and explanations will assist you in focusing your review, and also help you to understand the distinctions and nuances that will help you correctly identify the right answer.
Outline and Notes Review: This goes hand-in-hand with strategies 1 and 2. It isn't enough to mindlessly read outlines, but rather you need to engage with the material. By watching lectures and taking practice tests, you will enhance your review of the material by allowing yourself to focus on shoring up your weaknesses and building upon your strengths. Identifying where you need work, researching nuances, and clearly understanding distinctions will help you be successful. Lastly, it is important to firmly establish an understanding of the outline material, which will cover most of what appears on the exam.
Model Rules, Code, and Commentary Review: This is what I like to call low-hanging fruit that is often overlooked. The vast majority of the MPRE comes from the ABA Model Rules of Professional Conduct and the ABA Model Code of Judicial Conduct. Thus, it only makes sense to spend some time reviewing the heavily-tested areas at the least, and also to focus on the commentary in those areas. When you take your practice exams, you will develop a sense of where to focus, and you can also refer back to Part 2 of this series. Remember, the commentary provides insight on how to deal with potential problem areas, insight into the mindsets of the drafters, and generally will be beneficial to study.
Conclusion
If you have explored the MPRE series in its entirety, then you will find yourself well-situated to be successful on this important exam. Remember, however, that merely reading through this and gaining the knowledge of how to be successful is not enough. You have to take this information and apply it to your life, your approach, and your studies. If you do that, and invest the time into obtaining new knowledge, enhancing your understanding, taking practice tests, and reviewing the materials appropriately, you will be successful on the MPRE.
Good luck and best wishes!