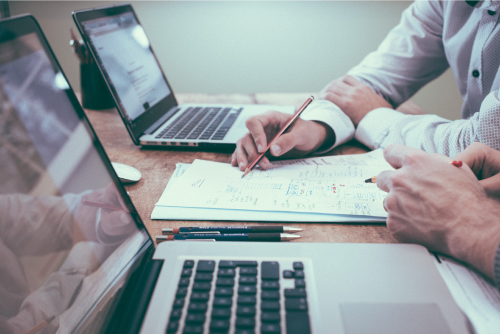 MPRE Resources
Part 3
Written by: Scot Goins, Director of Academic Achievement and Bar Success
After introducing you to the MPRE, in Part 1 of this MPRE series we partook in a high level overview of the exam. In Part 2, we reviewed what subjects are tested. Today, in Part 3, we will take a look at some available resources that will enable you to successfully pass the exam.
First and foremost, I DO NOT recommend attempting to study for the MPRE on your own utilizing case books, law school outlines from professional responsibility courses, or just by heading to the library and looking up various items. The resources I list, especially in #1 below, provide a comprehensive overview of everything you need for the exam. These resources are FREE, and you should take advantage of them.
Before delving into the resources themselves, I want to provide a caveat about certain resources available on the internet that are available for you to buy. In most cases, for most people studying for the exam, there is ABSOLUTELY NO NEED to purchase any resources. There are so many options that are free that it sometimes can lead takers to think that they need to buy something additional to get an edge. This is especially true of that minority of students that fail the exam, although as you will see in Part 4 of this series, it most often is not the lack of adequate materials to prepare for the exam, but is instead a lack of preparation that leads people to fail to meet their jurisdictions requirements for passing. All of that said, there may be some examinees who struggle with certain materials, timing, test-taking skills, or other issues. These takers may benefit from tutoring or other options, but it should not be your automatic default option until you have utilized all of the other free resources available, and it is unlikely a first-time taker will need anything beyond these resources. A taker who has been unsuccessful multiple times may want to consider additional resources or engaging a tutor to work on strategies and mindset.
Now, let's take a look at my top recommended free resources:
#1 Recommended Resource: Commercial Bar Vendor MPRE Course *MOST IMPORTANT*
It may surprise you to learn that most commercial bar vendors offer free MPRE courses. After all, the cost of a commercial bar course can be quite expensive. However, if you approach this from a logical perspective, you will quickly understand why a commercial bar vendor offers a free MPRE course.
If you are preparing to take the bar exam with such a course, how will you ever know anything beyond the marketing about any of these commercial courses? Attending a tabling session (in today's world often virtual), a course demonstration, or talking with those who have previously taken an exam can be helpful, but the only real way to get an effective feel for the courses is to get some firsthand knowledge and experience. Since the MPRE is sometimes considered the 'baby-bar' by many, it makes sense to get exposure to bar vendors' offerings through their MPRE course. Therefore, these companies generally offer a free course to allow students to experience their systems, methods, and interfaces, with the eventual hope that a student will select them for their bar preparation down the road. Additionally, since the MPRE administered does not vary state-by-state, and is instead uniform across the jurisdictions regardless of passing score requirements, an excellent MPRE course is a relatively inexpensive product that serves as both a study aid and a marketing tool for these companies.
My personal favorite free MPRE course is offered by Kaplan Bar Review, and when I last took the exam, this is what I utilized to attain one of the highest national scores (top 10%). I found the lectures, notes, outline book, practice questions, and practice exams left me more than prepared for the MPRE, to the point where I felt extremely comfortable during the exam.
I also really like BARBRI's free MPRE course, and have also used it successfully in the past. (NOTE: MPRE scores expire over time, so you may find yourself taking this exam more than once if you move around or decide to change jurisdictions before meeting certain requirements). I've also reviewed BARBRI's materials more recently, and would echo what I said about Kaplan Bar Review in that the BARBRI course will also leave you more than prepared for the exam.
Themis Bar Review (part of what I consider the 'Big 3' in terms of commercial vendors currently) also offers an excellent free MPRE course. Although my personal experience is not on the same level with this product, I have reviewed many of the materials and believe that this course will also provide more than adequate materials for any examinee to be successful.
There are other quality free resources from other bar vendors out there, but my personal experience with them is limited. The three aforementioned are ones that I feel comfortable recommending to anyone.
#2 Recommended Resource: The Model Rules of Professional Conduct and the Model Code of Judicial Conduct
As I referenced in Part 2 of this MPRE series, the model rules and code are heavily tested on the exam, and although a commercial bar vendor's offerings are generally sufficient for passing this exam, you can assuredly improve your score by studying both the model rules and code. The more heavily tested an area is on the exam (also explained in Part 2 of this series), the more time you may want to invest in reviewing that area in the model rules and code. Additionally, and perhaps the thing you can do to increase your score the most, I strongly encourage you to read the comments on specific rules. Not only will this help you gain a deeper understanding of any rules, but it will also help you to understand the mindsets behind the rules, likely leading you to get more items on the exam itself correct.
You can find the ABA Model Rules of Professional Conduct here and the ABA Model Code of Judicial Conduct here.
#3 Recommended Resource: NCBE MPRE Sample Questions and Answers
The NCBE has released sample questions (and answers) to help examinees develop a sense for what will be on the actual MPRE. You can find these sample MPRE questions and answers here. It makes sense to take a look at what the folks who design the exam put out. It should also be noted that the NCBE does offer other materials for purchase, but as I stated above, it is my personal belief and opinion that the vast majority of examinees do not need to spend money on preparation materials.
#4 Recommended Resource: Your Law School's Academic Achievement, Success, and/or Bar Prep Programs
In the modern era, a large portion of schools have administrators, staff, professors, and/or other professionals who are dedicated to helping students be successful achieving certain milestones on their journeys to becoming lawyers. Although these programs are often focused on either academic programs and support or bar exam success, often they will also have individuals who are more than happy to assist you with advice and guidance on preparing for the MPRE. Here at Atlanta's John Marshall Law School, the Office of Academic Achievement and Bar Success provides our students with such support. However, if you are a student or an alumnus of a different law school, I highly encourage you to reach out to similar offices at your respective law school.
If you utilize the four recommended MPRE resources that I have identified, in conjunction with the study timelines and review strategies in Part 4 of this MPRE Series, you will be well prepared for success on the exam. Remember to check out Part 4: MPRE Study Timelines and Review Strategies to see the final part in the series that will help you to achieve the results you want.