Written by: Scot Goins, Director of Academic Achievement and Bar Success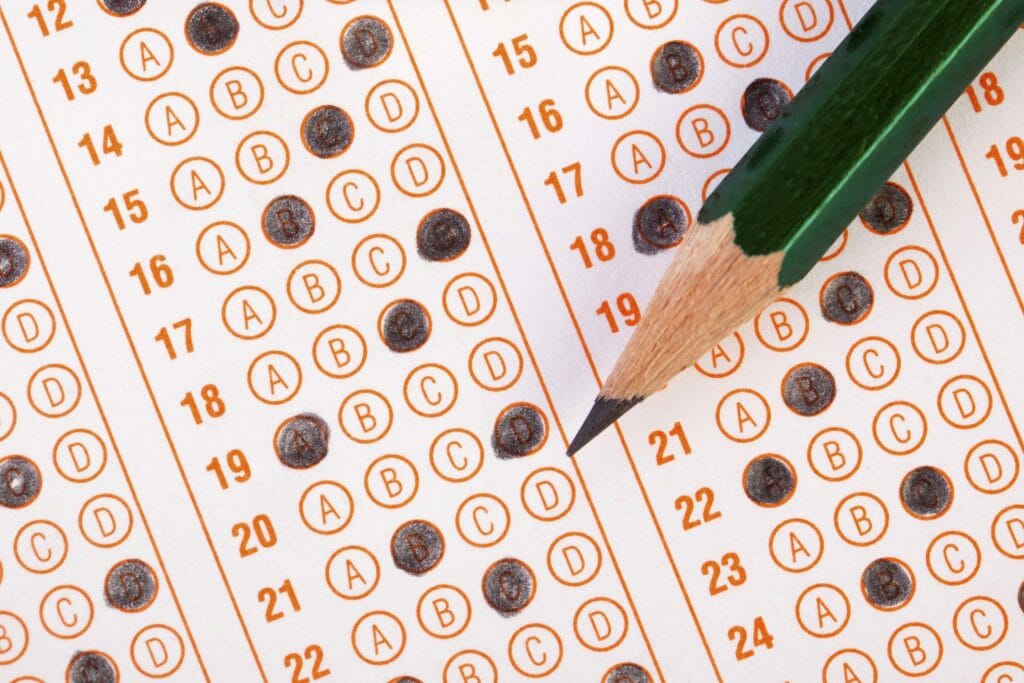 When it comes to the bar exam, there are a lot of factors that come into play in order to achieve success. However, one of the biggest indicators of success is the amount of quality study time that students invest in their preparation. Time and time again, statistical indicators show that students who approach the bar exam in a structured manner and put in sufficient hours perform better than their peers who do not have a plan. Additionally, hitting certain quantifiable milestones in terms of time invested combined with study guidance leads to better bar success outcomes. Generally speaking, students who have an adaptive study plan with enough quality study hours dedicated to learning and skills-improvement perform better than those without such a plan and dedication.
This is where Project 470 comes into play. The numbers 4-7-0 represent more than the new area code that Georgia got on February 26, 2010. They also represent the optimal number of hours for students to study to help ensure they successfully pass the bar exam, and this time commitment is the foundation for Atlanta John Marshall Law School's Project 470.
The general guidance for most first-time bar exam takers is vague, with guidelines, study plans, and subject order varying depending on which commercial bar course students are enrolled with. This leads to confusion, and can sometimes cause difficulty due to the lack of individualization. Students are also confused about strategies, as there are those that claim you need to only do x amount of practice questions, study y amount of hours, or take z amount of essays. These claims can be misleading, because bar study is not a linear path, and what works for one may not work for another. Further, merely checking off a particular box is not sufficient to indicate understanding and skills development. The ability to course-correct and change in response to progress is of additional paramount importance. There are things that are absolutely necessary for success, it is true, but paying attention to any single metric will not be sufficient to ensure an individual's success. This is where Project 470 enters the picture.
Project 470 is more than a plan to study for a stated number of hours. As mentioned previously, the time commitment is just the foundation. Project 470 goes beyond taking a certain amount of questions, studying a certain amount of hours, or practicing with some amount of essays. It is a guided, structured program designed to coincide with and supplement your commercial bar preparation course. It includes time management strategies, individualized adaptive study plans, workshops, small group sessions, multiple-choice strategy guidance, performance test practice, essay writing tips, writing review, and individualized tutoring. The commercial cost of this program would be expensive, but first-time bar takers at Atlanta's John Marshall will receive the entire program at no cost, so long as they agree to adhere to the program guidelines and keep pace with the Project 470 requirements. Participation in the program requires commitment and active participation.
The goal of this unique pilot program offering is straightforward: Project 470's goal is to help every first-time February 2021 taker who participates in the program to pass the bar exam. Our goal is to be one and done, and we will aim for a 100% pass rate for program participants.
As stated above, Project 470 requires dedication and a firm commitment to participate in the program. All program participants will be expected to fully complete their commercial bar prep courses, attend Motivation Monday check-in activities, attend "Saturday Score More" workshops, and to complete a rigorous, directed program that will be a combination of individually developed guidance, one-on-one tutoring, and directed group sessions. Optionally, Small Group Sundays, Tuesday Tips and Tutoring, and Friday Friends Advice programming will be available and recommended to students.
If you want to achieve bar exam success on the February 2021 exam, and are willing to dedicate your time, effort, and energy to passing the bar exam, then Project 470 is for you. All Project 470 participants will be required to attend a mandatory meeting and to sign a memorandum of understanding regarding the program's requirements. Additionally, all Project 470 participants will be required to adhere to attendance policies, achieve performance metrics (a combination of attendance at workshops, review sessions, tutoring meetings, assignment completion, and satisfactory progress in a commercial bar review course).
Contact Scot Goins, Director of the Office of Academic Achievement and Bar Success, to join the initial Project 470 cohort. Indications of interest must be received by Sunday, November 15, 2020.