New Student Orientation
August 9, 2021

-

August 12, 2021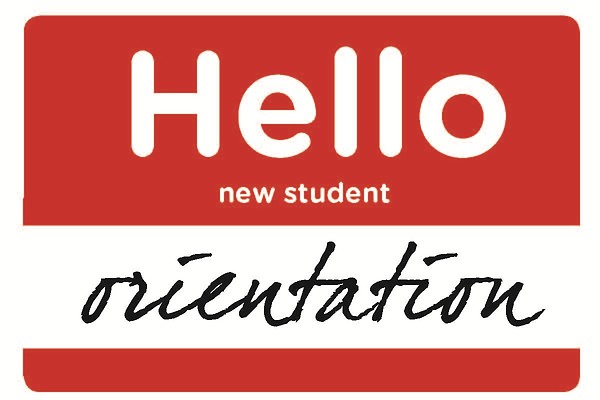 Orientation will be held Monday, August 9, 2021 through Thursday, August 12, 2021, and Saturday, August 21, 2021. Monday, August 9, will be the only in-person day and all other days of Orientation will be hosted virtually. You will receive your AJMLS-issued laptop and student ID card on Monday, August 9. Your attendance and participation are mandatory throughout the entire Orientation program.
The program is designed to assist you with your transition into law school. You will meet with law school faculty, staff, and administrators; participate in skills-building workshops; participate in mock classes; learn about student involvement opportunities and other services and resources the Law School offers; and interact with practitioners and new and current students. Attendance at Orientation is mandatory, and all students will be expected to participate in each session offered during the program. These sessions should help to prepare you for the first-year experience – one of the most intellectually challenging and rewarding experiences of your life.
Preparing for Orientation – 5 Crucial Dates and 5 Crucial Steps
Monday, August 9, 2021: In-Person
Business Attire
Tuesday, August 10, 2021: Virtual
Business Casual
Wednesday, August 11, 2021: Virtual
Business Casual
Thursday, August 12, 2021: Virtual
Business Casual
Saturday, August 21, 2021: Virtual Professionalism Workshop
Business Attire
During Orientation, the faculty, academic support staff, and volunteer lawyers assisting with the mock classes and professionalism workshops are relying on you to have read all of the assigned material. Your materials (and attire examples) are located in your Canvas course materials (more on that below). Do not be alarmed if reading the material is confusing to you at first; that is normal. Reread material that you do not understand and look up foreign terms. During some of your sessions, the faculty and volunteer lawyers will build upon the information that you have been asked to read or the assignments you have been asked to complete. The underlying goal is to develop your understanding of what law school and the profession require and what is necessary to achieve academic and professional success.  
Complete the required

COVID-19 vaccination status form here

and submit the required documentation or request an exemption. The deadline to complete is August 2, 2021 or you will be removed from the incoming class roster.

Accept the email invitation you received to the

Legal Foundations – Orientation

Canvas course where you can access the schedules, materials, and assignments.

Legal Foundations is a one-credit graded course that will provide instruction and assignments on key academic skills you will use during law school, on the bar exam, and in the profession.

It is critical that you accept this invitation with urgency, and review the course syllabus and modules for additional directions and deadlines

.

The invitation was sent to your AJMLS email on or before Monday, July 26, 2021. Questions about the Canvas course should be sent to Dean Barger at 

jbarger@johnmarshall.edu

.

Register for and complete the Kaplan Pre-1L Diagnostic Assessment. The setup invitation was sent to your AJMLS email directly from Kaplan on

Monday, July 26, 2021

. A second email with instructions on accessing and completing the diagnostic assessment will follow after setup.  

Register and complete the assigned modules in the Harvard Law School Zero-L Program. The invitation was sent to your AJMLS email on Monday, July 26, 2021.

Time Management

Note: On average, moving through the course content takes 12-14 hours, with the total completion time depending on the speed at which students watch the videos, how much time is spent on comprehension checks, taking notes, etc.

Familiarize yourself with the

Frequently Asked Questions page of the website here

. Each department has provided a round-up of their top inquiries.
Workshop on Professionalism
Saturday, August 21, 2021: Virtual
The Chief Justice's Commission on Professionalism will host a workshop on professionalism for all incoming students. As part of this workshop, you will take an oath, administered by a Georgia judge, to abide by the provisions of the John Marshall Code of Student Responsibility. Because you will be sworn to uphold the John Marshall Code of Student Responsibility, you must read the Code before Orientation. The Code is located in the Student Handbook on the website here. You will also take an Oath of Professionalism. This Oath should guide your aspirations and conduct. By taking it, you are pledging to accept fully the duties and responsibilities that accompany your entry into the legal profession. 
You will be receiving materials via email from the Office of Student Affairs on behalf of the Chief Justice's Office that will be mandatory to read in preparation for this workshop. Please reach out to Dean Harrison-Mercer with your questions at sharrison-mercer@johnmarshall.edu.
Law Student's Oath of Professionalism
Alcohol and Substance Abuse Survey
AJMLS Email Account
You should now have access to your AJMLS email account. Please be sure to check your AJMLS email account daily for information relating to Orientation, financial aid, billing, reading assignments, the peer mentoring program, books, law school events, and student organization membership. Throughout your law school career, information that you need to receive in a timely manner will be communicated to you through your AJMLS email account. If your email account is full, or you do not check your account regularly, you will miss important information and deadlines.
First Day of Classes and First Class Assignments
Classes will begin in-person at our new campus on Monday, August 16, 2021 (the full academic calendar is online here). Your first-year courses are required courses and are chosen for you – the registration process is simple and will consist primarily of you reviewing and signing off on your schedule. You will receive an email from the Registrar, Cheryl Ferebee, communicating your schedule.
First class assignments and the texts required for each of your courses will be posted on the AJMLS website before Orientation. Once the information has been posted, you will be notified via your AJMLS email account.
Peer Mentoring Program
To help first-year students navigate the first-year experience, AJMLS pairs all first-year students with peer mentors, upper-class students who were handpicked based on their academic success, interpersonal skills, and/or strong leadership skills. The overall objective of the AJMLS Peer Mentoring Program is to improve the quality of life for the new student by providing academic, social and personal support.
The Student Directors of the Peer Mentoring Program will send more information about the Peer Mentoring Program in the near future. Please respond to all of their requests for information so you will not miss out on the opportunity to be matched with a mentor. You will meet with your mentor virtually before Orientation.
Transportation and Parking
MARTA is Atlanta's railway, with two stations walking and reasonable distance from AJMLS and the Atlanta Marriott Marquis. The closest station is Peachtree Center (roughly a three block walk total, two are underground). The second closest station is Civic Center (roughly a four to five block walk at street level). Standard MARTA fares may be viewed here, and rides may be purchased on-site at your origination station.
If you opt to utilize a ride-share or taxi service, the address of the Atlanta Marriott Marquis is 265 Peachtree Center Avenue, Atlanta, GA 30303.
There are numerous public parking lot and garage options surrounding the Atlanta Marriott Marquis. An interactive map of Downtown Atlanta public parking may be found here.
The Atlanta Marriott Marquis does offer a valet parking service. The hotel valet hourly rates for standard vehicles are: 0-1 $20, 1-2 $25, 2-4 $30, 4-6 $35, 6+ $49.
#AJMLSproud
We believe that Orientation will accurately provide a preview of the first-year experience and help to prepare you for one of the most intellectually challenging and rewarding experiences of your legal career. We look forward to meeting you at Orientation and to you becoming part of Atlanta's John Marshall Law School's legacy of producing high-quality lawyers with a desire to make a difference.