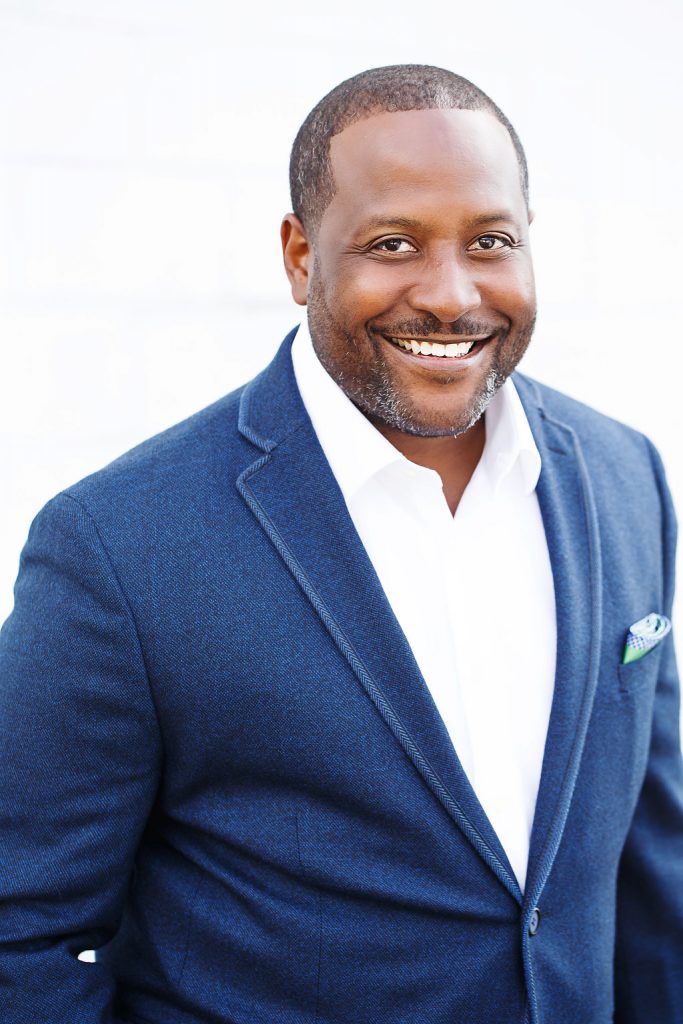 Atlanta's John Marshall Law School is pleased to announce the appointment of Kwaku C. George (KC), a Director of the National Development Council (NDC), to the Board of Directors. George's background in the for profit, public, and non-profit sectors bring unique perspective to the Law School as it is currently converting to a non-profit institution.
The NDC is one of the nation's oldest and most experienced not-for-profit corporations specializing in community and economic development financing and real estate development strategies. George provides his expertise through providing technical assistance to NDC's clients ranging from municipalities, affordable and mixed income housing developers, nonprofit housing organizations, housing authorities, and universities. George also provides advisory client services that are directly related to real estate based financing and community economic development solutions. George delivers services in the Northeast, Mid-Atlantic, South and Puerto Rico on the East Team at NDC.
George is involved with various organizations such as Invest Atlanta's AEMI/New Market Tax Credit Advisory Board, Atlanta Regional Councils Social Equity Advisory Committee, 2008 Leadership Atlanta Class, the Regional Leadership Institute Class of 2003, Housing Partnership Network, National Affordable Housing Lenders, Urban Land Institute, Council for Urban Economic Development and Opportunity Finance Network, and is pursuing his Certified Commercial Investment Member (CCIM) designation. He has also provided consultation to the US Treasury/CDFI Fund, HUD and the EPA on programs such as New Market Tax Credit Initiative, the Economic Development Initiative, the Brownfield Economic Development Initiative, and the Section 108 Loan Program.
Prior to his current role at NDC, he was the Senior Director of Housing Finance and Administration for the Atlanta Neighborhood Development Partnership, Inc. (ANDP) and Community Redevelopment Loan and Investment Fund (CRLIF). George also brings nearly three decades of experience from former posts such as SunTrust Bank, Barnett Bank, the U.S. Department of Housing and Urban Development (HUD), Atlanta Neighborhood Development Partnership, Inc., and Metro-Dade County/Miami Dade County and the Environmental Protection Agency. The sum of these experiences in the for profit, public and non-profit sectors encompass corporate and commercial lending, economic development, housing finance and development, real estate development, strategic planning and sound financial management.
George earned his undergraduate degree in Business Administration concentrating in Banking and Finance, minoring in Economics from Morehouse College. He is also a Harvard University John F. Kennedy School of Government fellow who completed the Community Builder Fellowship and Management Program for executives. George has been an Atlanta resident for the past 31 years with his wife, Karissa, and three children, Bakari, Josiah, and Abrielle.
George joins the following members of the Board of Directors:
Dr. Michael C. Markovitz, Ph.D.
Chairman
Dean Frank T. Read
Vice Chairman
President & Dean Emeritus, South Texas College of Law
Honorable Carol W. Hunstein
Former Chief Justice, Supreme Court of Georgia
Adam Malone
Partner, Malone Law
Patrise M. Perkins-Hooker
County Attorney, Fulton County, Georgia
Kevin Ross
President, Kevin Ross Public Affairs Group LLC
Dean James P. White
Consultant Emeritus, Section of Legal Education & Admission to the Bar, American Bar Association