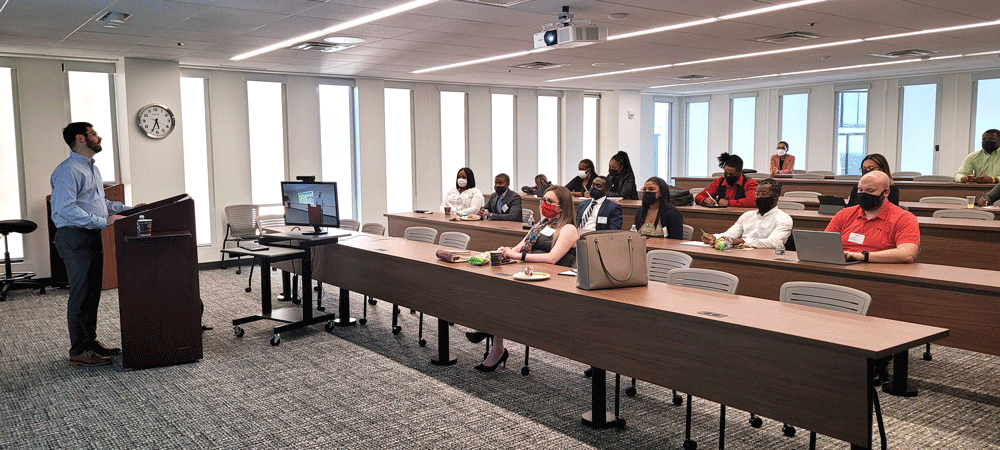 The Atlanta's John Marshall Law School (AJMLS) Office of Career Services welcomed Sam Mullman, intellectual property expert, to speak to AJMLS students on October 19, 2021.
Sam is an attorney at Wellborn & Wallace, LLC specializing in intellectual property, corporate, and business litigation. In 2020, Sam was a recipient of Georgia State University, 40 under 40 award. Sam currently serves as the Chair of the Southeastern Intellectual Property Job Fair, the largest IP job fair in the Southeast and the second largest IP job fair nationally.
Sam discussed with students, faculty, and staff his journey into the practice of IP Law, the distinctions between common terms such as copyright vs. trademark, and how the area of IP Law touches so many other practice areas.
This guest speaker event was a collaboration among many departments at the Law School, and the AJMLS community thanks Sam Mullman for his time, and for sharing his expertise with our students.