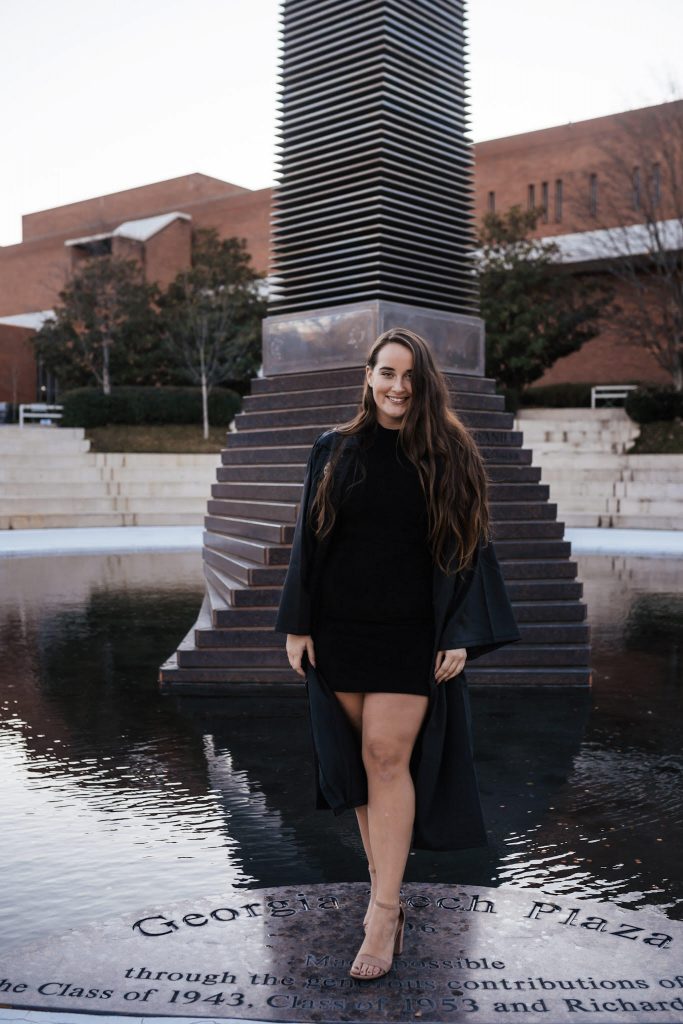 Atlanta's John Marshall Law School (AJMLS) congratulates rising 2L, Ashley Starnes, who was awarded a summer judicial internship from the Georgia Latino Law Foundation (GLLF). Ashley will be completing her summer internship with the Honorable Judge Joe C. Bishop of the Pataula Circuit.
As part of its commitment to supporting Latino law students in their search for the career they want, each year, the GLLF provides connections to the bench through its judicial internship program.
Ashley helped us learn a bit more about herself with the interview below.
What led you to pursue a career in law?
"I wanted to pursue a career in law in order to be part of this country's judicial system and try to improve the areas where that system may fail."
Why AJMLS?
"I went to Georgia Tech and knew I did not want to leave Atlanta. AJMLS offered me a wonderful scholarship and a chance to pursue my dreams in the city I love. It was a no-brainer!"
What does the future look like for you after graduation?
"I hope to land a clerkship with a federal judge after I graduate and have dreams of opening my own general practice firm one day."
What will you be doing this summer with your internship?
"This summer, I am interning for the Honorable Judge Joe C. Bishop of the Pataula Circuit. He is a wonderful mentor. I am excited to learn about all different areas of law, practice my memo and order writing, and experience the courtroom with a Judge's eyes!"
Who inspires you?
"I am inspired by my family. They have always supported me through tough times and instilled values of community, compassion, and diligence. They are the reason I strive for success today."
Congratulations again, Ashley, we hope you have a wonderful summer and look forward to seeing you again in the fall.