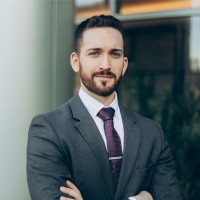 Courses Taught
Mastering Legal Skills
Admitted to Practice
Florida, Georgia
Publications
Interpreting the 2011 Georgia Restrictive Covenants Statute: How to Fix Its Ambiguities and Allow the Blue Pencil While Deterring the In Terrorem Effect, 10 J. Marshall L.J. 81 (2017), https://drive.google.com/file/d/0B1eA3aJ1Q2BjVUVVNThWTUlqeDA/view.
Pain and Suffering: Arguments that Work, State Bar of Georgia Institute of Continuing Legal Education, Proving Damages (2018).
Traumatic Brain Injuries: Proving Damages, Florida Justice Association: John Romano Workhorse Seminar (2018).
Don't Be That Attorney: Mainting Professionalism in Depositions, YLD Review, Volume 62, Issue 1 (2020) https://www.gabar.org/newsandpublications/yldnewsletter/loader.cfm?csModule=security/getfile&pageID=15098425