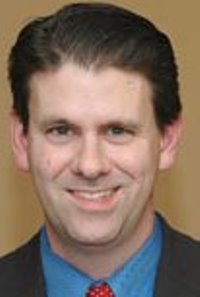 Lance McMillian
Associate Professor
lmcmillian@johnmarshall.edu
Education
B.A., University of North Carolina at Chapel Hill, Phi Beta Kappa
J.D., University of Georgia, summa cum laude, Order of the Coif
Courses Taught
Torts, Constitutional Law, Federal Courts, White Collar Crime, Depositions, Law Office Management
Career Highlights
Professor McMillian joined the John Marshall faculty in 2007. Before embarking on a teaching and writing career, Professor McMillian wore many different hats in the legal profession, including those of civil litigator, commercial arbitrator, and certified mediator. The focus of his practice centered primarily on complex litigation – class action prosecution and defense, business torts, constitutional torts, and discrimination. In 2002, he became a founding partner of the law firm of McMillian & Camp, LLP. Following its inception, the firm was approved as lead counsel by numerous federal and state courts in class and collective actions arising under the Telephone Consumer Protection Act and the Fair Labor Standards Act. In this role, Professor McMillian successfully negotiated a number of six and seven-figure settlements. As a neutral, Professor McMillian mediated and arbitrated over 100 active lawsuits.
Professor McMillian is a prolific scholar whose work has appeared in such journals as the North Carolina Law Review, the Washington and Lee Law Review, the Wisconsin Law Review, the Alabama Law Review, the Tennessee Law Review, the Southern Cal Interdisciplinary Law Journal, and the American Journal of Trial Advocacy. He also contributed a chapter for LAWYERS IN YOUR LIVING ROOM! LAW ON TELEVISION, a book project from the American Bar Association that also featured essays from actors Sam Waterston and James Woods. A number of federal and states courts, including an opinion by Judge Richard Posner of the Seventh Circuit Court of Appeals, have cited Professor McMillian's scholarly work.
Professor McMillian is married to Judge Carla Wong McMillian of the Georgia Court of Appeals.
Admitted to Practice
United States Supreme Court, United States Court of Appeals for the Eleventh Circuit, Georgia Supreme Court, Georgia Court of Appeals, Northern District of Georgia, Middle District of Georgia, All Georgia Trial Courts
Publications
Adultery as Tort, 90 North Carolina L. Rev. 1987 (2012)
Drug Markets, Fringe Markets, and the Lessons of Hamsterdam, 69 Washington and Lee L. Rev. 849 (2012)
The World of Deadwood: Property Rights and the Search for Human Identity, 20 So. Cal. Interdisciplinary L. J. 489 (2011) (with Michael B. Kent Jr.)
Atticus Finch – Christian?, 77 Tennessee L. Rev. 739 (2010)
Atticus Finch as Racial Accommodator: Answering Malcolm Gladwell, 77 Tennessee L. Rev. 701 (2010)
The Death of Law: A Cinematic Vision, 32 Arkansas at Little Rock L. Rev. 1 (2009)
Tortured Souls: Unhappy Lawyers Viewed Through the Medium of Film, 19 Seton Hall J. of Sports and Entertainment Law 31 (2008)
The Proper Role of Courts: The Mistakes of the Supreme Court in Leegin, 2008 Wisconsin L. Rev. 405 (2008)
The Nuisance Settlement "Problem": The Elusive Truth and a Clarifying Proposal, 31 American Journal of Trial Advocacy 221 (2007)
CITED IN Thorogood v. Sears, Roebuck & Co., 547 F.3d 742 (7th Cir. 2008)(Posner, J.), In Re TJX Companies Retail Security Breach Litigation, 584 F. Supp. 2d 395 (D. Mass 2008), & In Re Sauer-Danfoss Inc. Shareholders Litigation, 2011 WL 2519210 (Del. Ch. 2011).
The Judicial Legitimization of Horizontal Price-Fixing Among Partially Integrated Health Care Providers: An Antitrust/Health Care Case Study, 50 Alabama L. Rev. 465 (1999) (with James Ponsoldt)
Book Chapters:
Property and Sovereignty in HBO's Deadwood, PROPERTY, EXCLUSION, AND SOVEREIGNTY (James Smith ed. 2014) (with Michael B. Kent Jr.)
All Roads Lead to Rome, Wisconsin: Judge Henry Bone, Douglas Wambaugh, and the Strange World of Picket Fences, LAWYERS IN YOUR LIVING ROOM! LAW ON TELEVISION (Michael Asimov ed. 2009)
Media, Public & Professional Appearances
Steve Paterno, South Sudan the Wild West of Africa, SUDAN TRIBUNE, February 27, 2012
Tanya G. Brown, Defending the "Country Lawyer": 50th Anniversary of Literary Classic Sparks Debate, TENNESSEE LAW, Fall 2010
Gregory J. Sullivan, Reconsidering Atticus Finch and To Kill A Mockingbird, THE TIMES OF TRENTON, February 17, 2010
Junk Fax Jackpot, THE NATIONAL LAW JOURNAL, March 8, 2004
Steven H. Pollack, Junk Faxes Could Cost Bowling Co. $1 Million, THE DAILY REPORT, March 2, 2004
Jonathan Ringel, Ga. Supreme Court to Decide Blood Bank, Med Mal Issues, THE DAILY REPORT, July 26, 2002