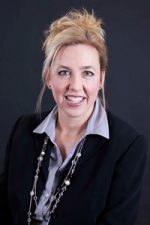 Kari Mercer Dalton
Associate Professor
kdalton@johnmarshall.edu
Education
B.A., Boston College
J.D., Loyola University School of Law, cum laude
Courses Taught
Legal Research, Writing & Analysis I & II; Pretrial Practice & Procedure; Negotiations
Career Highlights
Professor Dalton served as a Senior Attorney at Kimberly-Clark Corporation, handling mass torts, general commercial, personal injury, and employment litigation before joining the John Marshall Law School faculty in 2007. Prior to her position with Kimberly-Clark in 2001, she was an associate in the Professional Liability Practice Group of Arnall, Golden & Gregory, LLP, where she handled complex litigation and insurance defense. While in law school, Professor Dalton served on the Loyola Law Review, was a member of the Moot Court Staff and Moot Court Board, served as a Research Assistant, and was a Teaching Assistant for the Legal Research and Writing and Moot Court programs.
Admitted to Practice
Georgia
Publications
Their Brain on Google:How Digital Technologies are Altering the Millennial Generation's Brain and Impacting Legal Education, 16 SMU Science and Technology Law Review 409 (2013).
The Priest-Penitent Privilege v. Child Abuse Reporting Statutes: How to Avoid the Conflict and Serve Society, 18 Widener L. Rev. 1 (2012).
Bridging The Digital Divide and Guiding the Millennial Generation's Research and Analysis, 18 Barry L. Rev. 167 (2012).