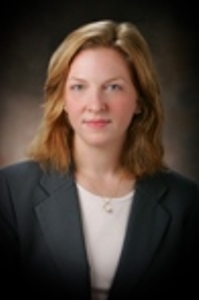 K. Lee Adams
Associate Professor
ladams@johnmarshall.edu
Education
B.A., Georgia State University, magna cum laude
J.D. University of Georgia School of Law, cum laude, Order of the Coif
Courses Taught
Civil Procedure, Constitutional Law
Career Highlights
Prior to joining the John Marshall faculty in 2008, Professor Adams taught at Deakin University School of Law in Australia, researching and teaching labor and employment law and civil procedure. She is currently completing her doctor of juridical science (SJD) degree at Melbourne University Law School in Australia, where her thesis examines work and family legislation. Before beginning her academic career, Professor Adams practiced employment discrimination and civil rights law with the Atlanta law firm of Parks, Chesin & Miller and served as law clerk to the Honorable Jack T. Camp of the U.S. District Court for the Northern District of Georgia. During law school, Professor Adams was Articles Editor for the Georgia Law Review and held the Bryant T. Castellow scholarship, in addition to being inducted into the Order of the Coif.
Publications
Adams, K. Lee, and Geller, Chris, 'Work and Family: Seeking Solutions' (2007) 20 Australian Journal of Labour Law 312.
Adams, K. Lee, and Geller, Chris, 'Regulating at the Work-Life Boundary: Towards Re-Integrating the Household into Labour Market Policy' in Chris Arup, et al, eds., Labour Law and Labour Market Regulation: Essays on the Construction, Constitution, and Regulation of Labour Markets (Federation Press: Sydney 2006) (50%) pp 432-453.
Adams, K. Lee, 'Defining Away Discrimination' (2006) 19 Australian Journal of Labour Law 263.
Adams, K. Lee, 'Indirect Discrimination and the Worker-Carer: It's just not working' in Jill Murray, ed., Work, Family and the Law special edition (2005) 23 Law in Context 18.
Adams, K. Lee, 'Here We Go Again: The Accident Compensation Act 1985 (Vic) and the Amendment Merry-go-round' (2005) 18 Australian Journal of Labour Law 158.
Adams, K. Lee, 'Not Quite a Brave New World: Victoria's Occupational Health and Safety Act 2004' (2005) 10 Deakin Law Review 41.
Adams, K. Lee, 'The High Court on Vicarious Liability' (2003) 16 Australian Journal of Labour Law 214.
Adams, K. Lee, 'The Problem of Voluntariness: Parents and the Anti-Discrimination Principle' (2003) 8 Deakin Law Review 91.
Adams, K. Lee, 'A Step Backward in Job Protection for Carers' (2002) 15 Australian Journal of Labour Law 93.
Adams, K. Lee, 'Dorothy Goes to Law School: Stories of Institutional Inertia and Response in the American Legal Academy' (2001) 1 Queensland University of Technology Law and Justice Journal 189.