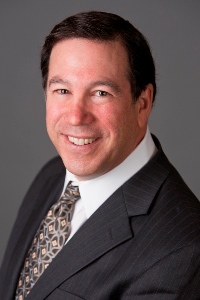 Jeffrey Diamond
Adjunct Professor
jdiamond@johnmarshall.edu
Education
B.A., University of California, Santa Barbara
J.D., Loyola Law School, Los Angeles
Courses Taught
Insurance Law
Career Highlights
Jeffrey D. Diamond, Attorney at Law, is an active member of both the State Bars of Georgia and California, having relocated to Atlanta from Southern California in 2007. He earned his Bachelor of Arts degree from the University of California, Santa Barbara and his Juris Doctor degree from Loyola Law School, Los Angeles.
He has more than 41 years experience as a practicing litigation attorney, specializing in Insurance Law and related matters, with extensive experience as both a trial and appellate lawyer. During his career, he has represented both insurance companies and policyholders in insurance coverage and bad faith actions. He has been recognized by Martindale-Hubbell as an "AV" rated attorney, and since 2013, he has been annually recognized as a Georgia Super Lawyer.
After having taught Insurance Law for a number of years in California, Mr. Diamond joined the AJMLS faculty in 2012 as an Adjunct Professor of Insurance Law and since 2009, he has also served as the Adjunct Professor of Insurance Law at Georgia State University College of Law. He is also a law instructor for the National Association of Certified Valuation Analysts, a national educational organization which conducts continuing education programs for financial professionals.
Professor Diamond also maintains a full time law practice in Atlanta, primarily representing policyholders in property, liability, life and disability insurance claims and cases.
Admitted to Practice
Georgia, California
Media, Public & Professional Appearances
WalletHub Liability vs. Full Coverage
WalletHub Interview Professor Diamond About SR-22 Insurance
WalletHub Interviews Professor Diamond About Collision Insurance
WalletHub Interviews Professor Diamond About COVID-19 and Car Insurance
WalletHub Interviews Professor Diamond About Georgia Auto Insurance
MoneyGeek Interviews Professor Diamond About Auto Insurance
CreditDonkey Interviews Professor Diamond About Auto Insurance Rates