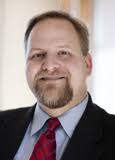 Courses Taught
Legal Writing, Research, Analysis I, Legal Writing, Research, Analysis II, Transactional Drafting, Sales and Secured Transactions, Securities Regulation, Professional Responsibility
Career Highlights
A graduate of the University of Texas at Austin's School of Law, Professor Luna was a full-time professor at Atlanta's John Marshall Law School from 2010 to 2015. Prior to returning to John Marshall, Professor Luna acted as general counsel for the North American operations of Minghua Global, a Chinese multinational focusing on the automotive manufacturing industry.
Publications
Seeing Through the LI(e)BOR, Reforming the LIBOR Reforms, 10 S.C.J. Int'l L. & Bus. 219 (2014).
The UCC and Perfection Issues Relating to Farm Products, 35 N. Ill. U.L. Rev. 169 (2014). Co-author with Professor Robert D'Agostino.
Back to the Future: Apprenticeship in the Law School Classroom, Turkish Bar Press (June 2015).
More on Doctrinal Courses: Integrating Transactional Skills, 14 Tenn. J. Bus. L. 535 (2013).