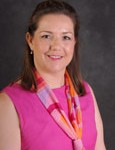 Education
B.A., Rosary College, cum laude
J.D., Georgetown University Law Center, magna cum laude
Courses Taught
Civil Liberties Seminar; Constitutional Law; Legal Drafting; Micronesian Externship Program; Trial Advocacy
Career Highlights
Professor Burch practiced commercial litigation with Hopkins & Sutter in Chicago for six years before serving as Assistant Attorney General for the State of Yap, Federated States of Micronesia. During her six years in Micronesia, Professor Burch was responsible for providing legal services to various agencies, and advised the Governor on economic development and fisheries issues. As Chief of Litigation, Professor Burch supervised all criminal prosecutions and represented the State in international litigation. Before joining the John Marshall faculty in 2003, Professor Burch taught at Roger Williams Law School in Rhode Island.
Publications
Academic Freedom: A Comparative Analysis of Legal Protections in the United States and Turkey, 7 BAHCESEHIR/KAZANCI L.J. 65 (2011).
Free Speech in Time of War and Terror in the United States and Turkey, 7 BAHCESEHIR/KAZANCI L.J. 108 (2011).
Going Global: Managing Risk Liability in International Externship Programs – A Case Study, 36 JOURNAL OF COLLEGE AND UNIVERSITY LAW 455 (2010).
Marriage Amendment Violates the U.S. Constitution, Fulton County Daily Report at 5, Oct. 28, 2004.
Due Process in Micronesia: Are Fish Due Less Process?, 8 Roger Williams U. L. Rev. 43 (2002).