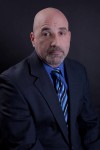 Education
B.A., University of Chicago, cum laude
M.P.A., Princeton University, Woodrow Wilson School of Public and International Affairs
J.D., George Washington University National Law Center
Courses Taught
Criminal Law; Criminal Procedure; Advanced Criminal Procedure; and Introduction to Criminal Justice I & II
Career Highlights
Immediately prior to joining the John Marshall Law School in 2007, Professor Rapping served as Training Chief for the Orleans Public Defender, working to rebuild New Orleans' public defender office in the wake of Hurricane Katrina. In the ten years prior to his work in New Orleans, he served in the Public Defenders offices of Georgia and Washington, D.C., developing and implementing public defender training programs, and handling a caseload of serious felonies. He currently serves as a Visiting Associate Professor of Law at Harvard Law School.  He teaches and presents at numerous programs for criminal defense associations, public defenders offices, and law schools throughout the country. In 2007 Professor Rapping was awarded a Soros Justice Fellowship to develop Gideon's Promise, devoted to training and supporting public defenders across the Southeastern United States, a project he currently directs.  He has won numerous awards for his work in this area.  Professor Rapping and Gideon's Promise are featured in the award winning HBO documentary, Gideon's Army.
Publications
Articles
"Retuning Gideon's Trumpet: Telling the Story in the Context of Today's Criminal Justice Crisis," forthcoming, Texas Law Review (2014)
"Reclaiming Our Rightful Place: Reviving the Hero Image of the Public Defender," forthcoming, the Iowa Law Review (2014)
Implicitly Unjust: How Defenders Can Affect Systemic Racist Assumptions," the New York University Journal of Legislation and Public Policy, vol. 16, issue 4 (2013)
"Redefining Success as a Public Defender: A Rallying Cry for Those Most Committed to Gideon's Promise," The Champion, National Association of Criminal Defense Lawyers (June 2012)
"Who's Guarding the Henhouse: How the American Prosecutor Came to Devour Those He is Sworn to Protect," 51 Washburn L.J. 513 (Summer 2012)
"Street Crimes, Stress, and Suggestion: Helping The Jury See What the Witness Did Not," The Champion, National Association of Criminal Defense Lawyers (June 2011)
"National Crisis, National Neglect: Realizing Justice Through Transformative Change," University of Pennsylvania Journal of Law and Social Change, volume 13, number 3 (2009- 2010)
"Evidence Blocking: How the Defense Can Define the Legal Landscape at Trial," National Journal of Trial Advocacy, Volume 33 (Spring 2010)
"A Picture's Worth a Thousand Words: Persuasion Through the Use of Visual Effects At Trial," The Advocate, Journal of Criminal Justice Education and Research, Kentucky Department of Public Advocacy, Vol. 31, Issue No. 4, Oct. 2009
"You Can't Build on Shaky Ground: Laying the Foundation For Indigent Defense Reform Through Values-Based Recruitment, Training, and Mentoring," The Harvard Law and Policy Review, Volume 3 (Spring 2009)
"Directing the Winds of Change: Using Organizational Culture to Reform Indigent Defense," The Loyola University New Orleans Journal of Public Interest Law, Vol. 9, No. 2 (Spring, 2009)
Media, Public & Professional Appearances
Gideon's Promise: Do Low Pay and Heavy Workloads Undermine the Right to Counsel? (April 22, 2014). Legal Talk Network.
One Lawyer's Campaign to Improve Legal Defense for Indigent. (April, 14, 2014). The Huffington Post.