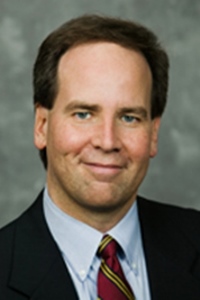 Roger Wilson
Adjunct Professor; The Roger C. Wilson Law Firm, PC
rwilson@johnmarshall.edu
Education
LL.M., New York University School of Law
J.D., University of Georgia, Cum Laude
B.A., George Washington University
Courses Taught
Public International Law
Career Highlights
Roger C. Wilson is an experienced litigator with a background at big and prominent law firms, in Atlanta and Washington, DC, representing clients in numerous courts, state and federal, in Georgia and elsewhere, at trial and in appeals, in many types of litigation–civil, criminal, and commercial. An Atlanta native, six years ago Roger formed his own firm, The Roger C. Wilson Law Firm, PC, where he continues to represent clients in all these areas, now in a more individualized setting.
Roger has appeared in all federal district courts and many different state courts in Georgia, and in federal district courts in South Carolina and the District of Columbia, as well as the United States Court of International Trade. He has represented clients in cases pending in a number of other states, including California, New York, Mississippi, and North and South Carolina. He also has represented clients in a number of appellate courts, including the Georgia Supreme Court and Court of Appeals, the United States Circuit Courts of Appeals for the Eleventh, District of Columbia, and Federal Circuits, and the Unites States Supreme Court. His cases have involved a wide variety of matters, from the local and personal to the highly complex.
Roger was raised in College Park, Georgia. He graduated Phi Beta Kappa from George Washington University in Washington, DC. He received his law degree with honors from the University of Georgia School of Law, where he served as Editor-in-Chief of the Georgia Journal of International and Comparative Law. And he received a Master of Laws degree from the New York University School of Law.
After law school Roger served as judicial law clerk for a United States federal judge in New York City and then practiced law in Washington, DC with the international law firm Morgan, Lewis & Bockius, one of the nation's oldest and most esteemed law firms. Returning home to Atlanta, he practiced as a partner with the respected litigation firm Evert Weathersby Houff, leaving to form his own firm where has practiced since.
Publications
· Recent Changes in the Eleventh Circuit and Other Federal Appellate Rules, The Appellate Review, Spring 2010 at 8;
· No Enemy Within: Self-Contradiction in Defendants' Arguments Against The Vaccine Act's Adulterant/Contaminant Exception, Columns, November 2002;
· (With Mark R. Joelson) An International Antidumping Primer: Know the Rules Before an Antidumping Complaint Arrives, Journal of European Business, Mar/Apr 1992;
· Introduction to Proceedings of Conference on Prospects for Agreement on Services and Intellectual Property in the GATT Uruguay Round, 19 Georgia Journal of International & Comparative Law i (1989);
· The Hague Evidence Convention in U.S. Courts: Aerospatiale and the Path Not Taken,
17 Georgia Journal of International & Comparative Law 591 (1987).