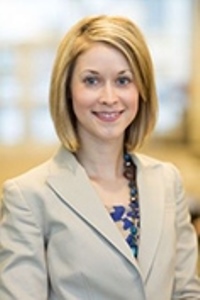 Loren Pratt
lpratt@johnmarshall.edu
Education
B.A., Louisiana State University, magna cum laude
J.D., University of Mississippi School of Law, magna cum laude
Courses Taught
Legal Writing, Research & Analysis
Career Highlights
Professor Pratt has taught at Atlanta's John Marshall Law School since 2015 and previously at Mississippi College School of Law as their Director of Legal Writing.
Prior to teaching, Pratt practiced in Mississippi as Law Clerk to Supreme Court Justice Ann H. Lamar.
Admitted to Practice
Admitted to practice in all Mississippi state and federal courts, issued Certification of Fitness to Practice Law in Georgia
Publications
Integrating Practice-Ready Skills: Legal Updates, Status Updates, and Professional Updates, 27 SECOND DRAFT 15 (Fall 2013/Winter 2014).
Media, Public & Professional Appearances
Multi-Purpose Summer Program, Legal Writing Institute Poster Presentation: July 2014
Basic Skills: Legal Writing, Bridge the Gap CLE: July 2014
Mississippi Judicial College Civil Law Update: April 25, 2014 & October 25, 2012
Critiquing Incomplete Drafts, Association of Legal Writing Directors (ALWD) Teaching Workshop: June 26, 2013