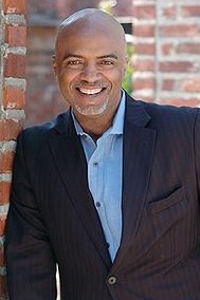 Jonathan Mason
Adjunct Professor; Founding Attorney, Mason Law Group, P.C.
jmason@johnmarshall.edu
Education
J.D., Georgetown University Law Center
B.S., Howard University
Courses Taught
Entertainment Law
Career Highlights
Mason Law Group, P.C. was founded by Jonathan B. Mason. Jonathan is graduate of Howard University and Georgetown University Law Center. He began his legal career in 1992 as a litigator in the Winston-Salem, North Carolina office of a large regional law firm. In his early years, Jonathan worked on a variety of litigation matters for major corporations and insurance companies. As a young litigator, Jonathan was able to gain significant "hands-on" experience by handling motion hearings, depositions, bench trials and even jury trials. Jonathan experienced his "fifteen minutes of fame" in 1995 as a member of the team that represented a screenwriter who was subpoenaed to testify during the criminal trial of O.J. Simpson. That representation culminated in a nationally-televised court hearing opposite Johnnie Cochran and F. Lee Bailey.
Jonathan was introduced to entertainment law began with his representation of Luther Vandross and Sean "Diddy" Combs in separate litigation matters in North Carolina. Thereafter, he began representing "talent" in entertainment-related transactions. Jonathan relocated to Atlanta in November 1998 and became licensed to practice in Georgia in 1999. His practice has expanded to include representation of independent record labels, music producers, songwriters, production companies, concert promoters, visual artists, and fashion models. Jonathan's practice also includes entertainment-related litigation, including royalty and commission disputes, copyright infringement, and trademark infringement matters.
Jonathan has also been involved in matters involving Rickey Smiley, the late Wilson Pickett, Mothers Finest, Kirk Franklin, Bishop T.D. Jakes, Rickey Smiley, Mothers Finest, Idris Elba, Mariah Carey, T.I., and, just to name a few. Although Jonathan enjoys working with well-known clients, the heart and soul of his practice is dedicated to assisting unsigned and emerging artists in positioning themselves to reach the next level, or advising start-up record labels and production companies on the legal issues associated with start-up entertainment companies.
Jonathan is a member of the State Bar of Georgia and admitted to practice in the Georgia Court of Appeals, the Supreme Court of Georgia, and the United States District Court for the Northern District of Georgia, the Northern District of Georgia.