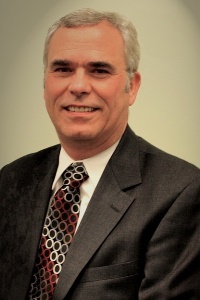 Courses Taught
Real Estate Finance
Career Highlights
Howell Haunson joined Morris|Schneider|Wittstadt in 1986; he has been practicing real estate law since 1984. Additionally, Howell serves as Vice-President of LandCastle Title and Director of Education for MSW. He is a member of the State Bar of Georgia and the Real Property Law Section of the Georgia Bar. Howell has served as member of the Board of Directors of the Georgia Real Estate Closing Attorneys Association.

Howell is actively involved in presenting the lectures and seminars relating to real estate issues throughout the country. He is an Adjunct Professor of Law at John Marshall Law School in Atlanta where he teaches Real Estate Finance, and he is an instructor for GRI. Howell has been a featured presenter on NAR Podcasts and was recognized as Instructor of the Year for both the Metro South Association of REALTORS® in 2007 and the Georgia Association of REALTORS® in 2008.

Howell was named valedictorian at Atlanta Law School where he earned both a J.D. degree and am L.L.M. degree. Howell earned his A.B. in economics from the University of Georgia.