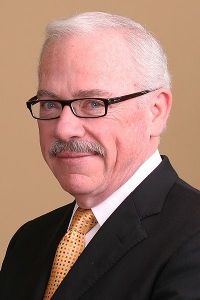 Bob Barr
Adjunct Professor
bbarr@johnmarshall.edu
Education
B.A., University of Southern California
M.A., The George Washington University
J.D., Georgetown University Law Center
Liberty Strategies, Inc.
Courses Taught
Constitutional Theory and Interpretation Seminar
Career Highlights
Bob Barr is a former Congressman who represented the citizens of Georgia's 7th Congressional District in the US House of Representatives from 1995 to 2003. During his tenure in the US House, Bob served on the Judiciary Committee and chaired one of its subcommittees; he also served on the Financial Services Committee and was Vice Chairman of the Government Reform and Oversight Committee. Bob was appointed as the United States Attorney for the Northern District of Georgia by President Ronald Reagan in 1986, and served until 1990.
In addition to teaching, Bob now practices law and runs a consulting firm, Liberty Strategies in Atlanta, Georgia.
Admitted to Practice
Licensed to practice in Georgia and Florida and has been admitted Pro Hac Vice  in other states.