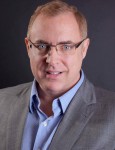 Education
B.S., University of California at Berkeley
J.D., Southwestern University School of Law in Los Angeles, California, cum laude
LL.M., University of Florida College of Law
Courses Taught
Real Property; Federal Income Taxation; Estate Planning; Corporate Taxation
Career Highlights
Prior to teaching at John Marshall, Professor Cantley served as a law professor at both St.Thomas University School of Law (Miami, FL) and in the International Tax and Financial Services Program (LL.M.) at Thomas Jefferson School of Law (San Diego, CA).  He currently also teaches International Taxation at Northeastern University.  In addition to the courses he currently teaches at AJMLS and NEU, he has previously taught several other JD and LL.M. level courses, including: Tax I; Tax II; Partnership Taxation; and Business Entities.  Prior to entering academia, Professor Cantley's private practice included serving as an Associate Attorney with Oliver Maner & Gray LLP in Savannah, GA.
Admitted to Practice
Georgia
Publications
The Tax Shelter Disclosure Act: The Next Battle in the Tax Shelter War, 22 Va. Tax Rev 105 (2002).
United States v. KPMG: Does Section 6103 Allow the IRS to Put Taxpayer Names on the Front Page of the Wall Street Journal?, 50 Clev. St. L. Rev. 1 (2002-2003).
Corporate Inversions: Will the REPO Act Keep Corporations from Moving to Bermuda?, 3 Hous. Bus. & Tax. L.J. 1 (2003).
Taxation Expatriation: Will the Fast Act Stop Wealthy Americans from Leaving the United States?, 36 Akron L. Rev. 221 (2003).
How Long Must One Stay in the USVI to be Considered a 'Resident' to Qualify for the 90% Residency Tax Credit?, 13 J. Transnat'l L. & Pol'y 153 (Fall 2003).
The New Congressional Attack on Offshore Rabbi Trusts, 5 Or. Rev. Int'l 5 (2003).
The New Tax Shelter Opinion Letter Regulations: Cutting Back a Client's Ability to Rely on the Advice of His Counsel, 18 Akron Tax J. 47 (2003).
The New Tax Information Exchange Agreement: A Potent Weapon Against U.S. Tax Fraud, 4 Hous. Bus. & Tax L.J. 231 (2004).
The New Dividend Tax Cut: Bush's Prescription for Rescuing the Economy, 14 Akron Tax J. 25 (2004).
Congress Giveth and Congress Taketh Away: The Slow Death of the SESOP, 20 Akron Tax. J. 59 (2005).
The Cure Causes New Symptoms: Capital Control Effects of Tax Enforcement, Gold Regulation and Retirement, 7 S.C. J.Int'l L. & Bus. 75 (2010).
The U.B.S. Case: the U.S. Attack on Swiss Banking Sovereignty. 7 B.Y.U. Int'l L. & Mgmt. Rev. 1 (2011).
The Forgotten Taxation Landmine: Application of the Accumulated Earnings Tax to IRC § 831(b) Captive Insurance Companies, 11 Rich. J. Global L. & Bus. 159 (2012).
The New Section 1202 Tax-Free Business Sale: Congress Rewards Small Businesses that Survive the Great Recession, 17 Fordham J. Corp. & Fin. L. 1127 (2012).
Steering Into the Storm: Amplification of Captive Insurance Company Compliance Issues in the Offshore Tax Crackdown, 12 Hous. Bus. & Tax L.J. 224 (2012).
Repeat as Necessary: Historical IRS Weapons to Combat Conduit Captive Insurance Company Deductible Purchases of Life Insurance, 12 U.C. Davis Bus. L.J. 1 (2012).
Environmental Protection or Mineral Theft: Potential Application of the Fifth Amendment Takings Clause to U.S. Termination of Unpatented Mining Claims, Wash. & Lee 4 J. Energy Climate & Env't 203 (2013).
Environmental Preservation and the Fifth Amendment: The Use and Limits of Conservation Easements by Regulatory Taking and Eminent Domain, 20 Hastings West-Northwest Journal of Environmental Law & Policy 215 (Winter 2014)
Current Tax Issues with Captive Insurance Companies, The Business Lawyer (ABA Business Law Section), Volume ___, No. ___ (2014)
Risks Posed by the IRS Offshore Crackdown and Recent Case Law to International IRC 831(b) Captive Insurance Companies, Cayman Financial Review (January 15, 2014).
Relearning the Lesson: IRS Judicial Doctrine Attacks on the Captive Insurance Company Tax Deductible Life Insurance Tax Shelter, __ Hous. Bus. & Tax L.J. ___ (2014).
Media, Public & Professional Appearances
"Life Insurance and the 831(b) Captive Insurance Company – Wait For The Test Case Before Signing Up", Forbes Magazine (April 20, 2014).
"The Impact of Obamacare", Atlanta Journal Constitution (June 14, 2013).
"Surveying the Wreckage of Torpedoed US Tax Deal", Swissinfo.ch (June 20, 2013).
"Swiss Battle to Avoid Another UBS Tax Debacle", Swissinfo.ch (Feb. 28, 2014).
University of Houston Law School
International Taxation Issues Symposium (2012)
Brigham Young University Law School
Current Issues in Taxation & Captive Insurance Company Law (2012)
ABA Committee on Captive Insurance Companies
Hot Tax Topics in Captive Insurance (2013)