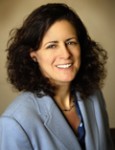 Education
B.A., Emory University, high honors
M.A., Emory University
J.D., Emory University School of Law, with distinction, Order of the Coif
Courses Taught
ADR & Writing, Mediation, Civil Procedure, Legal Writing, Research, and Advocacy
Career Highlights
Professor Doneff joined the faculty of Atlanta's John Marshall Law School after many years in private practice. In law school, Professor Doneff was the Notes and Comments Editor of the Emory Law Review. She clerked for the Honorable Marvin H. Shoob of the United States District Court for the Northern District of Georgia before entering private practice. There, Professor Doneff litigated commercial cases with Smith Gambrell & Russell and later represented plaintiffs in employment-related cases with Buckley & Klein, LLP. Professor Doneff also helped start Resolution Resources Corporation where she mediated and arbitrated disputes and taught Alternative Dispute Resolution (ADR). She also taught ADR at Emory as an adjunct professor and coached Emory's ADR competition teams. Professor Doneff continues to arbitrate and mediate privately. She is an active member of the American Bar Association's Labor and Employment section, the Georgia Association of Women Lawyers, and the Atlanta Bar Association's Labor and Employment and ADR sections.
Publications
Andrea Doneff, Social Framework Studies such as "Women Don't Ask" and "It Does Hurt to Ask" Show Us The Next Step Toward Achieving Gender Equality—Eliminating the Long Term Effects of Implicit Bias—But Are Not Likely To Get Cases Past Summary Judgment (unpublished manuscript)
Andrea Doneff and Abraham P. Ordover, Alternatives to Litigation–Mediation, Arbitration, and the Art of Dispute Resolution (3d. ed. NITA, forthcoming winter 2014)
Andrea Doneff, Is Greentree V. Randolph Still Good Law? How The Supreme Court's Emphasis On Contract Language In Arbitration
Clauses Will Impact The Use Of Public Policy To Allow Parties To Vindicate Their Rights, 39 Ohio N. U. L. Rev. 63 (spring 2013)
Andrea Doneff, T. Warren Jackson & William M. Kinney, LEL Flash: Hall Street Associates, L.L.C. v. Matell, Inc., (06-989), 170 L. Ed. 2d 254 (oral argument November 7, 2007) (decided March 25, 2008), (newsltr. of the ABA LEL Section) April 2008.
Tina Petrig & Andrea Doneff, Winning at Mediation: Ethics, presented to ADR Institute, April 2007
Andrea Doneff, Ethics as a Component of Quality in ADR, presented as plenary speech to ADR Institute, November 2006
Abraham P. Ordover & Andrea Doneff, Alternatives to Litigation: Mediation, Arbitration, and the Art of Dispute Resolution, Second Edition, (NITA Press 2002)
Kelly Vaverek & Andrea Doneff, ADR Systems Grow in Popularity Among Atlanta Firms, 3 HR Atlanta 2 (April 1995)
Abraham P. Ordover, Michael Flores & Andrea Doneff, Alternatives to Litigation: Mediation, Arbitration, and the Art of Dispute Resolution, (NITA Press 1993)