Calendar
Jun
6
Sat
Pittsburgh Pirates vs. Atlanta Braves – Alumni Outing
Jun 6 @ 5:30 pm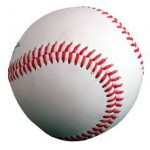 Take this opportunity to network with fellow alumni while enjoying one of America's favorite pastimes, baseball!!!
Bring your friends and family and join us for a game and tailgate at Turner Field, on Saturday, June 6, 2015, as we watch the Atlanta Braves take on the Pittsburgh Pirates.
The game starts at 7:15 P.M.
The tailgate will take place in the Green parking lot starting at 5:30 P.M. (Look for the blue & white balloons). Food and soft drinks will be provided.
JMLS has purchased a block of tickets for the game so alumni and their guests may sit together in one section. Tickets are $38.00 apiece (with $10 added value for concessions) and Green Lot parking tickets are available at $10.00 (limited availability).
Please purchase tickets online on the Alumni Giving Page or by contacting the Alumni Office at 404-872-3593, ext. 287 or varnold@johnmarshall.edu.
We hope to see you there!